3. Chinese Omelette
For all of you who love the exotic cuisine from time to time, you can try this Chinese style omelette which is absolutely worth eating.
What do you need? (Ingredients for 2 servings)
3 eggs
1 diced tomato
1 chopped onion
1 cup chopped scallions
2 tbsp chopped green chili
1 tbsp green chili sauce
1 tbsp soy sauce
2 tbsp oil
1 tsp salt
1 tsp chopped black pepper
1 tbsp chopped bell peppers
1 tbsp shredded cabbage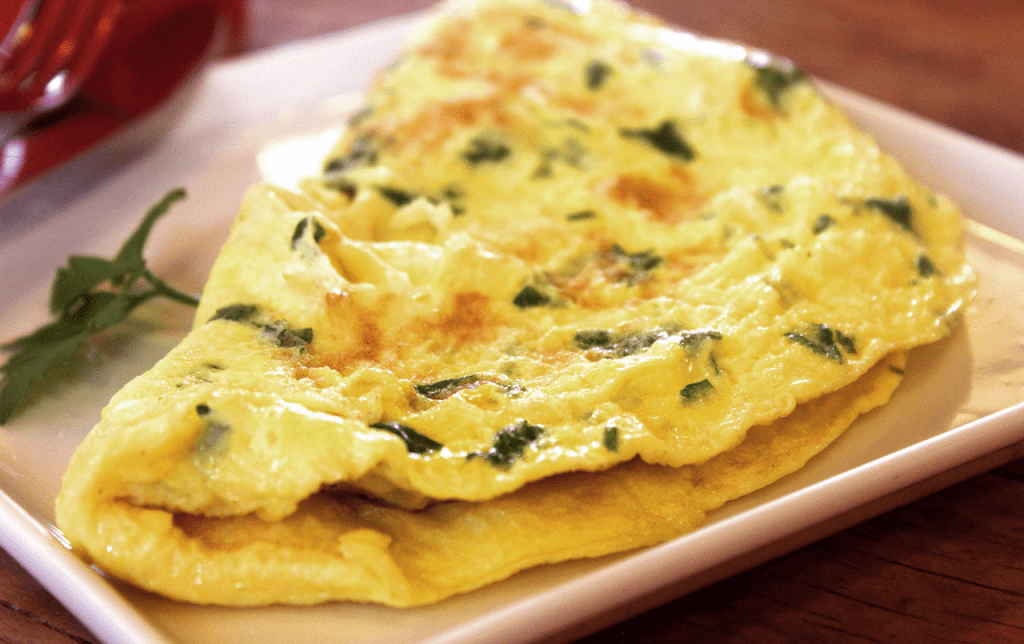 How-to?
Start with mixing the tomato, onion, the white part of the scallions, bell peppers and the cabbage together in a big bowl. In another bowl beat the eggs and add salt, a little bit of water, soy sauce, chopped black pepper and green chilli sauce. Season well with a balloon whisk until it gets a foamy texture. In a pan put half of the egg mixture (for the first serve) and make sure it's well distributed. Put the veggies in the pan, sprinkle with the chives and let it cook for about 1-2 minutes. Next step is to flip the omelette around to make sure it's cooked on both sides. After 1-2 minutes it's done and you can serve it on hot plates.