On the 19th of February the work of Eldmóður with be being showcased in a gallery in central London (G.F. Smith Show Space, 27-28 Eastcastle Street, London, W1W8DH).
Alongside the exhibition the head coach of The Progrm John Singleton and European CrossFit athlete Jacqueline Dahlstrøm will be there doing a Q + A from 13.00 discussing training and preparing yourself during The CrossFit Open.
300,000 athletes enter the annual World Crossfit Open Games to battle physical and mental exhaustion to become the one male, female and team champion. A huge anomaly in these numbers are the level of participants and eventual victors that herald from Iceland, which enjoys a population of a mere 320K but constantly takes high podium positions.
The European Crossfit Team comprised of four athletes, three of which were Icelanders. Why? We believe this is because of Eldmóður. This is an old Icelandic word, which has many meanings, the most common of which is 'the fire and passion within'.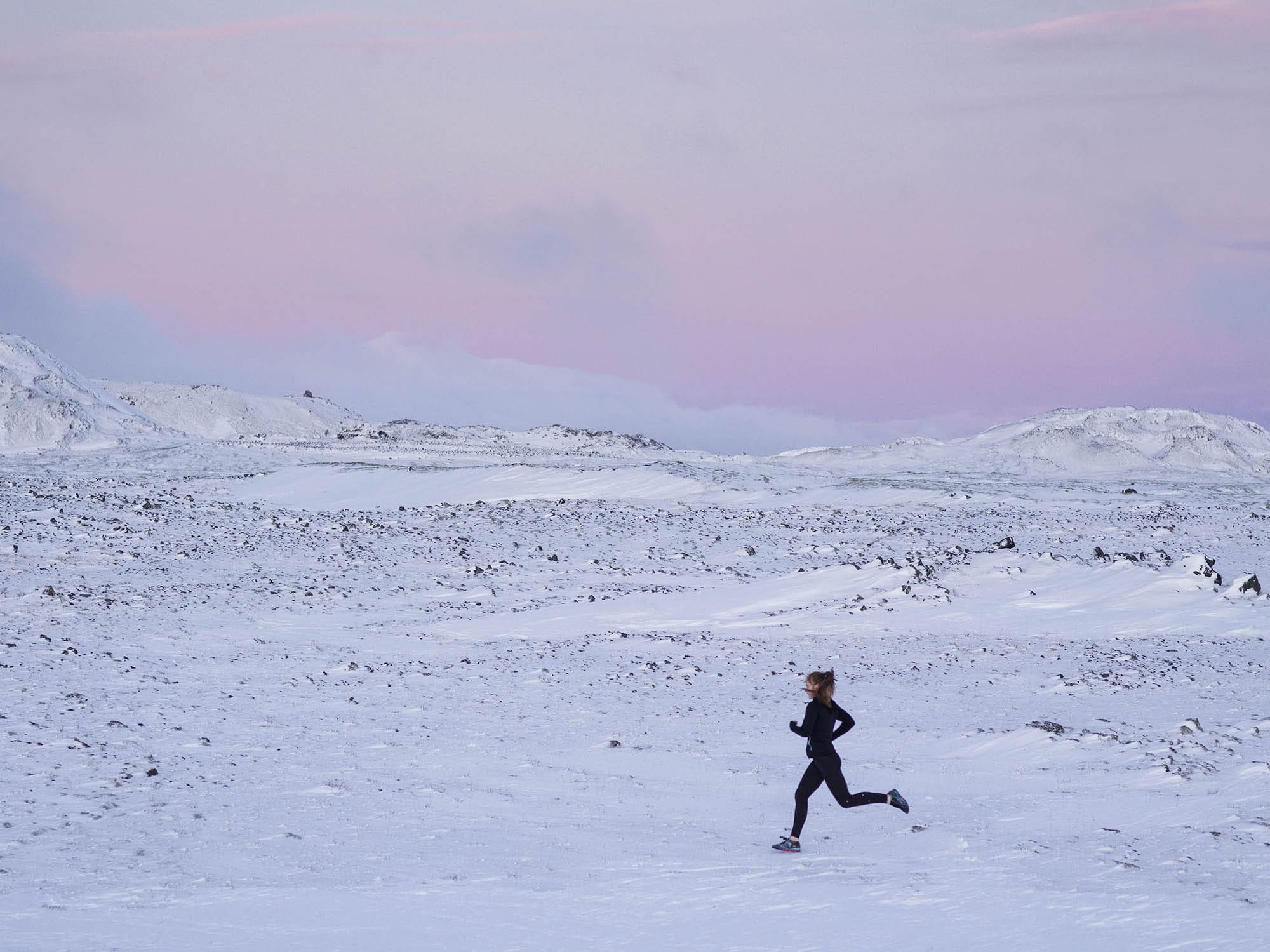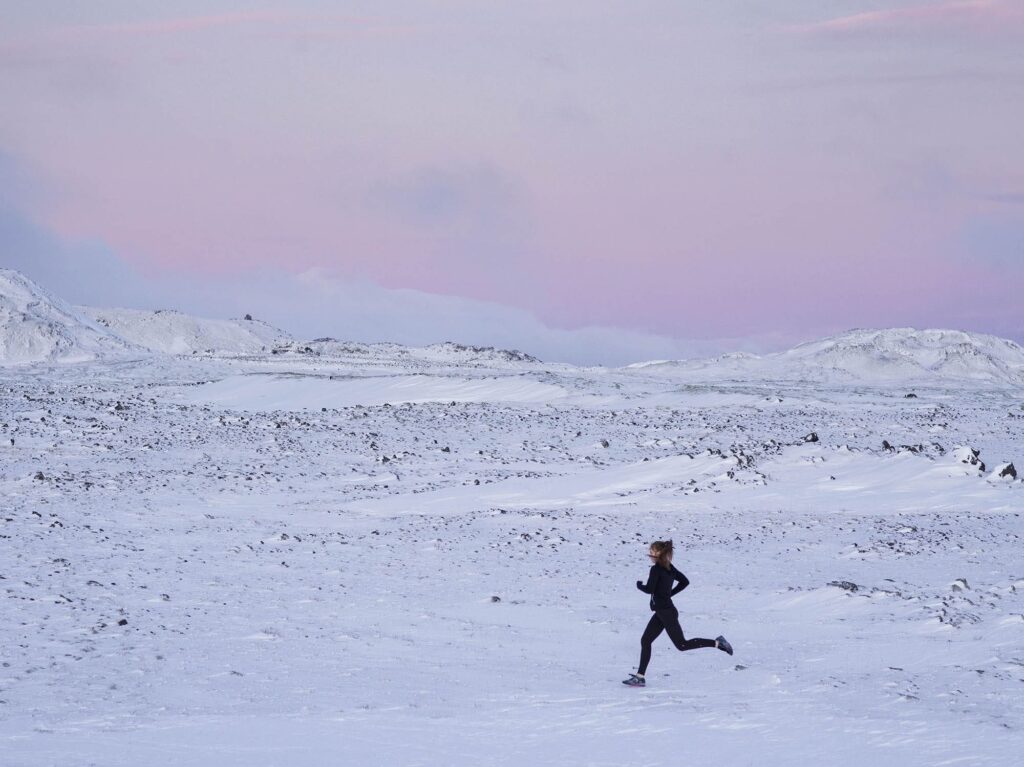 Source: Tom Oldham
Rakel, one of Iceland's teenage athletes running along a snow covered mountain top just outside of Reykjavik, the ground was cold but the windchill made it colder.
Eldmóður
Allir Íslendingar þekkja orðið eldmóður, að fyllast eldmóði er tilfinning sem allir kannast við. Þegar maður fyllist eldmóði er fátt sem getur stoppað mann. Allir sem hafa spilað hættuspilið þekkja þetta enn betur, að draga örlagaspjald sem lætur þig fyllast eldmóði og lesa heila bók og fá fyrir það eina græna heilasellu.
Eldmóður er orð sem erfitt er að þýða yfir á önnur tungumál, þetta er einskonar eljusemi og ástríða sem getur gripið mann og drifið mann út fyrir þægindarammann. Ætli það sé ekki þessi einskæri íslenski eldmóður og drifkraftur sem íslensku íþróttamennirnir fyllast þegar þeir eru að keppa í CrossFit sem fær þau til að komast lengra en flestir aðrir. Íslensku íþróttakapparnir kalla aldeilis ekki allt ömmu sína.