AMRAP Workouts are a great way to test and improve your mental strength, fitness and conditioning. They are intensive and hard work, as I'm sure you are already aware, and this helps to burn fat as well as build your engine at the same time.
These workouts are also designed to set challenges that will improve your confidence as you overcome them.
Give these AMRAP Workouts a go if you love a good challenge!
[ngg_images source="galleries" container_ids="210″ display_type="photocrati-nextgen_basic_imagebrowser" ajax_pagination="0″ order_by="sortorder" order_direction="ASC" returns="included" maximum_entity_count="500″]
MEAL PREP TIPS FOR FAT LOSS
Meal prep is exactly what it says on the tin – preparing your meals for the day or week ahead, to enable you to consistently meet your fitness and performance goals.
So how do you do this and where do you start?
Everything begins with a plan. But the key thing with meal prep is 'understanding your numbers'.
That means calculating how many calories you should be eating on a daily basis to support your goals – whether that's fat loss, muscle building, strength or performance. There are so many websites now where you can easily work out your daily calorie need, which takes into account your age, sex, height and weekly training sessions.
Once you know your daily calorie total, you can break this down into macronutrients – so the proportions of carbohydrate, protein and fat you need in your diet to hit this daily calorie goal. So that could be 300g of carbs, 180g of protein and 60g of fat for someone with a daily requirement of XXXXX calories. This is then where the art of meal prep comes in.
Now it's all about planning your three, four or five meals a day, along with snacks and post-workout nutrition, to hit your macronutrient targets.
So this means taking your 300g of carbs, 180g of protein and 60g of fat and dividing it between all your daily meals – ensuring that you're getting a steady supply of quality protein throughout the day from your meals, while utilising your carbohydrate and fat intake at the right times for maximum impact.
Meal prep then, in its most essential form, is consistently preparing every meal, with the right amounts of macronutrients to ensure your food is there exactly when you need it – boxed up and ready to go. This prevents you from straying off course with sub-optimal convenience food and keeps you on track to meet your fitness goals.
WHY IS MEAL PREP SO IMPORTANT?
Remember when we said 'fail to prepare, prepare to fail'? We meant it.
Nothing was ever achieved through guesswork alone. Having a clear goal, and then a solid plan to get you there, will invariably yield results – whether that's smashing a squat PB, losing 10lbs or finally getting a shredded six pack.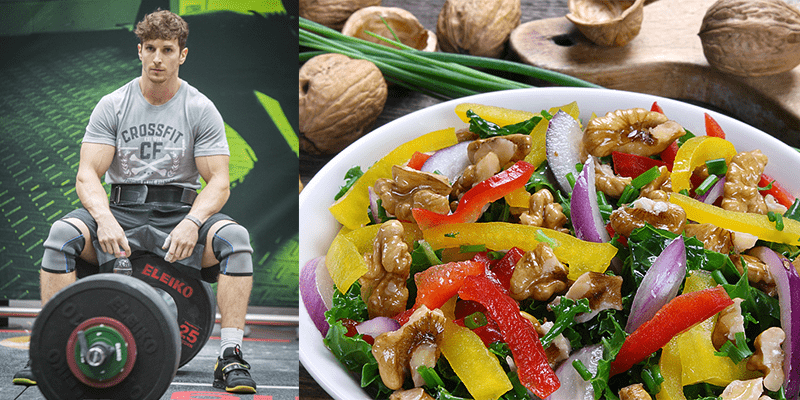 This scientific approach to nutrition is so important.
There are no shortcuts or ways around it – dialing in your diet and then sticking resolutely to the plan, day in and day out, will get you the outcomes you want.
Ultimately, prepping your meals brings consistency. If every meal is pre-planned, has the exact macros your body needs, and is ready to go whenever you need it, you will steadily progress towards your goals. It stops you veering off course and prevents you from falling back on convenience food or eating to satiate hunger and cravings, which can easily make you overshoot your calorie targets and dent your progress.
Proper regimented meal prep ensures you're getting the right macronutrients in the right amounts:
Enough protein to support muscle growth and tissue repair,
The right amount of carbohydrate to support performance and replenish muscle glycogen
The right amount of fat for vital functions like hormone production.
Having quality, nutrient-rich whole foods on-hand means your body is getting a constant supply of the right macro- and micro nutrients it needs to function optimally. A properly planned diet can keep your metabolic hormones and blood sugar levels balanced and stable – so no more spikes and crashes, just constant energy to help you perform at your best in the gym and be at your most productive and creative at work.