7 – Run and Squat
For Distance:
Each Minute On the Minute Perform:
Try to cover as much distance as possible on a 10-minute running clock. The air squats will tire your legs out, don't underestimate them.
Workout by CrossFit Stimulus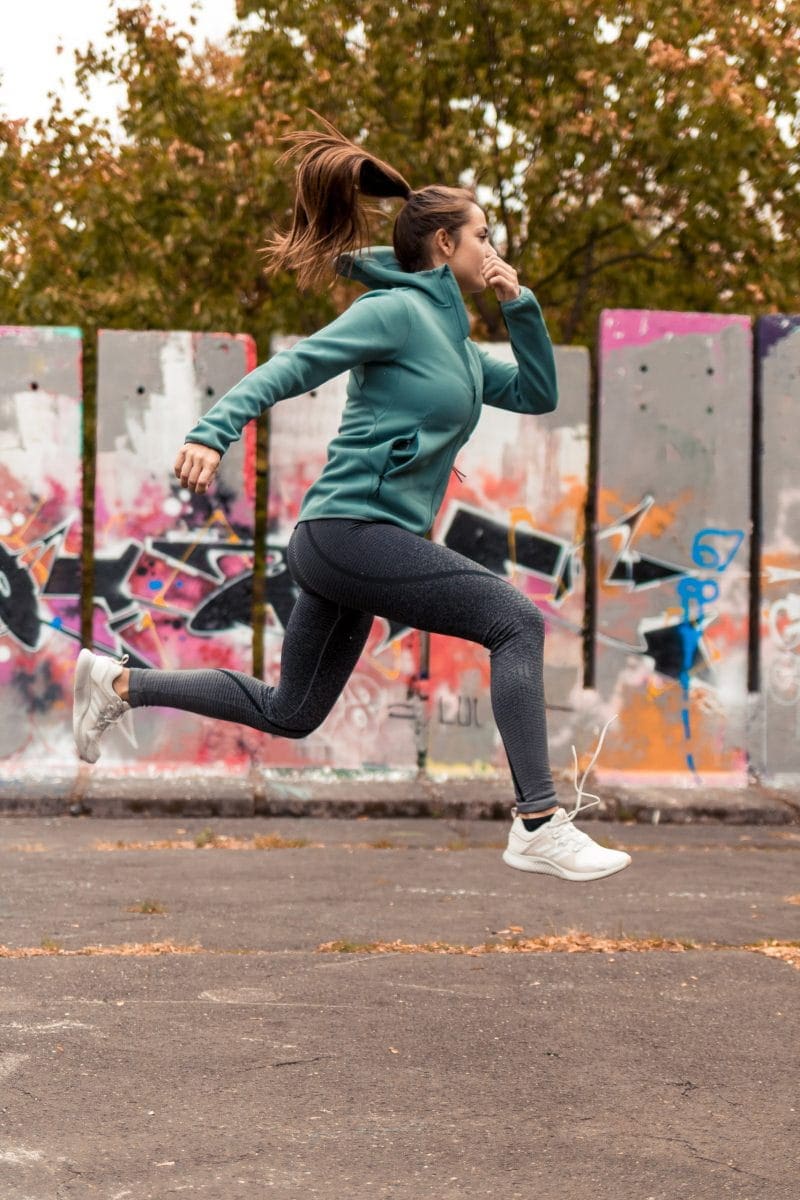 Source: Finn Eidam
MAKE YOUR OWN GOOD LEG WORKOUT AT HOME
There are plenty of excellent leg exercises that you can perform with only your bodyweight at home.
Think about your goals in the sport and build your own leg workout around these exercises:
Pistol squats (single leg squats)
Wall sits
Lunges
Reverse lunges
Walking lunges
Box step overs
Box step ups
Box jumps
Air squats
Tuck jumps
Bulgarian split squats
Calf raises
Hip thrusts
Squat jumps
Pause squats
Double unders
Hill running
Sprints
Remember you can always alter the number of reps, the tempo of the exercise or the time it takes you to complete the workout including breaks. Be creative and program a variety of AMRAPs, EMOMs, Chippers or Tabata-style workouts.