IT'S A TRAP
5 Rounds for Max Calories
Every 5 minutes, perform:
30 second Max Calorie Bike
With a running clock, perform max calorie Bike for 30 seconds every 5 minutes for five rounds.
Score is the total calories completed before the 25-minute time cap expires.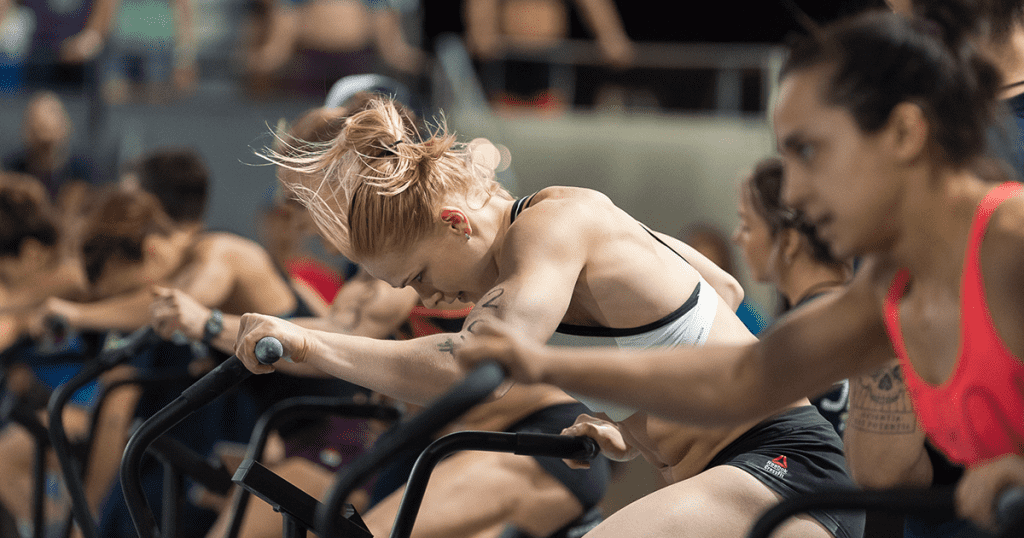 ASSAULT BIKE WORKOUTS – THE CLIMB
9-15-21 Reps for Time
Calorie Assault Airbike
Handstand Push-Ups
With a running clock, as fast as possible perform the prescribed work in the order written. Athlete must accomplish 9 calorie Assault Airbike and 9 Handstand Push-Ups before moving on to 15 reps of each movement and so on.
Score is the time on the clock when the last round of Handstand Push-Ups is completed.
SNEAK ATTACK
10 Rounds for Time
10 Thrusters (NULL/65 lb)
10 Bar Over Burpees
10 calorie Assault Air Bike
POKE THE BEAR
AMRAP in 20 minutes
Cash In:
100 meter Farmers Carry (NULL/55 lb)
Then, AMRAP of:
5 Bear Complexes (135/65 lb)
10 Bar Over Burpees
15 calorie Assault Air Bike
Finally, Cash Out:
100 meter Farmer's Carry (NULL/55 lb)
ASSAULT RAPID FIRE
5 Rounds for Time
5 Renegade Rows (65/35 lb)
10 Dumbbell Lunges (65/35 lb)
5 Half-Kneeling Presses (65/35 lb)
10 calorie Assault Air Bike