Hero CrossFit WODs are specially designed workouts named in honour of fallen soldiers and first responders.
"Military, law enforcement and first responder communities were among the amongst the earliest proponents of CrossFit. Their intensity matched with the fitness CrossFit provides is a match made in heaven. When a service member dies in the line of duty, a CrossFit hero workout is created in their name. Hero WODs are an opportunity to reflect on the sacrifices of the fallen – to speak their names and honor their memories. These workouts have been a tradition of workout gyms since 2008." CrossFit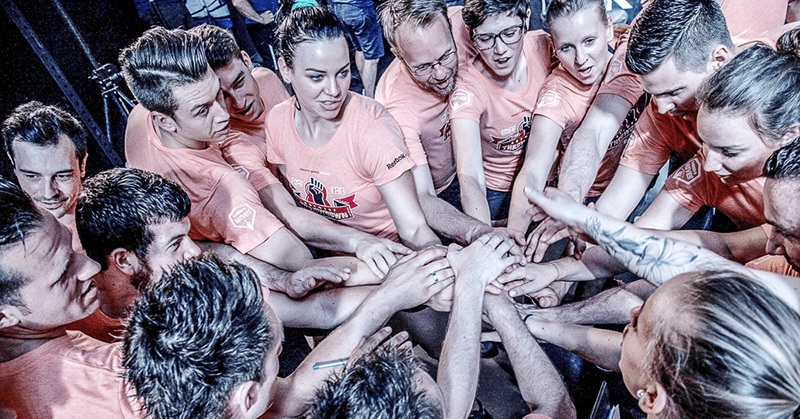 Source: Sels Photography
CrossFit's first Hero WOD, "JT", was actually posted in 2005.
THE SEVEN
Background: "The Seven" is in memory of seven US Central Intelligence Agency (CIA) officers and one Jordanian officer who were killed by a suicide bomber at a remote base in southeastern Afghanistan on December 30, 2009. The bomber was posing as a potential informant reporting on Al Qaeda. Seven new stars were etched onto the memorial wall at the CIA.
Killed in the attack were CIA officers Jennifer Lynne Matthews, 45; Scott Michael Roberson, 39; Harold E. Brown Jr., 37; Darren LaBonte, 35; Elizabeth Hanson, 30; and security contractors Jeremy Jason Wise, 35, and Dane Clark Paresi, 46.
7 Rounds For Time
7 Handstand Push-Ups
7 Thrusters (135/95 lb)
7 Knees-to-Elbows
7 Deadlifts (245/165 lb)
7 Burpees
7 Kettlebell Swings (2/1.5 pood)
7 Pull-Ups
Complete 7 rounds of the movements in the order written. Each round is made up of 49 repetitions: 7 Handstand Push-Ups, 7 Thrusters, 7 Knees-to-Elbows, 7 Deadlifts, 7 burpees, 7 Kettlebell Swings, and 7 Pull-Ups.
Score is the time it takes to complete all 7 rounds.
Good Times for "The Seven" (estimated)
– Beginner: 40-49 minutes
– Intermediate: 33-39 minutes
– Advanced: 25-32 minutes
– Elite: <24 minutes
Scaling Options
This workout is meant to be relatively long—30+ minutes for most athletes. The load should feel moderate—not maximal. Scale the volume, the load, and/or the skill level so you can complete this workout in under an hour.
The rest in this WOD is during the transitions—when you move, for instance, from the thrusters to the knees-to-elbows. If you have to break up the sets of 7 reps into smaller bits, then either the load is too heavy and/or the skill level is too high.
Intermediate
5 Rounds
7 Push-Ups
7 Thrusters (95/65lb)
7 Knees-to-Elbows
7 Deadlifts (155/105 lb)
7 Burpees
7 Kettlebell Swings (53/35lb)
7 Pull-Ups
Beginner
5 Rounds
7 Box/Bench Push-Ups
7 Thrusters (45/35lb)
7 Hanging Knee Raises
7 Deadlifts (95/65lb)
7 Burpees
7 Kettlebell Swings (35/26lb)
7 Ring Rows
Tips and Strategy: This WOD, like many Hero WODs, is a grind. And whenever you're faced with a grinding sort of workout, it's best to start slowly. A fast pace out of the gate will likely result in burnout.
For pacing: As soon as you're done with round 1, look at the clock. If it took you 5 minutes, then work hard to complete each of the remaining 6 rounds in 5 minutes, +/- 30 seconds.
Intended Stimulus: "The Seven" is meant to be a long, brutal workout that challenges your mental toughness alongside your physical fitness. The load should feel moderate, but not so heavy that you can't go unbroken on the barbell movements. Scale the gymnastics movements so you can do unbroken sets of 7 reps. Get this thing done in an hour or less. "The Seven" should be a workout that you never forget.