Do you want to know how to get six-pack abs with no equipment? A top trainer has shared his bodyweight workout to achieve just that.
Fitness trainer and Kinesiology graduate Jeremy Ethier has shared what he considers to be the answer to how to get six-pack abs with no equipment.
"Most bodyweight ab workouts don't make their exercises more difficult over time to continuously stimulate growth in your abs as it gets stronger," Ethier says.
How to Get Six-Pack Abs with No Equipment
Workout and Exercises
The workout programmed by Ethier is comprised of 3 sets of 4 exercises. You will perform the 1st exercise then rest for 15 seconds. Perform the 2nd exercise and rest another 15 seconds. Perform the 3rd exercise and rest, again, 15 seconds. After finishing the 4th exercise, completing the first set, you should rest 2 minutes.
Repeat two more sets of the exercises below and you will have completed the "how to get 6 pack abs with no equipment" workout designed by Jeremy Ethier.
1. Ab Walkouts
This exercise recreates the ab roller movement pattern without equipment. Check out the video on how to do it as you need to pay close attention to your pelvic not to curb while doing the movement.
The further you manage to walk away with your hands, the harder this exercise gets.
2. Reverse Crunches
Lower ab focus
10-25 reps
Discover how to properly do this exercise so you don't feel on your hip flexors, but rather on your abs.
Jeremy Ethier explains how to increase the difficulty of this exercise by straightening out your legs more.
3. Crunches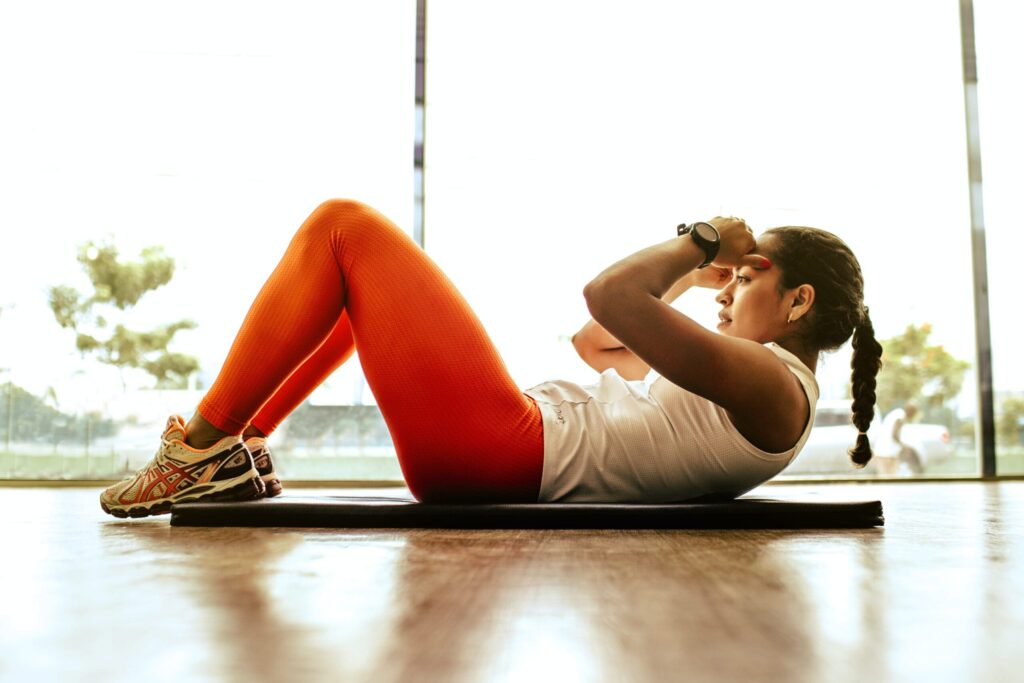 Upper ab focus
10-25 reps
Crunches are a perfect option for this workout because the upper abs have already been working during the previous two exercises and the less-difficult crunch complements well the "how to get six pack abs with no equipment" workout.
Use a rolled towel underneath your lower back to increase the range of motion of your abs.
4. Russian Twists
Obliques focus
As many as possible in 1 minute
The Russian twist is one of the best bodyweight ab exercises to target your obliques. Just make sure you are twisting your body and not only utilising your arms to tap next to you on the floor mat.
To make it harder, try to reach further away from your body when you twist to increase the tension on your obliques during the movement.
Remember to rest 2 minutes after finishing the 4th exercise before doing another set.
You can download the PDF of the full ab workout here, although you need to provide your e-mail in order to get the downloadable PDF.
Read More: Follow this Meal Plan Designed by Jeremy Ethier to Lose Fat Faster