2. CORRECT MACRONUTRIENTS
The second most important factor for transforming yourself is to consume the correct macronutrients to support your body and the goals that you are working towards. These consist of proteins, carbohydrates and fats. Having the right ratio between these three parts of your nutrition will differ depending on your exact goal, weight, sex, age, height and the way that you train.
https://www.instagram.com/p/BeLPncfHhws/?taken-by=rp_transformations
Renaissance Periodization take all this into consideration and give you a flexible template that will teach you exactly what ratio of these macronutrients you will need to eat. This alternates between individuals, based on the factors above, and will be personally tailored to make sure that you achieve your exact goal. It is broken down into simple meals, foods and quantities that you need to be eating at any given time during your transformation.
When it comes to macronutrients, the following points are important to consider
Protein is the most important macronutrient for muscle gain and retention
About 1g of protein per pound of body weight is best for most people
Healthy fats are needed for health and hormonal function
Healthy fats are the main macro added during massing phases and removed during cutting (fat loss)
Carbs are secondary to protein but very important to fuelling and recovering hard workouts
Higher carbs should be eaten with higher workout volumes and daily activity levels
Protein
The word protein originates from the Greek 'protos', which means 'the first'. Proteins are the basic building blocks of the human organism. All tissues and organs contain proteins and they are essential for fat loss and muscle gain. Additionally, proteins also fulfil important signalling functions in the neural system.
https://www.instagram.com/p/Bebg_NFA7m3/?taken-by=rpstrength
Examples of healthy sources of protein
Egg Sources (cooked, not raw)
Meats (beef, pork)
Poultry (chicken, turkey)
Fish and Seafood
Soy Protein and Quinoa
Strategically Combined Plant Sources (beans and rice)
Whey Protein Isolate
Whey Protein Concentrate
The Amino acid tryptophan, included in the proteins from chicken or turkey meat, is important for production of serotonin, which is an important neurotransmitter, and melatonin, which regulates the sleep cycle.
https://www.instagram.com/p/Bd6qcqeHxGK/?taken-by=rp_transformations
Albumin is a reserve protein, which regulates distribution of nutrients and maintains the pressure in the blood capillaries. Low albumin levels can signal liver disease or problems with processing the nutrients. A high level of albumin is typical during dehydration.
Transferrin is a transport protein for iron. It is related to immunity-boosting lactoferrin, which can be found in whey protein supplements with lower degree of processing (concentrate).
A high protein diet can contribute towards fat loss, so whether you are wanting to lose weight or build muscle (or both), protein is absolutely essential.
Carbohydrates
Carbohydrates seem to have acquired an unjustly poor reputation, but they are the preferred fuel source for our bodies and brains. Without the proper amount of carbohydrates in your nutrition you will lack the necessary energy to train hard. Carbohydrates also supply the nervous system with its preferred fuel, refuel glycogen stores and help the body to secrete insulin – all important functions.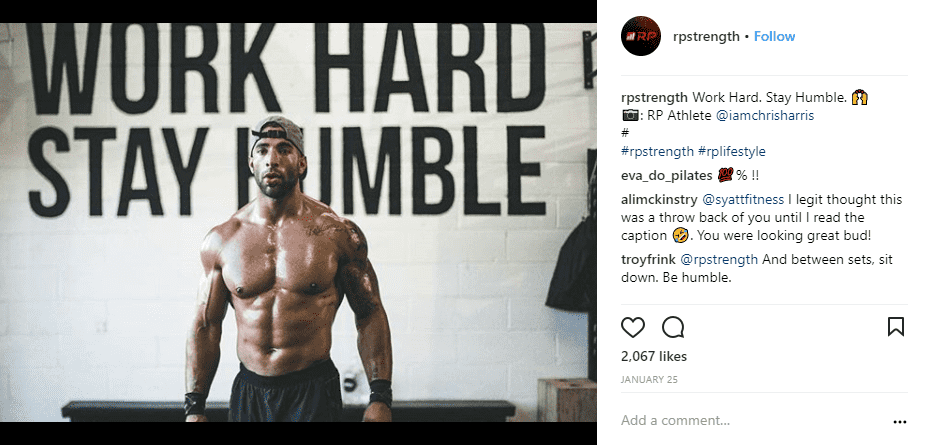 Source: Renaissance Periodization
What you should know is that there are two types of carbohydrates:
Simple carbohydrates
Complex carbohydrates
Complex carbohydrates will supply you with a slow burning supply of energy. They typically have a lower Glycemic Index (the rate at which energy is released – measured in blood glucose levels) and will not give you spikes in your insulin levels. This in turn means you will avoid the inevitable crashes that follow the consumption of food and drinks that have a high Glycemic Index.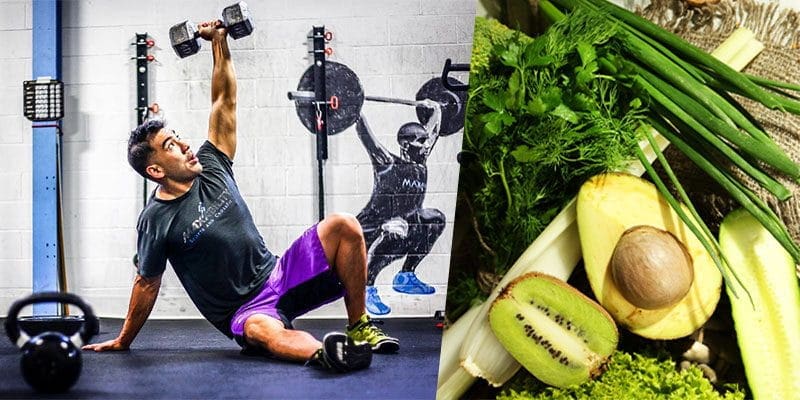 Source: Squats & Pixels
With your meal template from Renaissance Periodization, carbohydrates are divided into healthy carbs (whole grain bread, rice, oatmeal, sweet potatoes etc) and workout carbs (fruit juice, coconut water etc). The former supply your body with the necessary energy for recovery and performance and the latter will give you a boost for each training session.
Fats
Fat sources heavy in monounsaturated fats are some of the healthiest calories you can take in. Foods high in monounsaturated fats include olive and canola oils, avocado, natural nut butters, and almost all raw nuts including peanuts and almonds. Monounsaturated fats and the foods that contain them are exceptional for general health. There is a conventional myth that you should cut all fats out of your diet if you want to lose weight. This is a spurious idea, as healthy fats are essential for hormonal health and effective brain function alongside many other benefits.
TIP: While proteins and carbs have 4 calories per gram, fats contain 9.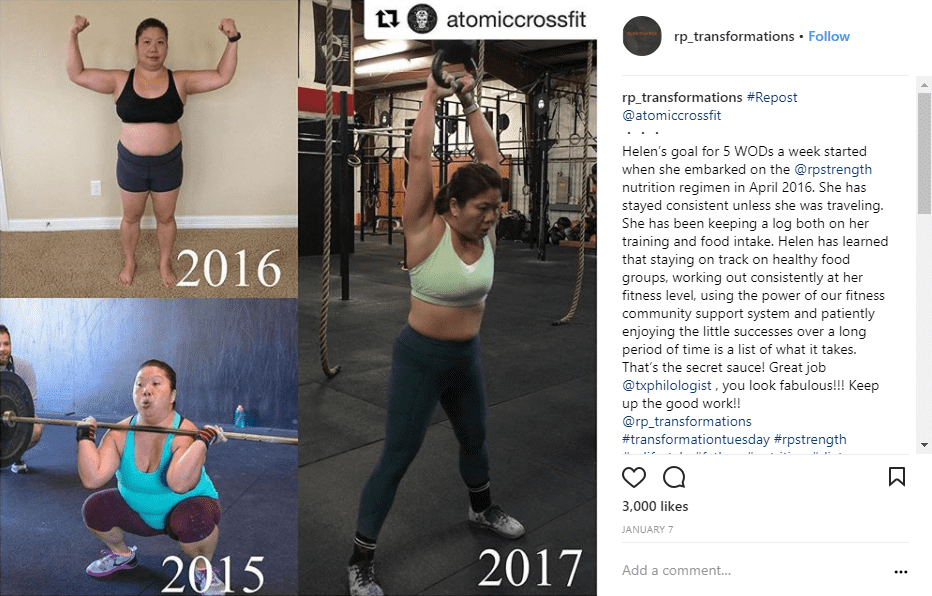 Source: Renaissance Periodization