The Zone is one of the richest, most memorable feelings we experience as Crossfit athletes.
WHAT IS THE ZONE?
It almost seems to emerge from no-where, a state of mind that we drift into where we are in perfect control, completely confident and easily able to complete the exercises that lie before us. It is the moment when your mental game becomes unbreakable.
However, it is still one of the most elusive phenomena in sport. This 'natural high' is a desired state of consciousness that Athletes and coaches continually try to understand, harness and employ to their benefit. This article will help you to understand what happens when you are in the zone, and then how to perform in a way that makes it easier to enter that state of mind.
CHARACTERSITICS OF THE ZONE:
1. THE MERGING OF ACTION AND AWARENESS
This is when you feel at one with the movements and exercises that you are performing. Instead of looking at your body and mind as separate entities, they merge as one. For example, when you have mastered Double Unders, you no longer have to think about the skill; in fact, it becomes even better when you don't think about the movement at all!
2. A CLEAR FOCUS ON YOUR GOALS
You know exactly what needs to be done at that moment. This clarity of intention helps to focus your attention and make it easier to avoid distractions. No doubt feeds into your actions and you're able to anticipate and control your emotions.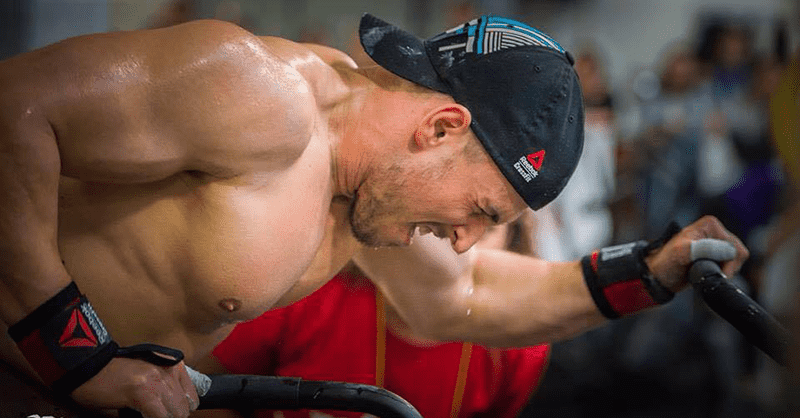 3. POSITIVE FEEDBACK
Knowing that things are going well requires positive feedback that you are performing effectively.
A very clear understanding of how you are performing will help you to concentrate and perform well. BK Gudmundsson is an excellent example of an athlete that monitors the competition, yet remains focused on his own game. He is calm and calculated, and draws on his own competitive nature and confidence in his own ability when he wants to burn ahead and leave the other athletes behind. The following can be useful to think about when you are exercising, but don't let them upset your own focus.
What position are you sitting in?
Are you 2nd, 3rd or 4th place etc, do you need to up your pace?
How is your own natural pace in comparison with the other athletes?