Juri Bastiaans, the box-owner of CrossFit 073, is giving us a little insight into what happens at his BOX! Enjoy another episode of our Europewide BOX interviews.

Short Facts
Name: CrossFit 073
Address / Location: Reutsedijk 11, 5264 PC Vught, Netherlands
BOX-Owner: Juri Bastiaans
Open since: April 13th 2013
Info
How did you come to CrossFit?
I was going to the gym for more than 12 years, 5 days a week. Because I worked also for more than 10 years in several gyms, I heard more about functional fitness and CrossFit. After trying one WOD I was hooked.
Why did you open your own box?
For me it was the only and next step after being a trainer and general manager of several gyms.
Why exactly should I join YOUR box? What makes it standout from others?
I think we have the most friendly policy for our members such as no long term contracts, possibility to freeze, high quality classes, WOD log, schedule is chosen by our members and members can do their own WOD or training during classes.
How does your member structure look like? (Number of members, Male/Female, Young/Old,  any competitive athletes?)
Varied from 17 till 53 years, 40% female and few competitive athletes. Most members work out because they want to improve their life outside the BOX.
Do you have additional training possibilities (Yoga, Gymnastics etc.)?
Gymnastics, Olympic lifting and Fundamentals and several workshops.
Do you consult your members in nutrition questions?
Yes I do and I will them when they are underfed.
If I start as a beginner – how does my training in the first month look like?
Depending on your physical state, you have to participate the fundamentals, gymnastic or Olympic classes before doing a WOD.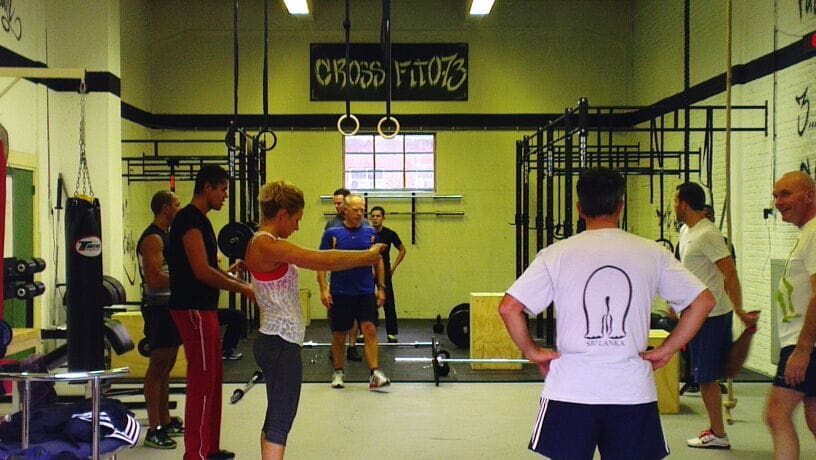 Do you organize any internal or open competitions?
We have a scoreboard and once in a while the WOD is "get on the board".
Do you have links to other boxes?
No.
Can I drop in if I am passing your city? Who do I have to contact?
Yes info@crossfit073.com or just check in for a WOD at our site
---
You want to see your box featured here? Get in touch!
For any comments, questions or suggestions use the comment box below ↓