Pedro Diaz Villodres, the box-owner of CrossFit Wolves Aljarafe, is giving us a little insight into what happens at his BOX! Enjoy another episode of our Europewide BOX interviews.
Short Facts
Name: CrossFit Wolves Aljarafe
Address / Location: Mairena Del Aljarafe – Sevilla, Spain
BOX-Owner: Pedro Diaz Villodres
Open since: September 2013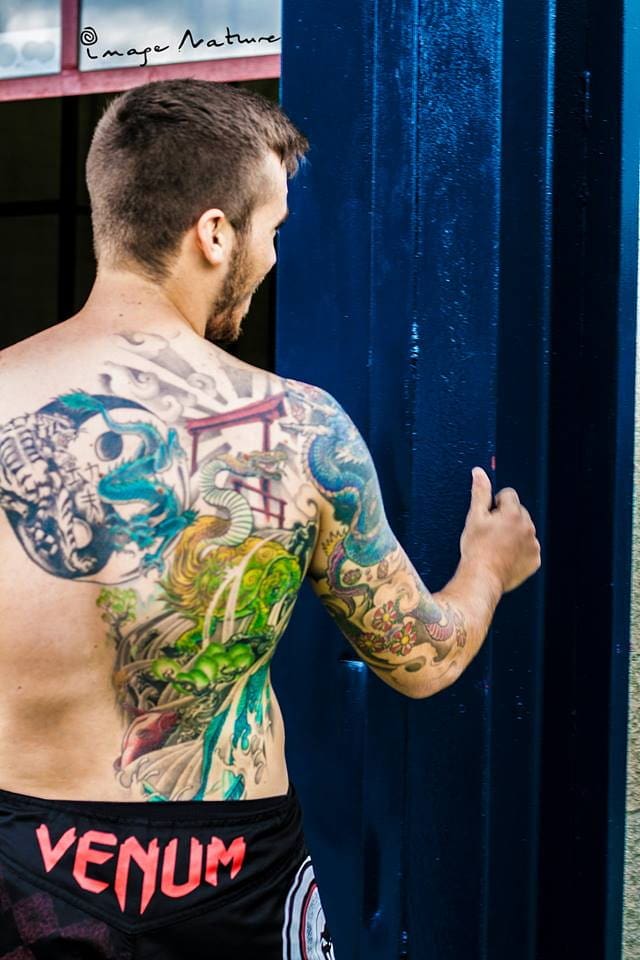 Info:
How did you come to CrossFit?
I come from the world of martial arts , one of my instructors told me about CrossFit , also my father saw it one day at his gym and he finally convinced me to take this professional way and try it , now I have to say I am totally involved in CrossFit World.
Why did you open your own box?
I always liked the idea of ​​having my own gym. I am passionate about sport and after all my education and acquired the level 1 I decided it could be a good opportunity. At that time in my city there was only two boxes but a lot of people interested in CrossFit. I have to say that my girlfriend and my family were crucial in that decision.
Why exactly should I join YOUR box? What makes it standout from others?
We offer two very important things in CrossFit Wolves Aljarafe , the first is the quality of our material , I think we have the best possible material for Crossfit , Rogue Fitness which is difficult to beat . The second and most important is the level of our instructors. I am a professional athlete since I was 14 years old and I have been in KungFu competitions in Europe and EEUU during all my life. About CrossFit I am not only a level 1 and I try day by day to improve my knowledge. I have also CrossFit Mobility and Movement and CrossFit football certificates. I keep learning every single day.
How does your member structure look like? (Number of members, Male/Female, Young/Old,  any competitive athletes?)
We only have been open three months ago and we already have a pretty good number of Crossfitters, most of our clients are people between 25-30 years. At the moment more men than women, I think because the lack of information in Spain about what is CrossFit. Even so our customers are very different, we have professional athletes but also people who have never done sport before.
Do you have additional training possibilities (Yoga, Gymnastics etc.)?
No at the moment – we try to have Martial Arts as it is my background, but CrossFit is essential for us at the moment and have all our attention.
Do you consult your members in nutrition questions?
Yes, there are many customers interested in knowing what they have to eat better. In our  box we try our best to inform people what diet is the best for them, I think a good diet if as important as the sport.
If I start as a beginner – how does my training in the first month look like?
If you are a beginner your workouts would be very basic with a surveillance body postures by the instructor, all our classes are with no more than 15 people .We also try to give the maximum possible technique before the workout in order to introduce loads without risk of injury.
Do you organize any internal or open competitions?
As a matter of fact we are now dealing with a interbox on the 30th November, we have our own team called Wolves Team, they are all eager to prove what they are capable of. But always with fair play, that is what CrossFit is.
Do you have links to other boxes?
Of course we have. The links between all the boxes is essential to grow up. The sense of community in CrossFit is very important, it is what makes us different. And this links are not only with box in Sevilla or our region but also with box in Spain and UK where I obtain my CrossFit certificates.
Can I drop in if I am passing your city? Who do I have to contact?
Of course you can , it would be great to have any of you in the box. Our box is available every day of the week  , you just have to send an email to info@crossfitwolvesaljarafe.com or call us  by telephone numbers 0034 680839130 / 0034 954184043
---
You want to see your box featured here? Get in touch!
For any comments, questions or suggestions use the comment box below ↓