Advice for CrossFit Open Workout 20.2 – PACING
What should your pace per round be in order to get a certain round count (if that's your goal) or what will a certain pace get you in terms of rounds in 20 minutes.
If you take a minute in each round you'll (obviously) complete 20 rounds. Can you do 50 seconds per round? That would get you a score of 24 rounds. Closer to the 56 seconds per round? That's 21 rounds for this workout.
Either figure out your goal and figure out the time from there or do it the other way around before starting the workout.
JUMP ROPE
Use the jump rope you've been using and don't change anything on it.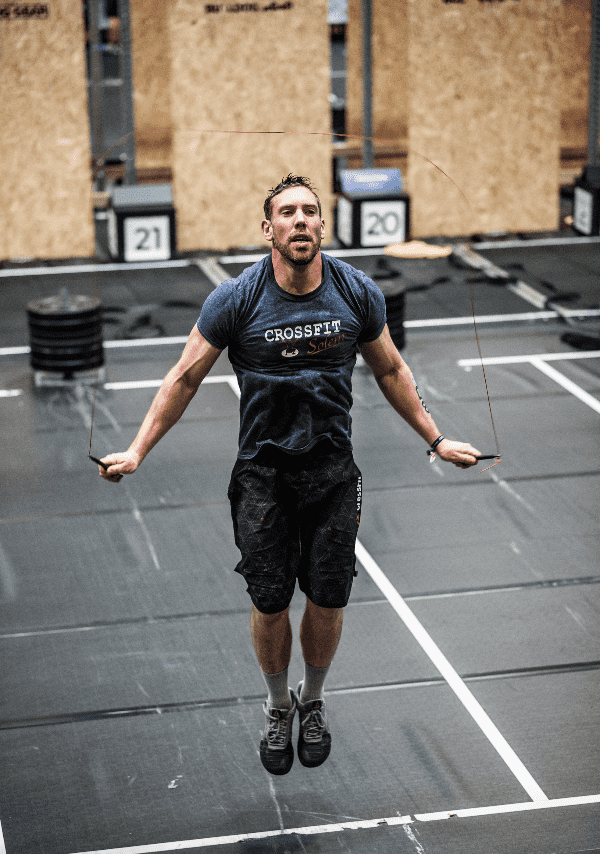 HANDS
There's a lot of toes-to-bar on this workout – prepare your hands for it.
If you use grips in normal training stick with them, if you don't usually, then now is not a good time to start, don't use them.
Ultimately, treat your hands with respect, they're probably going to hurt. If you think you might redo the workout don't destroy your hands.
TRANSITIONS
While transitions in 20.1 were pretty much non-existent there are going to be transitions on this one because it's 20 minutes long.
Don't waste a lot of time under the bar; get to it, jump up, smash up a few reps, even if it means breaking the toes-to-bar up. Same goes to the jump rope. Don't just stand next to it, get to it and get started.
You probably don't need chalk in this workout, don't waste your time getting chalk. If you do have to get chalk, have planned chalk rests. That can be every five rounds or whatever you decide it to be.
Last thoughts: it's a workout you can probably redo twice? Three times might be too much for your hands.
Have a look at the full video here: