Being lied to right before the start of the second event and realising right at the beginning of event 2
Second Cut:
800-m row
66 KB jerks (12 | 16 kg)
132-ft. handstand walk
Time cap: 10 minutes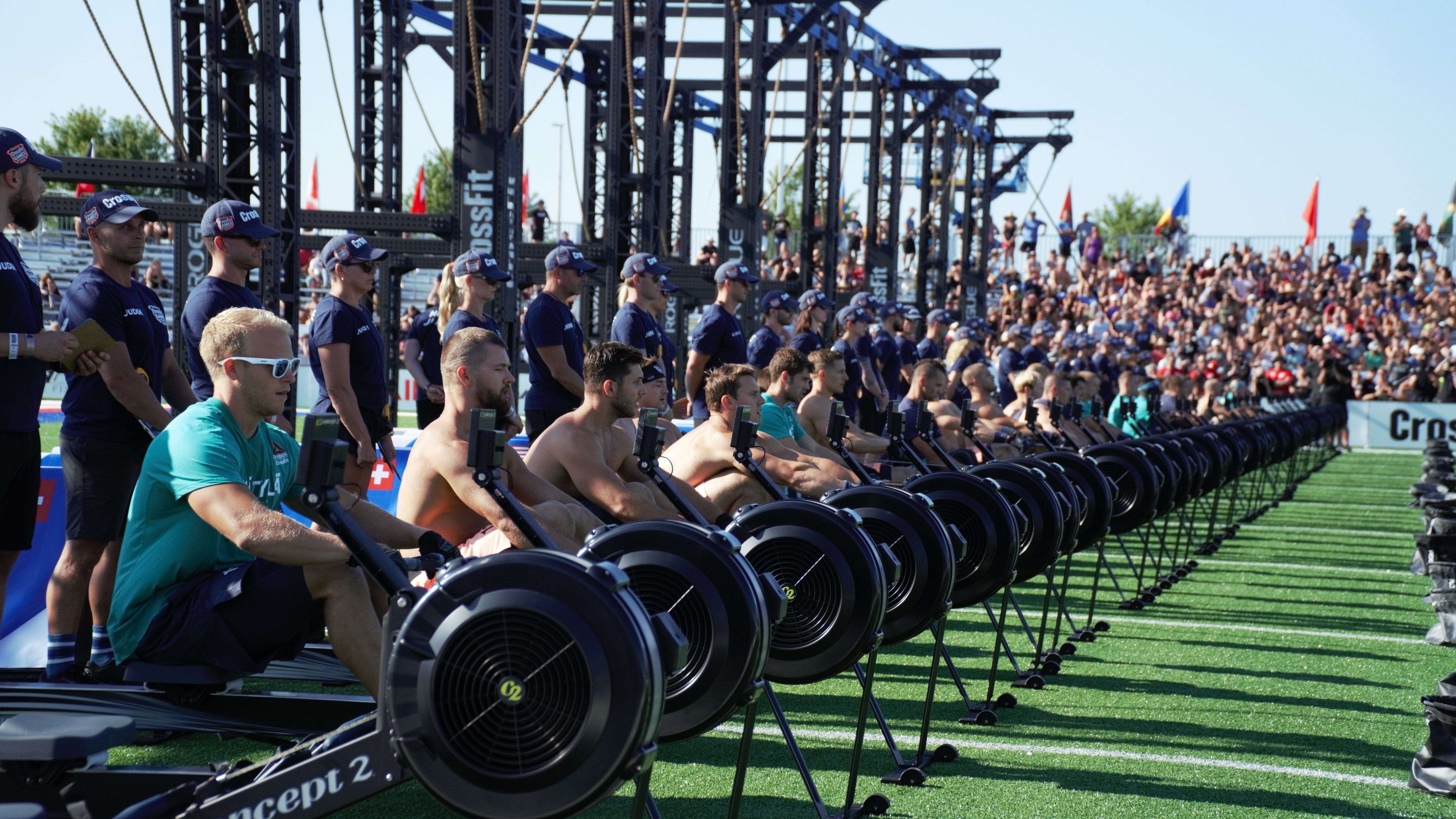 Source: BOXROX
The row on that workout was kind of a like a bait, said Heppner. He thought it wasn't in his best interest to try and sprint it.
Comparing strategies with Sam Kwant right before the event, Heppner realised they were both planning on rowing at a similar pace. They were both nervous when they took to the floor and started the workout.
Heppner stuck to his plan to row at 147, when Kwant had said he'd row at 145. But when Heppner looked over his shoulder he realised Kwant was going way faster than he'd said he would.
Right in the middle of the workout Heppner called him out – he's not sure if he was heard or not because Kwant was rowing so hard – but there and then he called him a liar.