High hopes nearing the end of the Ruck run
Ruck run:
6,000-m ruck run
♀ 20-30-40-50-lb. pack
♂ 20-30-40-50-lb. pack
Time cap: 40 minutes
Heppner had been running by himself for most of the event behind a group of three or four guys. Slowly, he started to catch up. Nearing the end of the last lap, as the backpack was the heaviest it had been and with more than three miles already covered, he realised he wasn't far behind from Fraser.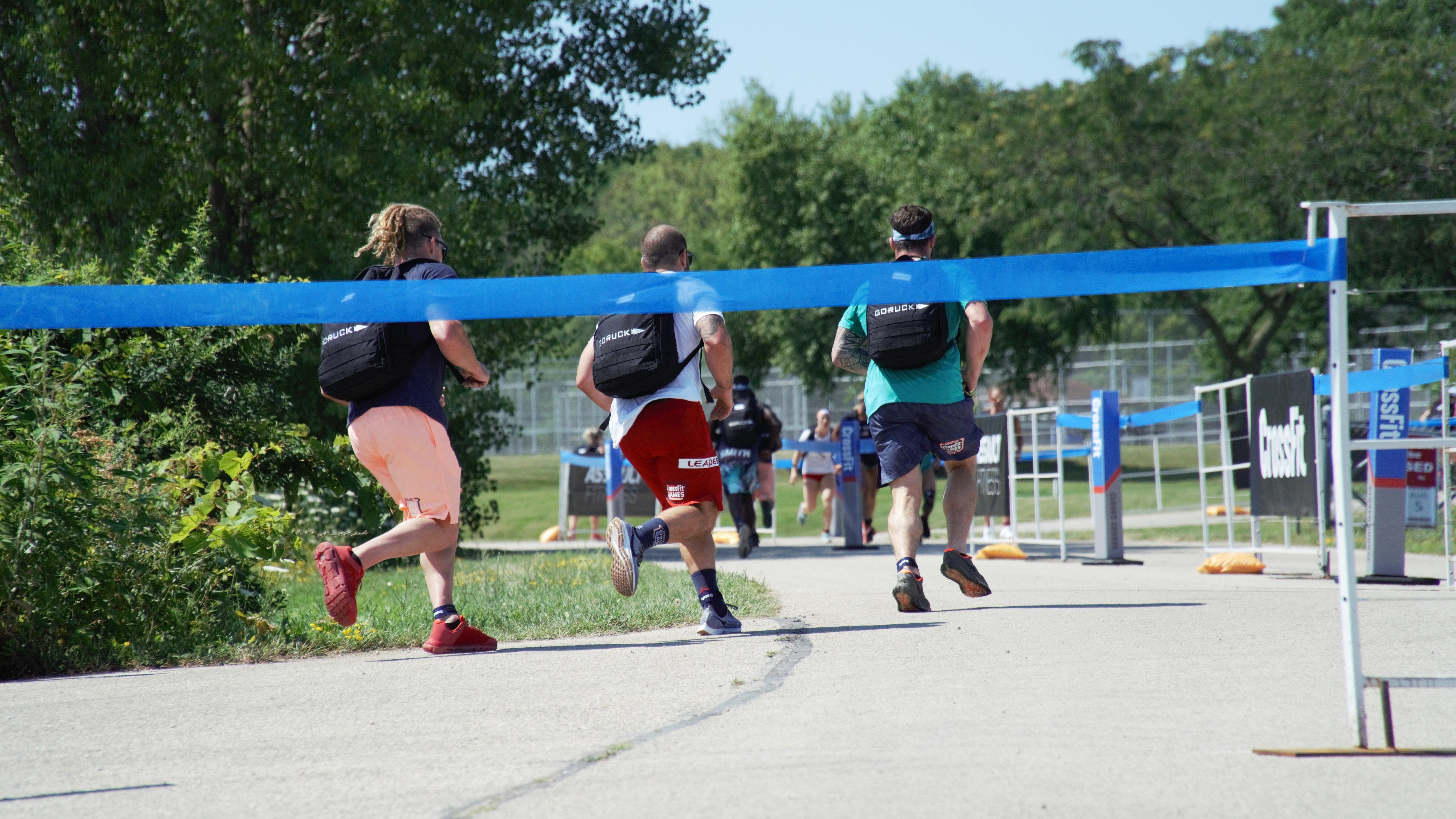 Moreover, he could see the reigning champion slowing down. Encouraged, he picked up the pace, caught up to him and passed him in the last 600-800 metres. Except Fraser didn't fall behind, he stuck to Heppner, even when the second tried to go faster and lose him.
Heppner realised he couldn't hold that pace, so he signalled to Mat with his hand to overtake him, and so Fraser did, never to be seen again on that workout.
At the end of the event, Fraser went over to Heppner and said he'd have offered him some money to chill out and let him go ahead in front. In hindsight, Heppner joked he should have held up a little longer and maybe made some money out of it.