Comeback on the peg board
Workout: Sprint Triplet
5 rounds:
1 pegboard ascent
100 double-unders
10 DB hang split snatches (55 | 80 lb.)
10 DB hang clean and jerks (55 | 80 lb.)
Time cap: 20 minutes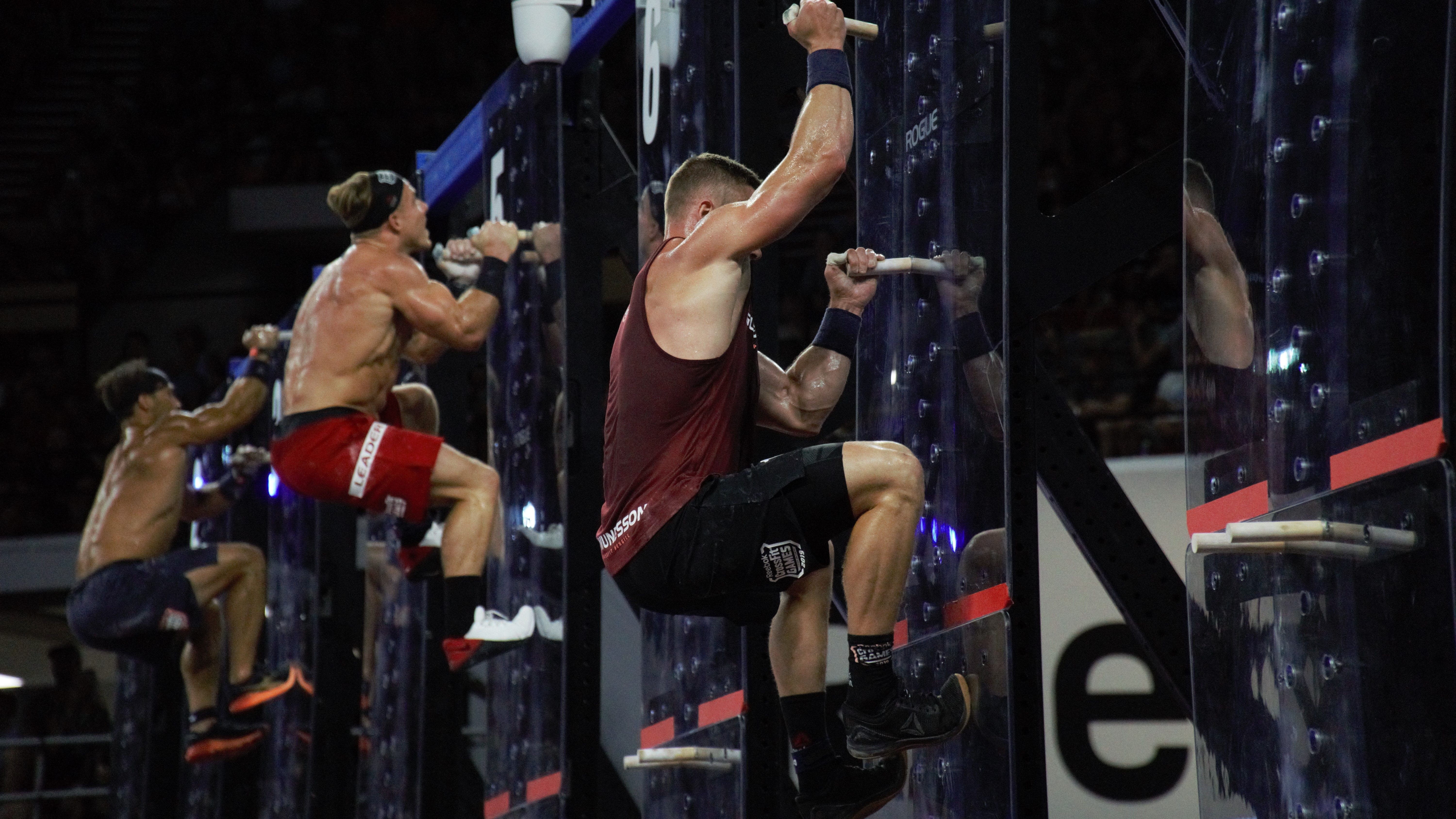 This was the first workout after the final cuts to the top 10 and the second one in the Coliseum.
Heppner reminisced about the time when he wasn't good at peg boards, specifically pointing to an event in the 2016 Games when the peg board slowed him down and lost him his 5th place.
The Sprint Triplet was his opportunity to prove he has worked on the peg board and, when he failed one ascent close to the end, he knew how to deal with it.
He explained two years ago, he would have ended up in a circle of failing and probably would have been unable to finish the workout. However, he's learnt from the past, worked really hard on a movement and was able to fail and know he could still continue.
"That to me was really encouraging, really positive," he said. He could show people he has worked hard on it.