Crushing the Air Assault Bike
This is one more great memory of another single movement. When Heppner looked at the workout, he thought he wasn't going to be good at it because he's not great at the Air Assault Bike.
Workout: Ringer 1
30-20-10 reps of:
Air bike (calories)
Toes-to-rings
Time cap: 7♀ /  6♂ minutes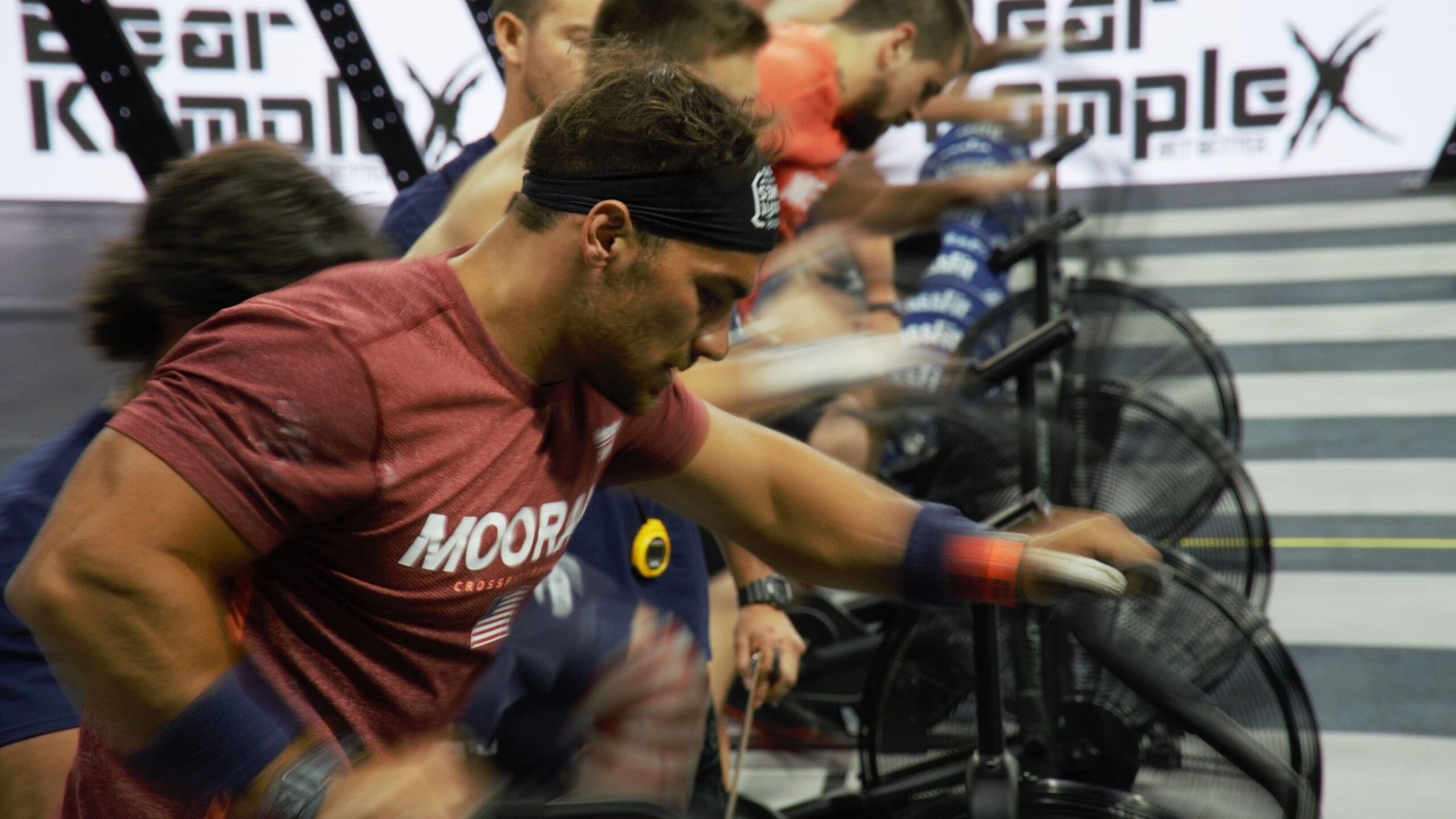 He explained the workout with the Air Assault bike is one of his favourite memories because, historically, he's not very good at this movement. Nevertheless, he has put a lot of work into improving and found it awesome to win his heat; to go out and show he's put a lot of time into improving in that specific modality.