Crying a tear before the last workout
Workout: The Standard
30 clean and jerks (Grace)
30 muscle-ups
30 snatches (Isabel)
♀ 95 lb. / ♂ 135 lb.
Time cap: 12 minutes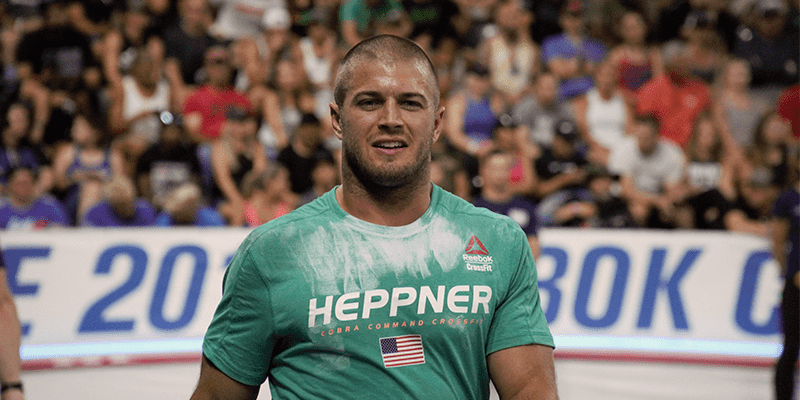 This is a little bit of an emotional one for Heppner. He was prepared and ready to go and do well in the workout but when he went out, it got to him: that he was never on the biggest stage in sport before and here he was, considered one of the Elite in his sport, about to step on the stage for the last workout.
As people shouted his name and he couldn't help but cry away a few little tears right before the start.