Katrin Davidsdottir is a 2x CrossFit Games Champion and a global ambassador for fitness and health.
Over the weekend, Greg Glassman, founder and CEO of CrossFit tweeted an outrageous and racist tweet that has caused Reebok, ROMWOD, WIT and many affiliates to cancel their affiliations with CrossFit. A highly insensitive email by Gregg Glassman also surfaced.  This was written and sent to Alyssa Royse, owner of nine-year affiliate Rocket Community Fitness.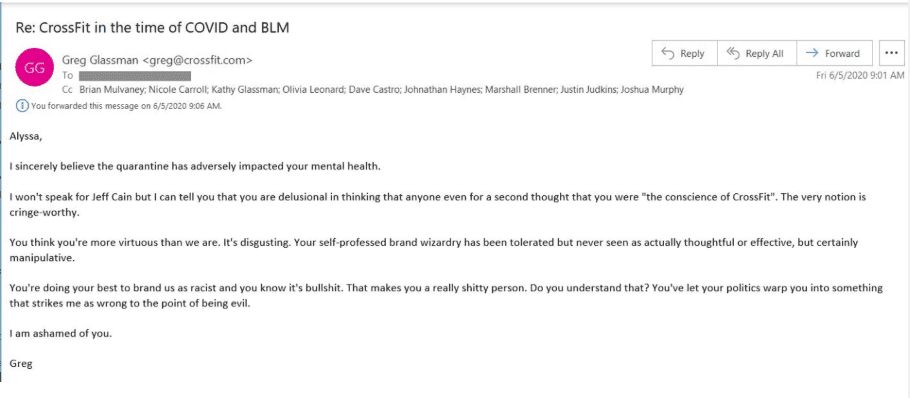 Source: Rocket Community Fitness
Greg Glassman's Racist Tweet causes ROMWOD, REEBOK and many affiliates to Cancel Partnerships with CrossFit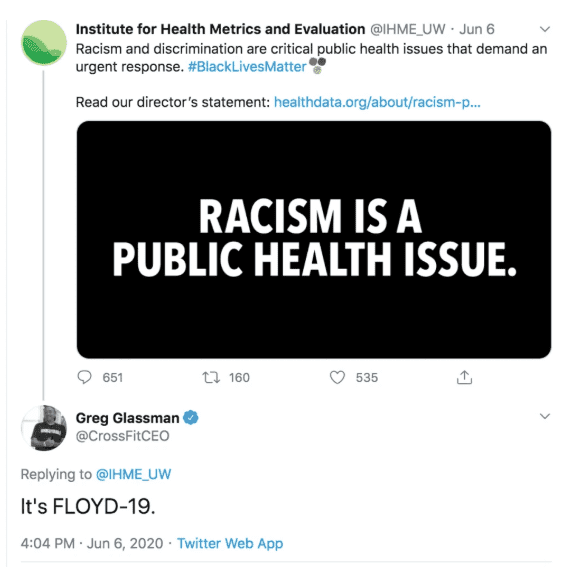 Connecting the death of African-American man George Floyd while under US police custody with the Covid-19 pandemic was called out as being insensitive and racist by a large amount of Twitter users. It also places the future of many top CrossFit athletes in a very difficult position, as has been discussed by many athletes. Katrin Davidsdottir posted the following in response.
KATRIN DAVIDSDOTTIR'S RESPONSE
https://www.instagram.com/p/CBJGwcVJjUJ/
Over 300 CrossFit Boxes Set to De-Affiliate Following Greg Glassman's Unprofessional Remarks (+ List)