Katrin Davidsdottir and Annie Thorisdottir fought side by side throughout the entire event until Katrin began to pull away and clinch the win.
https://www.instagram.com/p/Bl7vPLdgiCy/?hl=en&taken-by=katrintanja
Fibonacci Event
Here is what the leaderboard looked like after the event.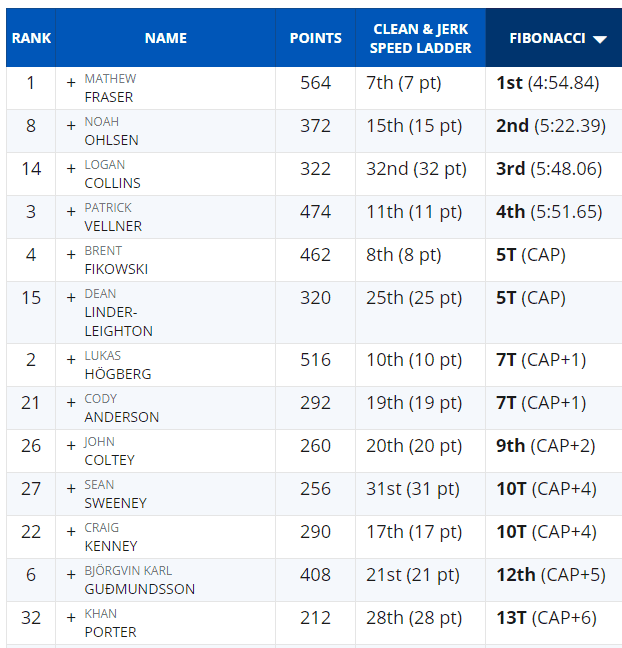 For time:
5-8-13 reps of:
Parallette handstand push-ups
Double kettlebell deadlifts
Then, lunge 89 ft. with 2 kettlebells overhead
M 14-in. deficit, 2 203-lb. KB for deadlifts, 2 53-lb. KB for lunges
F 8-in. deficit, 2 124-lb. KB for deadlifts, 2 35-lb. KB for lunges
Time cap: 6 minutes
Athletes will complete 5 handstand push-ups and 5 kettlebell deadlifts, 8 handstand push-ups and 8 kettlebell deadlifts, then 13 handstand push-ups and 13 kettlebell deadlifts. They then will pick up 2 kettlebells and lunge with them overhead to the finish line.
https://www.instagram.com/p/BmCbSsznX5J/?hl=en&taken-by=crossfitgames