Weightlifter Laurel Hubbard has made history this week by becoming the first transgender athlete to compete at the Olympic Games this summer in Tokyo.
"I am grateful and humbled by the kindness and support that has been given to me by so many New Zealanders," Hubbard said in a statement on Monday. "When I broke my arm at the Commonwealth Games three years ago, I was advised that my sporting career had likely reached its end. But your support, your encouragement, and your aroha [love] carried me through the darkness."
Hubbard's eligibility for the Olympic Games has been fiercely debated on social media, and most recently rival Anna Van Bellinghen voiced her concerns.
Much of the backlash centers around whether or not it's fair for Hubbard to compete against cisgendered women, given that she went through male puberty. This is an area of science that is still underdeveloped and inconclusive, leading to much of the debate being based on opinion over sound research.
"First off, I would like to stress that I fully support the transgender community, and that what I'm about to say doesn't come from a place of rejection of this athlete's identity," Van Bellinghen said, "However, anyone that has trained weightlifting at a high level knows this to be true in their bones: this particular situation is unfair to the sport and to the athletes."
The complexity of the issue has weighed heavily on those making the decisions, and Hubbard herself, but after much discussion within the Olympic Committee over their parameters for trans participation, Laurel Hubbard is the first openly trans athlete to qualify in Games history.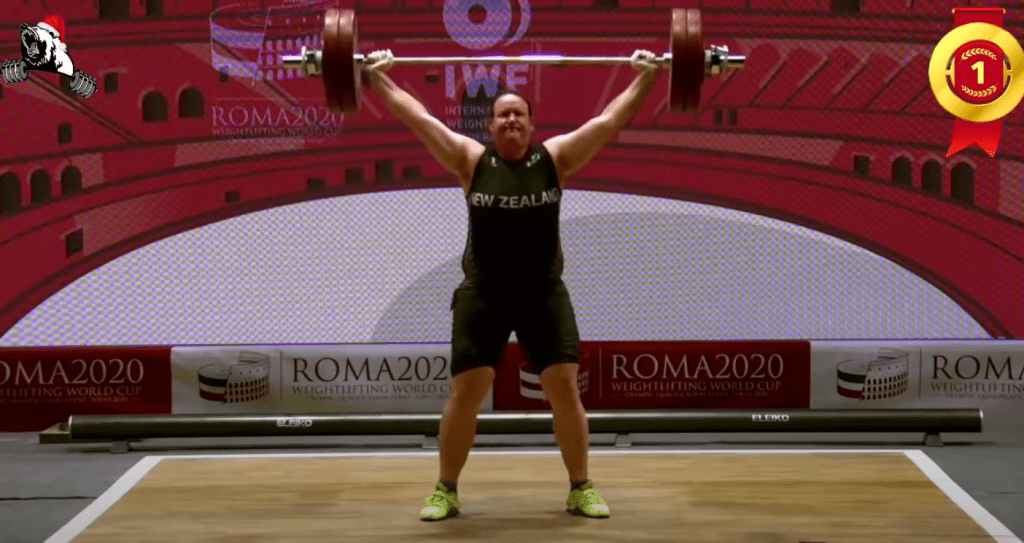 The 43-year-old athlete will join the New Zealand roster in the +87kg super heavyweight division, having adhered to every rule and regulation put forward by the International Olympic Committee (IOC) for trans athletes to compete; this includes that an athlete's testosterone level must stay below 10 nanomoles per liter. She will also be the oldest athlete competing in her category.
Hubbard transitioned when she was 35, and prior to her transition had never competed on the international stage. She gained attention after she won silver at the 2017 IWF World Championships. In 2020 she won the gold medal in the women's +87 kg event at the Roma 2020 World Cup in Rome, Italy.
Laurel Hubbard is a Step Forward for Trans Inclusion
For other trans athletes, Laurel Hubbard's acceptance signals some hope for a community fraught with discrimination and exclusion.
"The power of inclusion, especially the power of visible inclusion, can be lifesaving," said Harvard swimmer Schuyler Bailar.
"I know for me, not seeing other transgender athletes out there, especially other folks in swimming and just specifically trans people everywhere, I didn't think that I could exist, and I didn't think I could be myself in my sport. And when I felt like I couldn't be myself in my sport, I felt like I couldn't be myself anywhere."
Despite the backlash, the governing bodies of both the IOC and New Zealand Olympic Committee (NZOC) have welcomed Laurel to the Games, but respect the complexity of the issue.
"We acknowledge that gender identity in sport is a highly sensitive and complex issue," said NZOC CEO Kereyn Smith, "requiring a balance between human rights and fairness on the field of play.
"As the New Zealand Team, we have a strong culture of… inclusion and respect for all."
Read More: Chinese Swimming Star Sun Yang Banned for Doping, Will Miss 2020 Olympics