CrossFit veteran Lucas Parker is looking strong at The CrossFit® Fittest in Capetown Sanctional Event after securing victory in Event 2 in South Africa!
10 Awesome Workouts to Watch at CrossFit® Fittest in Cape Town Sanctioned Event
Event 1 – Obstacle Course
In the first event he finished in second place. Andre Houdet took first with an impressive time of 02:33.
https://www.facebook.com/fittestincapetown/videos/229778807957000/?t=3930
Event 2 – Obstacle Grip
https://www.facebook.com/fittestincapetown/videos/837592203242422/?t=1206
LEADERBOARD AFTER 2 EVENTS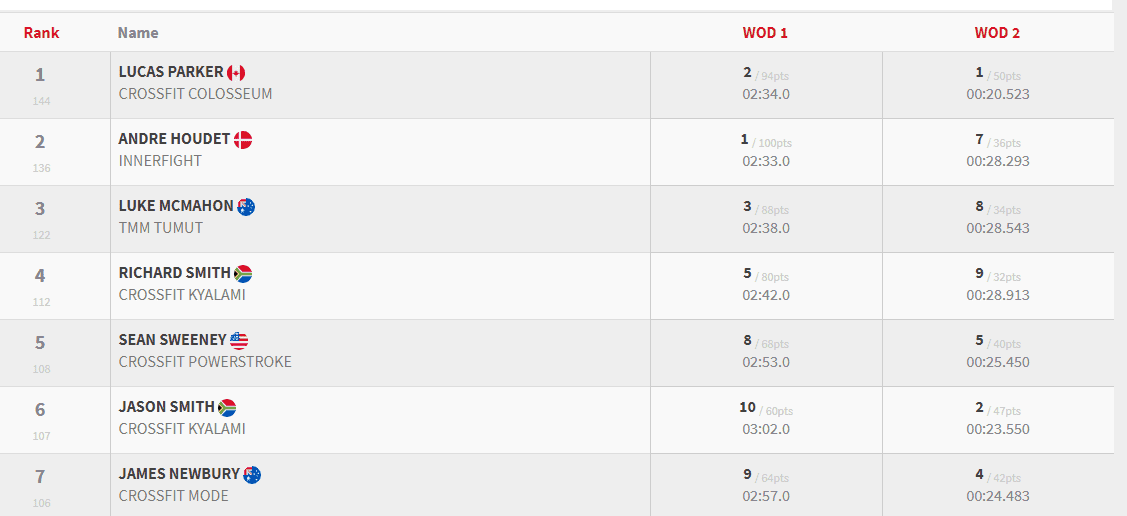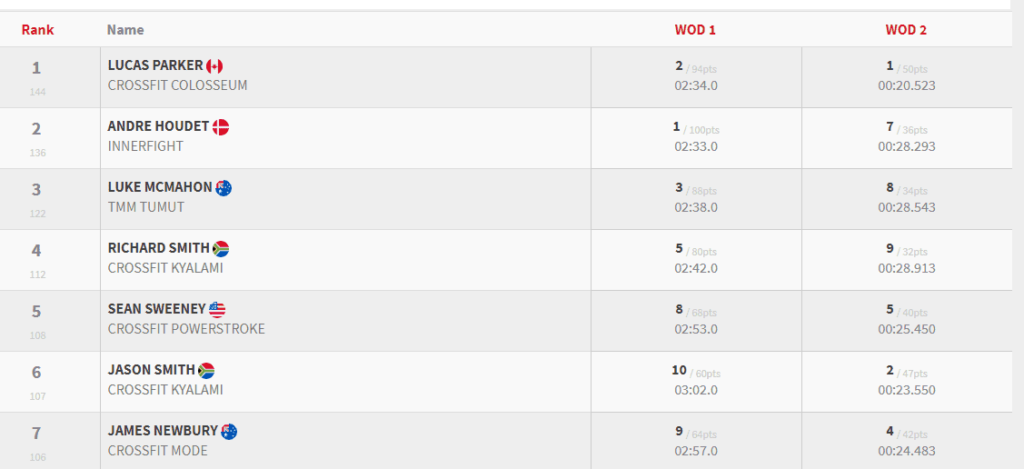 "We have proudly hosted the best athletes and teams that South Africa has had to offer, stand podium since our competition began in 2011. We now look forward to having the best in this country measure their capacity against some of the best in the world.
We believe that a fitness test must have an unknown and unknowable factor. In the past, Fittest in Cape Town has tested different outdoor venues such as beach workouts and other creative ways of testing the athletes abilities to find the truly fittest in the field each year.
With only the first place winner in each division of CrossFit Fittest in Cape Town 2019, walking away with a ticket to the CrossFit Games 2019, we know that the stakes are high and we intend to test the athletes in every single aspect of their fitness, to make sure we find the very best to represent Fittest in Cape Town at the Games!
With an estimated 450 athletes competing in CrossFit Fittest in Cape Town 2019, we can only expect the energy to be electric and cannot wait to see them all take on the Green Point Athletics Stadium by storm!"