While we won't know what the 23.1 Open workout is, CrossFit has revealed the announcement will take place in international waters. Madrid, in Spain, to be more precise. The official 2023 CrossFit season kicks off at 9 p.m. local time (CET) – Noon PT, 3 p.m. ET, 8 p.m. GMT, 7 a.m. AEDT.
At Caja Magica Stadium, some of the fittest European CrossFit athletes will take centre stage to kick off the season: Laura Horvath, Gabriela Migala, Björgvin Karl Guðmundsson and Lazar Đukić. In the stadium will also be members from Full CrossFit, CrossFit Wezone PAC, and CrossFit Coraje.
23.1 CrossFit Open Announcement Matchup
When: February 16, 2023 (Thursday)
What time: Noon PT, 3 pm ET, 8 pm GMT, 9 pm CET, 7 am AEDT
Venue: Caja Magica Stadium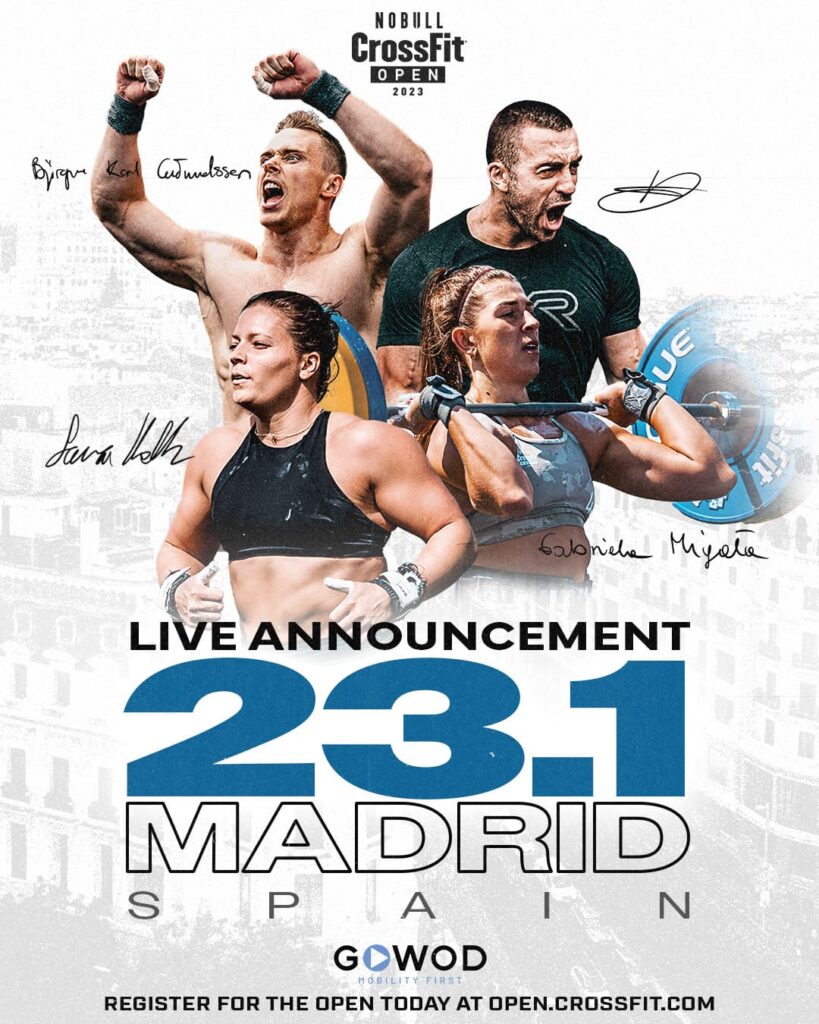 Laura Horvath vs Gabriela Migala
Hungarian Laura Horvath and Polish athlete Gabriela Migala were the only European female athletes to finish in the top 10 at the CrossFit Games last year. Horvath finished 3rd while Migala placed 8th.
The year before, Horvath came in 2nd and Migala 6th, cementing their place among the Fittest on Earth two years in a row. The Hungarian athlete also won last year's Rogue Invitational.
Björgvin Karl Guðmundsson vs Lazar Đukić
In the men's head-to-head battle, we will see the powerhouse Icelandic athlete BK Gudmundsson take on the rising star from Serbia Lazar Dukic.
As with the women's, these two athletes were the only Europeans to feature within the top 10 Fittest on Earth last year at the Games. Dukic came out in 8th and Gudmundsson finished 9th.
Dukic has been to the Games only twice. 2021 was his first take on the test where he made an impact – 9th overall and the honouring title of Rookie of the Year.
Gudmundsson has more experience in the Games than his competitor, but that doesn't mean it will be easy for the Icelandic athlete. He's taken part in the Games every year since 2014. His best placement, to date, was in 2015 and 2019 where he got the bronze medal.
Who are you cheering for? Check out the equipment list for the 2023 CrossFit Open.