Open 18.1 was harder than I expected. When I saw the workout, I felt positive because I am quite good at toes to bars. However, most of the time was spent on the rower, where I was just getting some air for my exhausted legs.
Again, the Open started with a longer, endurance workout: 18.1 was a twenty minutes AMRAP, consisting of:
8 toes-to-bars
10 dumbbell hang cleans&jerks at 50/35 lb (22.5/15 kg)
14/12 calories row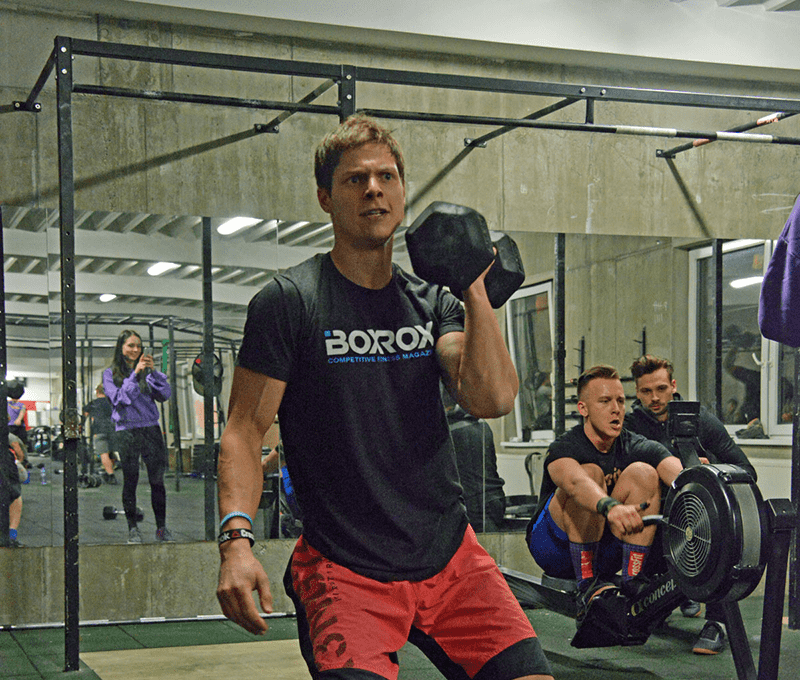 Open in Bratislava
I did 18.1 at the gym, where I usually attend CrossFit sessions, RRC CrossFit in Bratislava, Slovakia. The first registered CrossFit gym in the city was started in 2011 by two fitness enthusiasts with degrees in personal training: Dominik Hopjak and Jindro Tovaryš. In 2012 and 2013 Jindro competed at the CrossFit Games regional as the first athlete from Slovakia.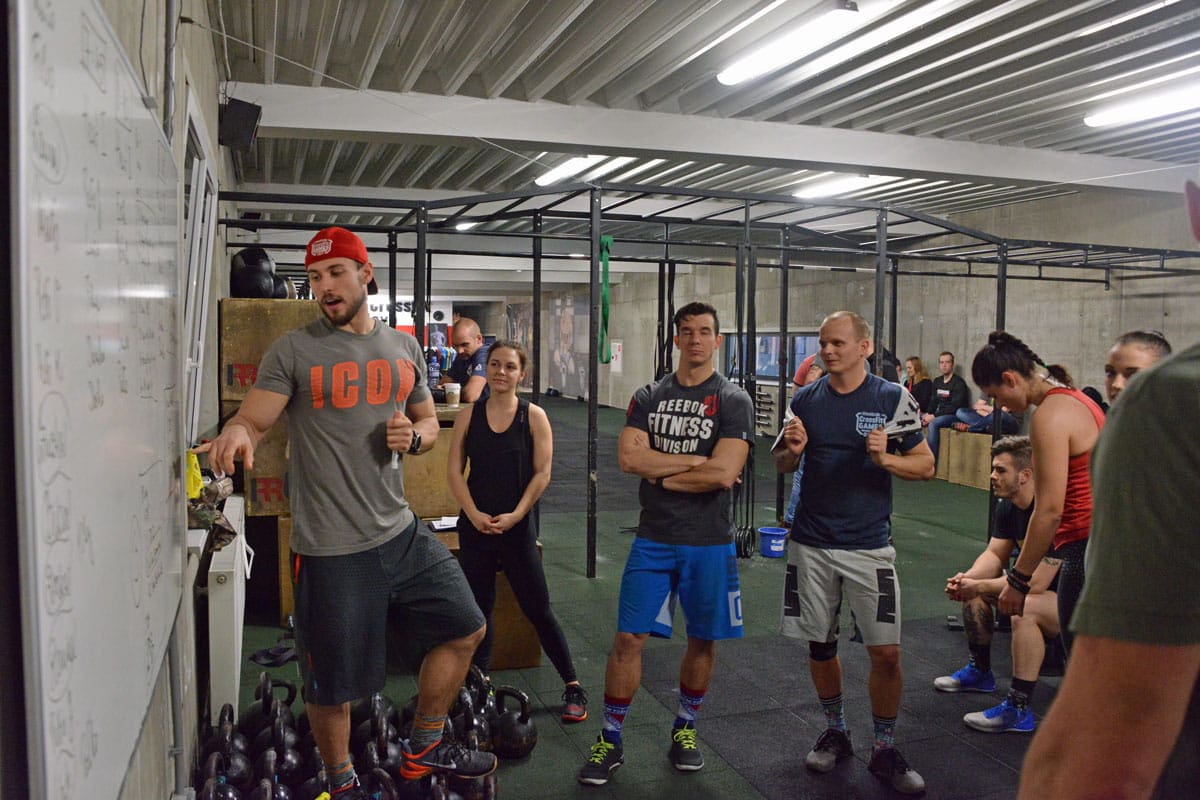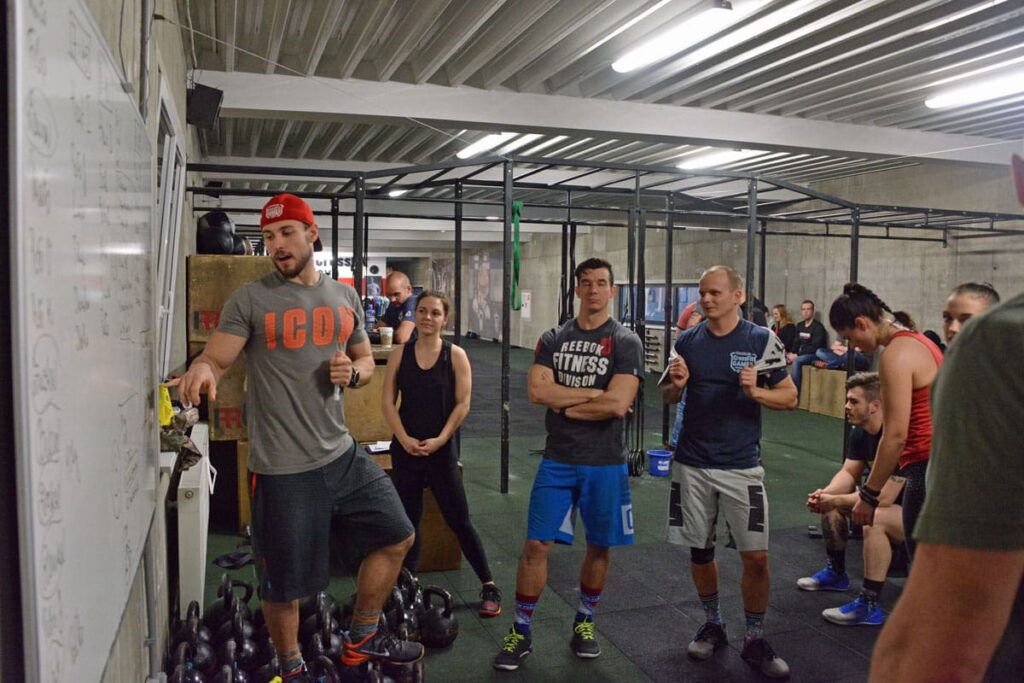 Before getting down to the work, another successful athlete on the European level, Erik Tóth, explained the most important points of the workout on the board and outlined a warmup.
An ideal warm up should get your body into "operating temperature". By completing three-four rounds of 18.1 with lower reps also helps you to determine the ideal pace. We also spent some time on the bar, to get the joints ready for toes-to-bars and practiced the technique of – for many people unusual – dumbbell hang cleans and jerks.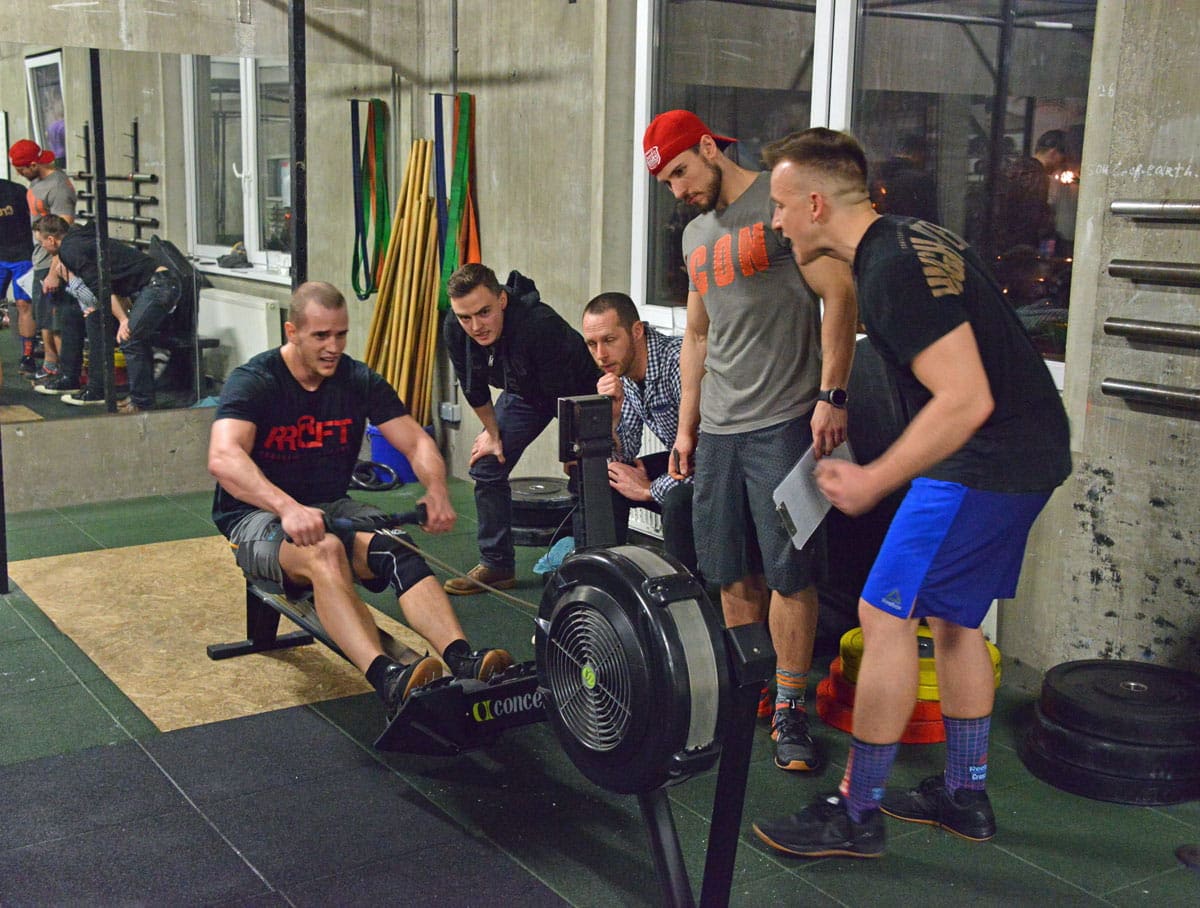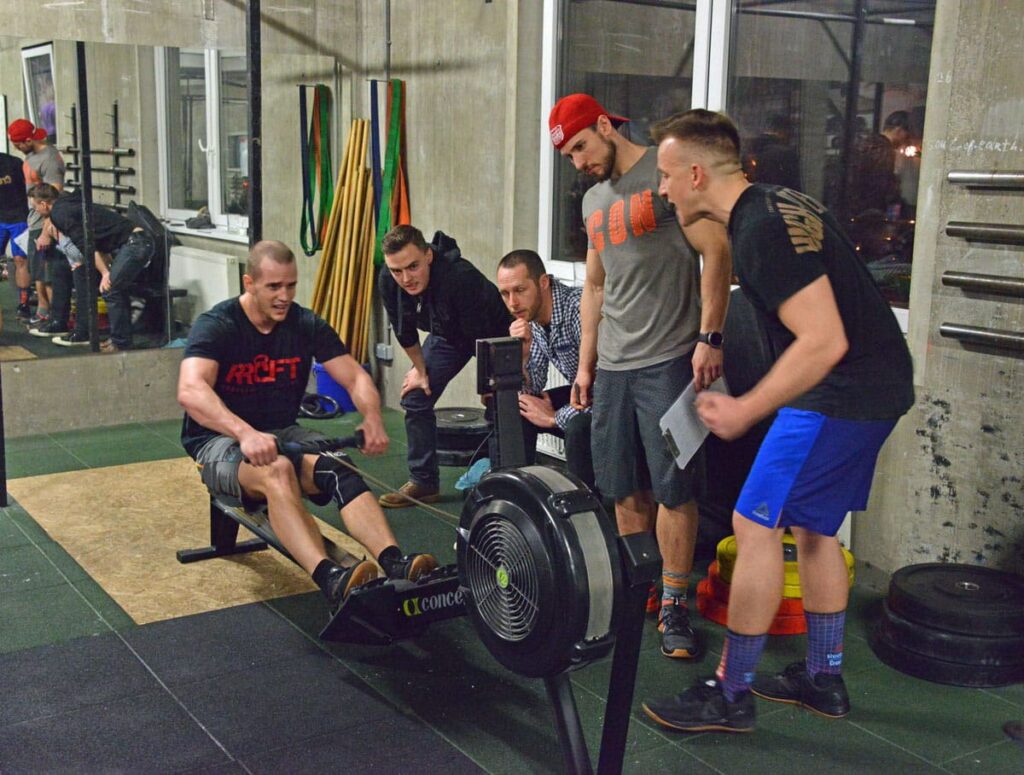 Constant movement and pacing
The character of the workout requires breathing, constant movement and watching the pace. It is better to start at lower pace and speed up in the second part. Starting too fast carries the danger of going over the lactate threshold – when the waste accumulates in the muscles faster than the blood manages to remove it. It is accompanied by pain and decrease of performance.
Especially the sequence of dumbbell C&J and rowing, both requiring thighs, was dangerous. Really, I was using the first seconds on the rower just to get some air for my legs because the 22.5 kg dumbbell was quite challenging for my 73 kg body.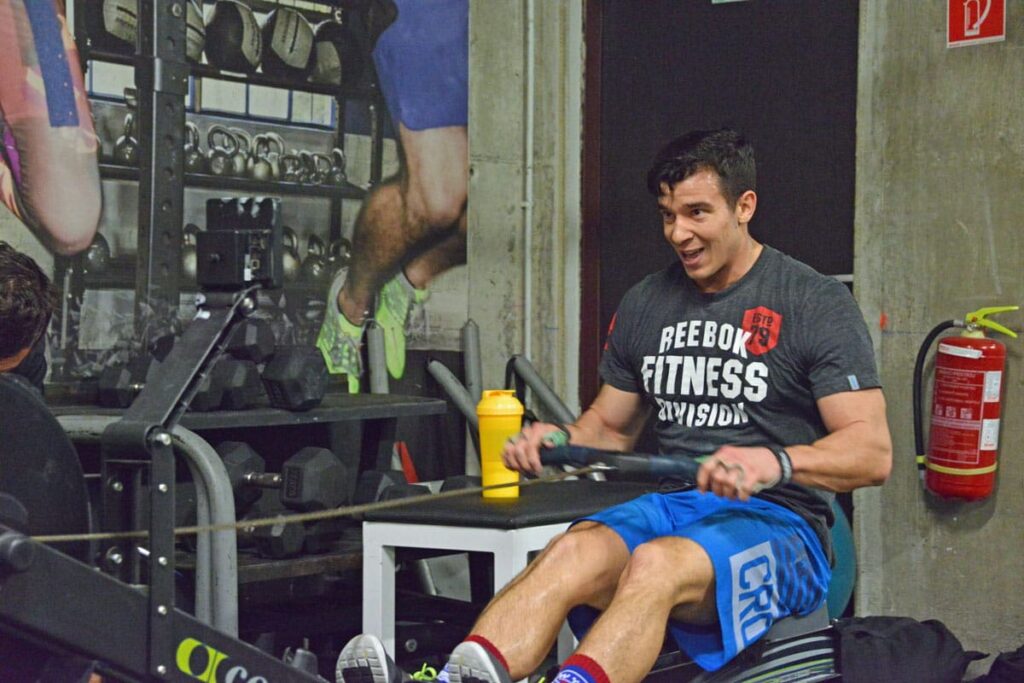 Staying in reality
I finished in the 9th round, which I cannot consider a good job. The workout was more than just toes-to-bar (where I made a few no-reps anyway). My pace was slightly challenging but bearable. I knew that I can cope with that level of discomfort for the whole 20 minutes.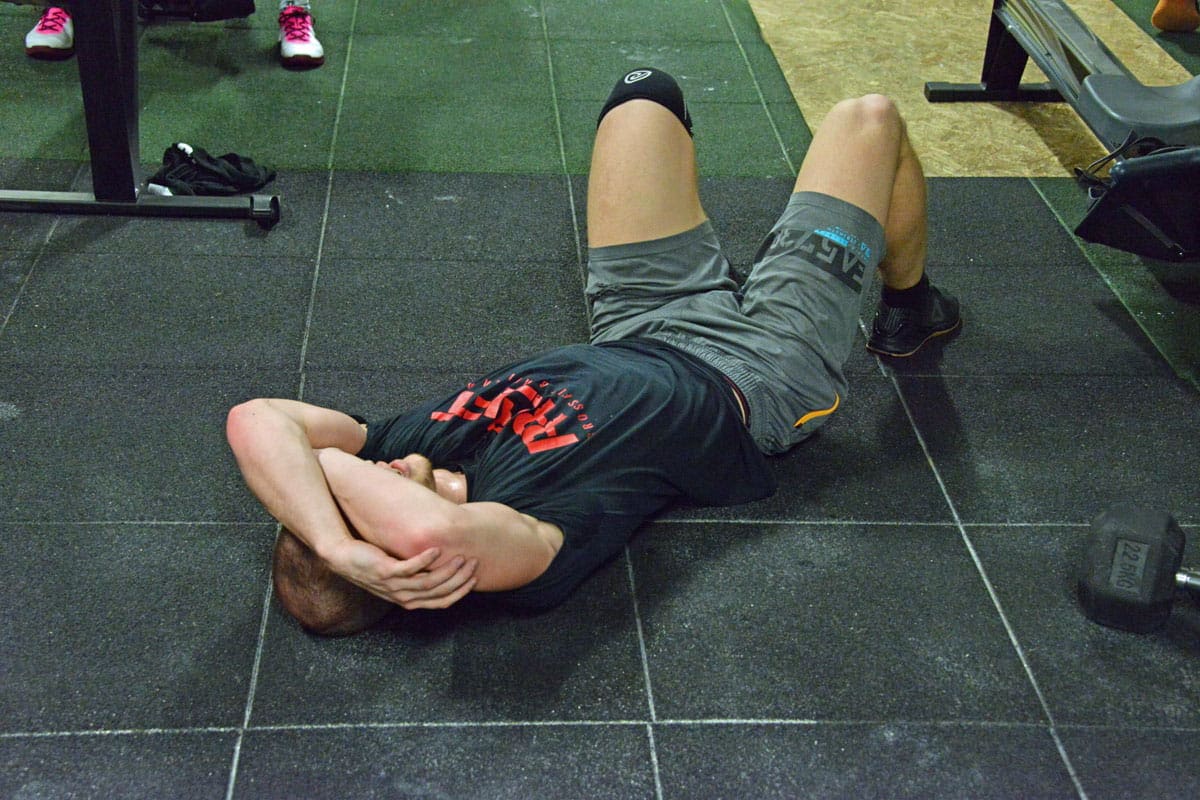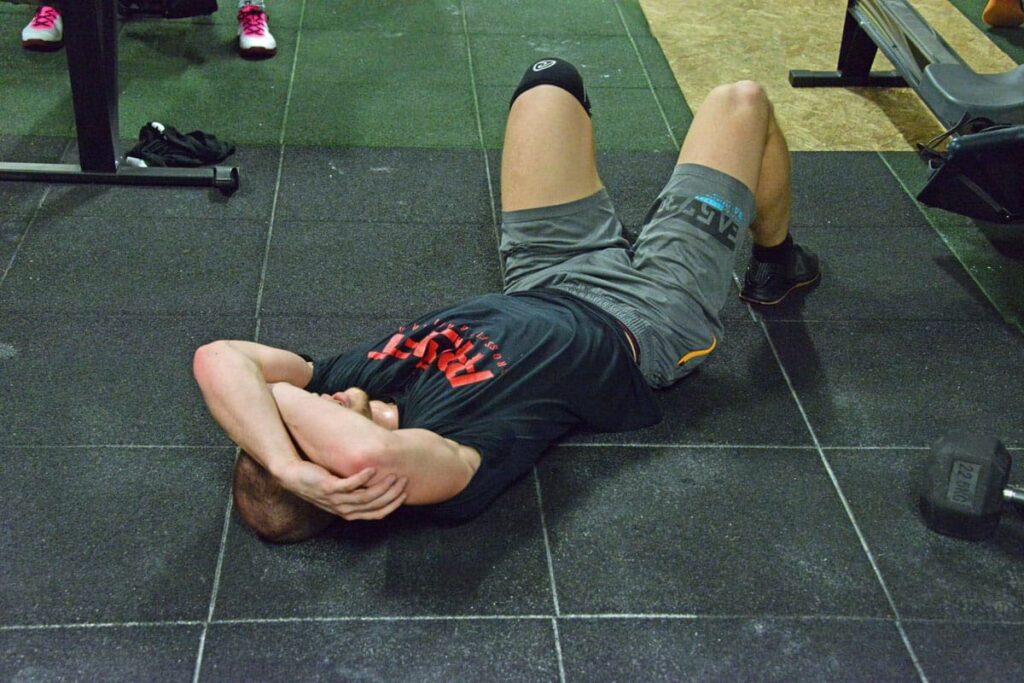 Nevertheless, I did not have the good feeling that usually arrives in the second half of long workouts. This is also part of CrossFit; reality reveals the complexity of seemingly simple things.
When I saw toes-to-bars on the paper, I got excited and probably underestimated the rest. Little disappointment gives me another lesson for life. This is one of the reasons why I attend the sessions in CrossFit Bratislava. Apart from improving my movement patterns, the coaches and workouts help me to "stay in reality".