More than 300 CrossFit affiliates worldwide have decided to cut bonds with the brand of CrossFit in the last 48 hours.
The reaction comes after the publication of an insensitive email sent to Alyssa Royse, owner of nine-year affiliate Rocket Community Fitness and inconsiderate racial remarks published on Twitter by Gregg Glassman.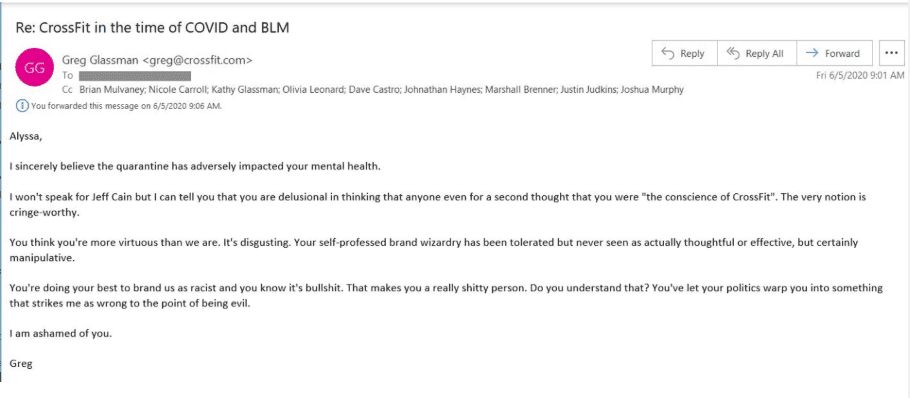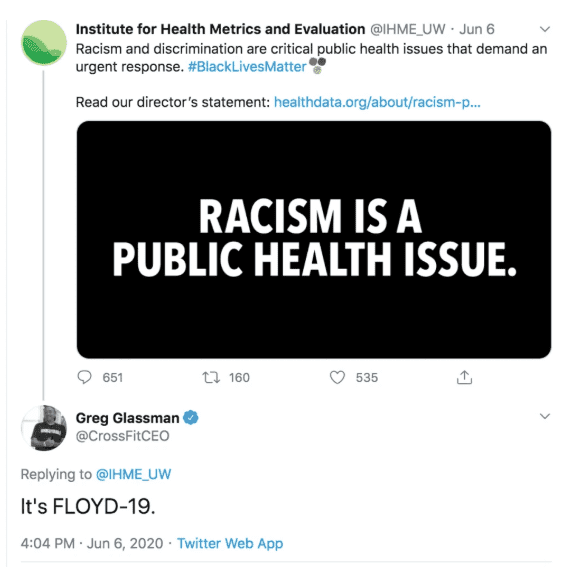 The community has shown outrage at the statements made by CrossFit's founder, and thousands of affiliates have voiced their disapproval and announced they will no longer associate with the CrossFit brand.
Among the most notable names are Community Fitness New England (formerly CrossFit New England), Invictus Fitness (formerly CrossFit Invictus) and Linchpin Athletics (CrossFit Linchpin). But lesser-known Boxes around the globe have lead the move, from Happy Hour Fitness (Happy Hour CrossFit) in the Bahamas and Rec Gym Kirrawee (CrossFit Kirrawee) in Australia, to City Road Fitness (CrossFit City Road) in England and CFP9 (CrossFit P9) in Brazil.
"We have decided that we will no longer affiliate ourselves with CrossFit as we do not want to be associated with an organization that doesn't support one of our core values – Our people, our community," former affiliate Happy Hour wrote. "What has been said by Glassman does not speak for our community and the CrossFit community that we know and value as a whole. We believe in being inclusive and making everyone feel welcomed and accepted no matter their race, gender, background, age, or sexual preference."
Here is a self-reported list of de-affiliated gyms that have taken the decision to re-brand (if you wish to edit, only add confirmed gyms).
"I think it'll help our community find places aligned with their values," said the creator of the spreadsheet.
CrossFit has also lost the support from brands that have stood by its side for years. Rogue has removed the CrossFit logo from its 2020 event and the future of their support to the CrossFit Games will depend on the direction and leadership within CrossFit HQ. Reebok has halted discussions regarding a new agreement with CrossFit after their contract end in 2020 and ROMWOD has suspended sponsorship negotiations for the 2020 season.
Top athletes in the sport including Noah Olsen and Chandler Smith have begun boycotting the 2020 CrossFit Games, demanding changes within CrossFit before they agree to participate.
Others have spoken out to condemn the comments made by Greg Glassman and reaffirm the words of one man do not speak for the CrossFit community.
Greg Glassman has since apologised for his remarks. You can read his full apology below: