TRAVIS WILLIAMS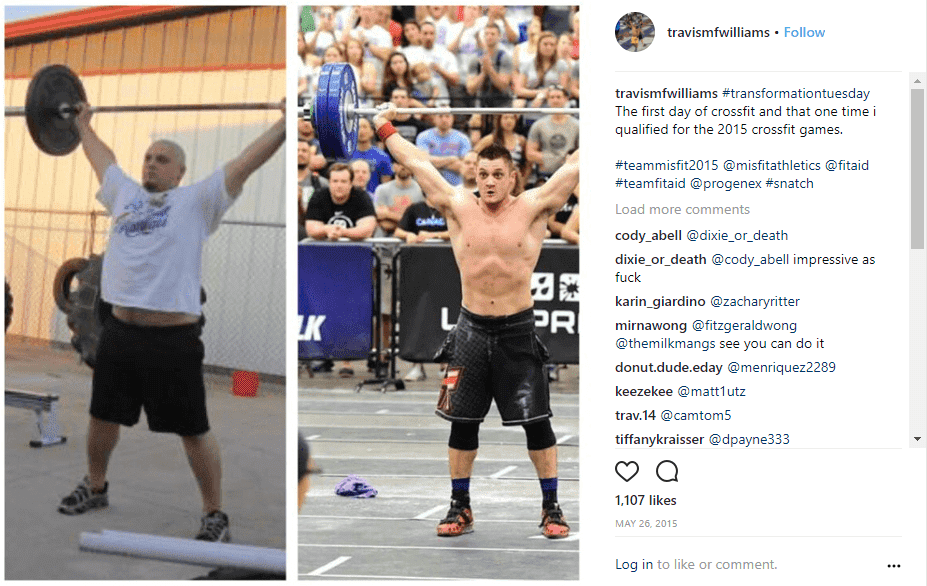 "I played baseball until my senior year in high school. In October, 2009, I was in a car accident and fractured my knee cap. I probably could have bounced back and played that season but I decided I wanted to play Yugioh instead. Between that time and September, 2011, I gained 70 lbs. I really had no idea I had gained that much until I had an ear infection and ended up on the doctor's scale the next morning.
My sister had been doing Crossfit for three months and lost about 30 lbs, so I decided the next day I should give it a shot. Starting the day I set foot in the gym, I lost about 10 lbs a month for 7 months, until I was down to 200 lbs.
I don't think I noticed my low point until Crossfit pulled me out of my funk. I had dropped out of college and was just working at an arcade, and I had picked up smoking cigarettes about a month before I started Crossfit.
If you want to get to the games or the next level — whatever that is — find someone there who knows how to do it, and do what they do. If you can figure out how to keep up with them or beat them, t you should be able to make it too."