Bjorgvin Karl Gudmundsson is an Icelandic Athlete that trains at CrossFit Hengill. He is a consistent top performer at The CrossFit Games®, finishing on the podium in third place in 2015. During that year he also won the hero workout Murph in 38:36, finishing a full minute ahead of Mat Fraser, who took second place.
Bjorgvin has won The Meridian Regionals twice, and this year produced one of the biggest comebacks of CrossFit® history by fighting his way back to The Games® after suffering an injury prior to the event.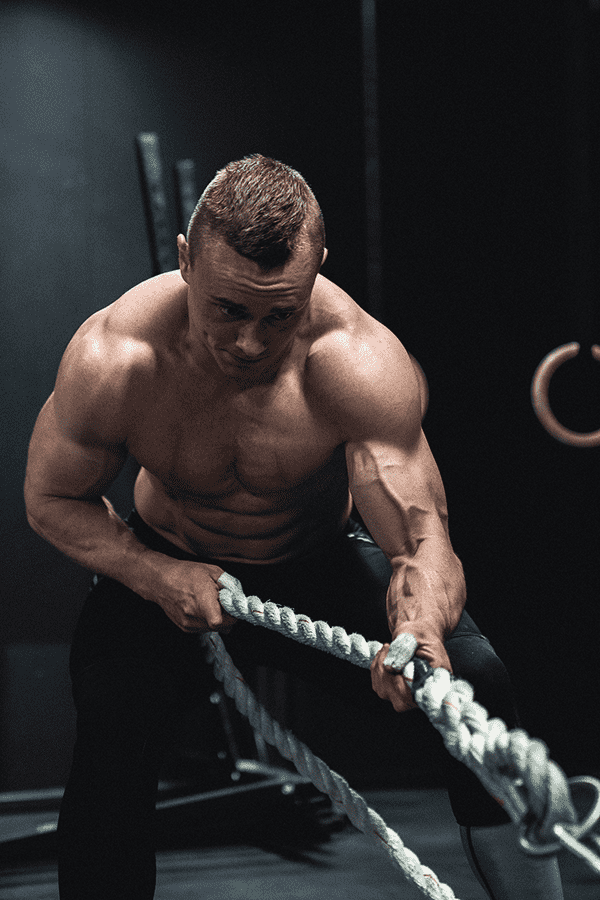 The importance of diet and working to perfect your nutrition cannot be reiterated enough. If you do not fuel your body properly then you will not perform and recover to the best of your abilities. Essentially, you are selling yourself short. Bjorgvin is well aware of the vital role of nutrition, which is why he chooses to work with RP Strength, a company that also work with many top CrossFit Games® winners such as Rich Froning and Annie Thorisdottir.
TALKING NUTRITION WITH BJORGVIN KARL GUDMUNDSSON
Bjorgvin is a former gymnast and football player, and his commitment to excellence when it comes to technique, endurance, movement and mental toughness is legendary. He underpins every performance with his personalised nutrition plan.
Hey Bjorgvin, how long have you worked with RP Strength?
I have been working with RP strength since early 2017.
How do they help you to perfect your nutrition?
We've been in great contact since the day we started working together. They basically plan when I'm supposed to eat and how much protein, carbohydrates and fat I need in each meal. No matter if it's on a regular training day, competition day or even a travel day.
How does your nutrition change during different periods of the year? Do you have phases where you will look to build more muscle for example? Or to cut weight before a major event such as the CrossFit Games®?
It doesn't change much throughout the year since I train twice a day all year around. What changes the most is how I'm training.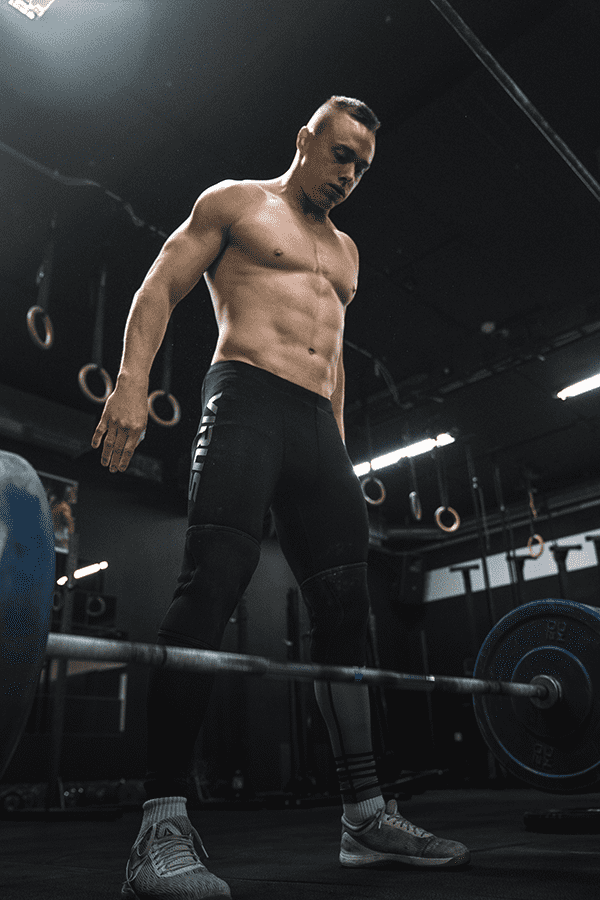 For me the most important thing is to get enough of food and in the right proportions. I never try to cut weight but with higher volume in training the weight comes down a bit.
Does your nutrition change from day to day depending on the type of training that you are doing that day (i.e. a recovery day versus a training day for example)?
Yes, the nutrition or the proportions change slightly on a recovery day versus training day.
Do you have a natural bodyweight that you feel most comfortable at when it comes to performing?
I'm usually around 84-85 kilos but before the Games® it might come down a little because of the way I'm training. I feel very good at that weight. The heaviest I've been is 86-87 kilos so I don't really feel the changes much.
On an intensive training day, how many grams of protein and carbohydrates do you have to eat?
I'm eating around 175 grams of protein, 75 grams of fat and 360 grams of carbohydrates daily.
(Editor's Note: Please be aware that these figures are rough estimations based on Bjorgvin's requirements and training history. Simply emulating them will not work in exactly the same way for your body)
How does your nutrition change during an important competition?
It can be hard sometimes to get solid food down during competition day so after the day I try to make that up by eating a lot of food. If I can't eat more I try to drink to get more calories in.
What has your recent experience at The Europe Regionals given you that you will be able to apply to The CrossFit Games® this summer?
I really had to fight for my spot this year because of a little injury I got 10 days before. I think I showed myself what I'm capable of by still qualifying so it just gave me a lot of confidence.
I did not show my best at this years Regionals, but I'll show that at the Crossfit Games® this year.
As one of the world's best CrossFit® athletes, do you think it is better to be as lean as possible for a competition (and so be lighter for gymnastic movements) or maintain some extra bulk to help with strength work?
You need to find that balance in yourself. I don't think there is a one right way.
For me to try to be lean or try to be a little heavier is not the way to go. I'm really stable throughout the year and I wouldn't want to cut weight or gain weight before the Games. It's more about how things have been leading up to the games. How good I'm feeling with the preparation and so on. And we try to make the prep as good as we can by going out to the states 4 weeks before the competition to get used to the heat and get great training in.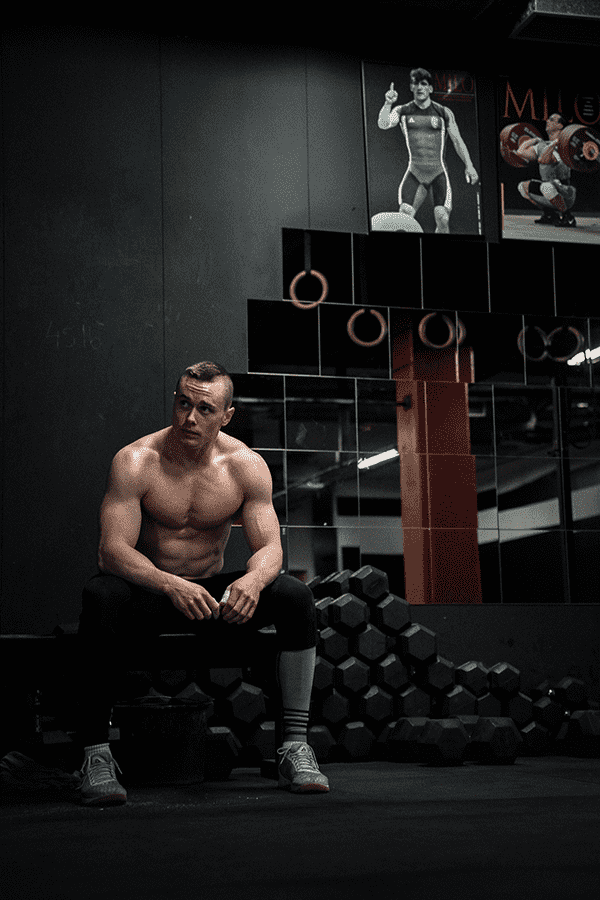 Why should Athletes that want to become more competitive work with RP Strength?
Well nutrition is KING so it all holds hands. Good nutrition leads to better sleep, training and just better health in general so taking care of that is a no brainer for me at least.
Thanks Bjorgvin and best of luck this year!
WHY A PERSONALISED NUTRITION PLAN IS SO IMPORTANT
As Bjorgvin clearly explains, it is vital to know exactly what you need to be eating in order to support your goals and perfect your nutrition.
Often it can be difficult to figure that out exactly. And there are many questions that need to be answered, such as the following for example:
How should carbohydrate intake change on a rest day versus a training day?
Do you need to eat differently to recover from a strength session or endurance work?
What should you eat on competition day?
How do I cut fat but not negatively impact my performance?
What should I eat to build muscle?
What is my optimal weight as a Crossfitter?
You may be able to add of few of your own to that list.
PERFECT YOUR NUTRITION – BUILT TO HELP YOU REACH YOUR GOALS
RP Strength offer individualised nutrition coaching and personalised templates designed exclusively for you and your exact goals. They take into account height, weight, gender and age.
These templates include phases that adjust the precise amounts of macronutrients you will need, based on how your body is changing at that particular time. This is determined in relation to your goals, whether that is to loose weight, gain muscle etc. In alignment with your goal, you will be given a rate that allows you determine whether you are on track or not, and help to perfect your nutrition.
BUILT IN TRANSITION PERIODS
The Renaissance Periodization Templates are designed with in built transition periods to help you perfect your nutrition. These are created to help ease you into a new way of eating, and avoid any sudden shock to the system. Quality is the result of intelligent effort, and your nutrition must be understood in the same way. Smaller incremental changes will allow you to transfer through different phases for a predetermined period of time, thus building muscle, loosing fat, improving performance and achieving your goal.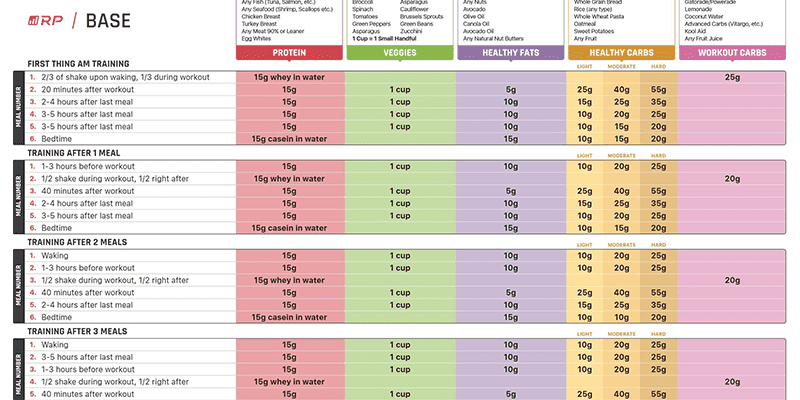 Once you have achieved your desired results, you then adapt to the new base template that will help you to maintain your newly achieved weight.
The templates allow you to:
Establish and maintain consistency and healthy, long-term habits
Pick the foods you like from a pre-approved list of options
Change your nutrition at a rate that suits you
Achieve your exact goal whether you are a total beginner or an experienced athlete
For example, if you are a CrossFit® athlete looking to build muscle because you are not as strong as you would like to be, but you also need to maintain consistently high-performance levels, then the calorie balance and macronutrient ratio will be carefully calculated to ensure that your body is fed with enough protein, whilst also maintaining a high enough level of fats and carbohydrates to fuel performance.
Perfect your nutrition – The formation of positive eating habits, of building an understanding of the right food choices, of establishing the 80% combination of the correct caloric intake and macro nutrient ratio are all programmed into the template itself in order to ensure a positive routine and the achievement of your respective goal.
Renaissance Periodization work with athletes and individuals of all ability levels, backgrounds and sports and help them achieve their own personal goals. They offer introductory level ebooks, nutrition templates and a premium one to one coaching service, depending on your exact requirements. Be like Bjorgvin and realise your full athletic potential.
Optimise your nutrition