Dave Castro, in his typical style, recently posted an esoteric photo on Instagram as a clue for CrossFit Open Workout 17.2.
It's a fun (but normally futile) task to try and crack these clues and predict each workout, so we compiled some of the most sensible, silly and hilarious posts from Crossfitters that made us laugh and think. Have a look through, see what YOU think and you never know, you might find some useful advice that could help you out over the next few days. Let us know your prediction in the comments section below.
THIS ONE SEEMS WISE…

THE LENGTH IS HARD TO PREDICT, BUT THE REST IS ABOUT RIGHT

THIS MAKES SENSE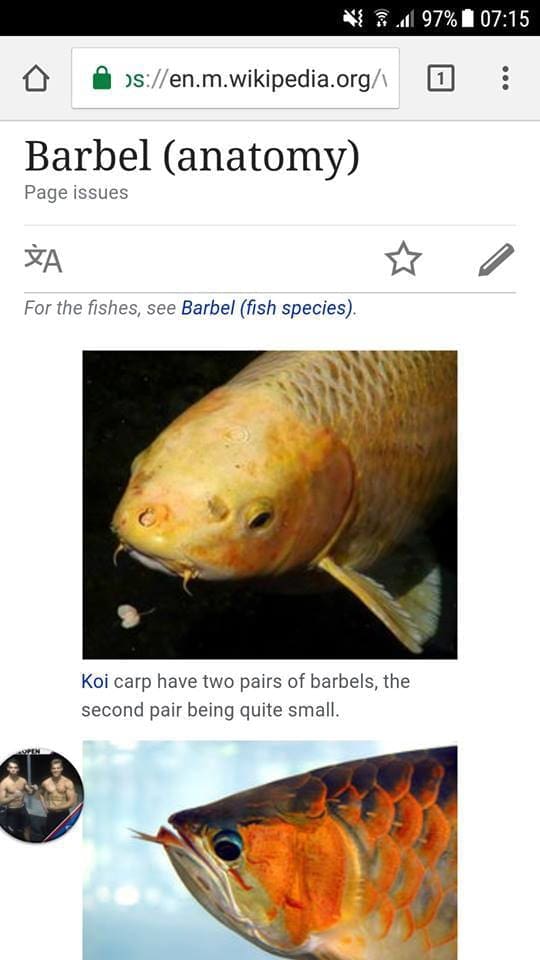 CAN'T BEAT A GOOD QUALITY BAD PUN

GET THE T SHIRT NOW!

CREATIVE AND MELODRAMATIC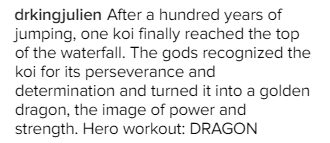 LOVELY MENTAL IMAGE 🙂

LOVE THIS ONE!

CROSSFIT OPEN WORKOUT 17.2 PREDICTIONS

BOXROX PREDICTION FOR CROSSFIT OPEN WORKOUT 17.2
My colleague Clemens from BOXROX has made his own prediction for CrossFit Open Workout 17.2:
When I saw Dave's hint on the 17.2 workout I instantly thought: water? That must mean rowing! After reading all the comments on BOXROX and elsewhere, I also learned that the fish Castro posted have "barbels", small sensory organs near their mouth. Knowing that CrossFit also like to re-do workouts from previous Opens, my bet for 17.2 is:
15.5
For Time (no time cap):
27 Calorie Row
27 Thrusters (95lbs/65lbs)
21 Calorie Row
21 Thrusters (95lbs/65lbs)
15 Calorie Row
15 Thrusters (95lbs/65lbs)
9 Calorie Row
9 Thrusters (95lbs/65lbs)
THE STORY BEHIND JOSH BRIDGES' T "DAVE CASTRO IS A PRICK" SHIRT
The following text is from Josh Bridges explaining the interesting story behind the T-Shirt.
This shirt is not a jab at Dave…Dave is friend and we asked his permission before we made this shirt. So here is the back story of it…. Dave Castro was one of my instructors in my journey to become a SEAL. During his time as an instructor he was known to crush your soul in many ways. One was when he lead us on ruck runs through the mountains, which seemed to feel like 3 hours. He was also a phenomenal shooting instructor that was a great teacher, but didn't let us take short cuts.. so he would keep us there late on Fridays doing reloading drills for hours to get his point across. At the time you hate him for things like this but in the end those are the instructors you learned the most from and appreciated for the work ethic he taught you. A student decided at the time to make a bumper sticker showing his appreciation to Dave and post it in a lot of different places around our training facilities. We have replicated it and decided to share it with everyone in the community. We hope you enjoy it and appreciate what Dave does as much as we do. Also a portion of the proceeds will be going to a charity of Dave's Choice.
Check out more information about the CrossFit Open Workouts:
The Crossfitter's Guide to Nutrition During the CrossFit Open
CROSSFIT NEWS – Marcus Filly Withdraws from CrossFit Open 2017