4. FEELING BIG AROUND GIRLS WHO DON'T LIFT
Simply explained body image sums up the feelings we have about our own bodies and our sexual attractiveness. We could say current physical ideals are getting better, but in general everyone still assumes that women should act and look small.
'I am a little bit annoyed with headlines "Crossfit won't make you bulky". Why does it matter anyway?'
We do look stronger and yeah, also bigger than women in general. But the thought of "feeling big" is more in our heads and perception itself. You can't really choose how you feel, but you can make a choice every day how you'll act around those feelings.
3. DEVELOPING BIG, VISIBLE TRAPS AND QUADS
Lots of pulling, pushing and lifting in general changes our bodies: lower fat percentage, more muscle mass, slimmer waist and pretty noticeable, bigger quads and visible traps. Truth is, your body was destined to move and be active: not just to move but also lift and carry things. Don't fight the changes which occur naturally. Your quads and traps might look a bit scary to other people, but they are a great sign of power to all us who lift. The only thing that's really challenging here is finding the perfectly fitting jeans!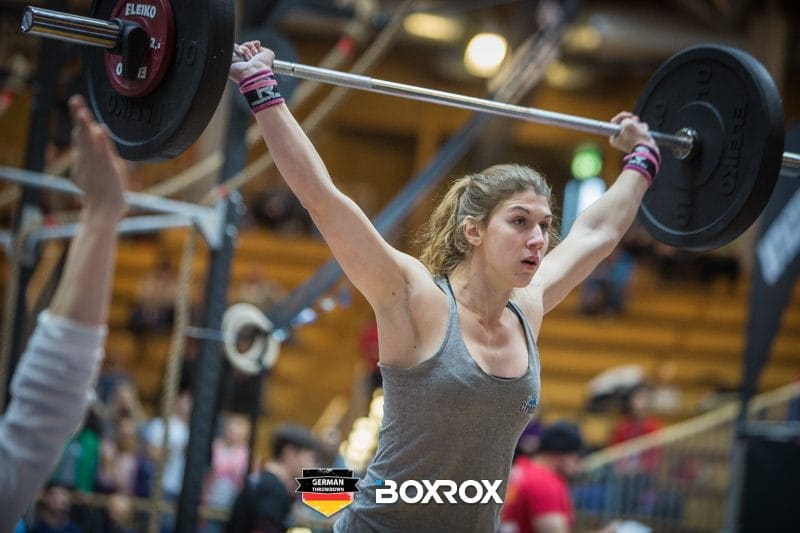 Image Sources
Female-Crossfitter-resting-after-Workout: MC
Katrin: WODSHOTS