7. Quick Workout Ellen
3 Rounds for Time:
20 Burpees

21 Alternating Dumbbell Snatches (50/35 lb)

12 Dumbbell Thrusters (2×50/35 lb)
You'll need a set of dumbbells for this workout. With a running clock, as fast as possible complete the prescribed work in the order written for 3 rounds.
Score is the time on the clock when the last round of the Dumbbell Thrusters is completed.
Scaling Options
Reduce the reps and/or load to complete this workout in 12-15 minutes. Each set of Snatches and Thrusters should be completed in only 1-2 sets with minimal rest in between.
Read more: Minimal Equipment Training: How to Maximise Training with a Single Kettlebell or Dumbbell
8. Quickie WOD #5
3 Rounds of:
1 min Push-Ups

1 min Air Squats

1 min Butterfly Pull-Ups

1 min Toes-to-bars

1 min Box Jumps (Men: 24″ / Women: 20″ / Beginner: 12″)
1 min Rest.
Perform 3 rounds, resting for one minute between each round.
Each round is 5 minutes moving from one movement for a minute immediately to the next.
Exercises can be substituted for easier variants depending on fitness:
Butterfly Pull-ups = Kipping Pull-ups / Banded Pull-ups / Ring Rows
Toes-to-bar = Knees-to-elbow / Kipping / Hang on the bar for 1 second per rep / V sit-ups
Box Jumps = Tuck Jumps
There is no rest during a round, so you need to choose if you are going to work till the end of the minute or have more time to get ready for the next movement.
Workout by Quickie WOD.
9. Outside the Box #3
AMRAP in 20 minutes:
200 meter Run
30 Double-Unders
20 Air Squats
10 Burpee Tuck Jumps
On a 20-minute clock, perform as many rounds and repetitions as possible (AMRAP) of the prescribed work in the order written.
Score is the total number of rounds and repetitions completed before the 20-minute clock stops.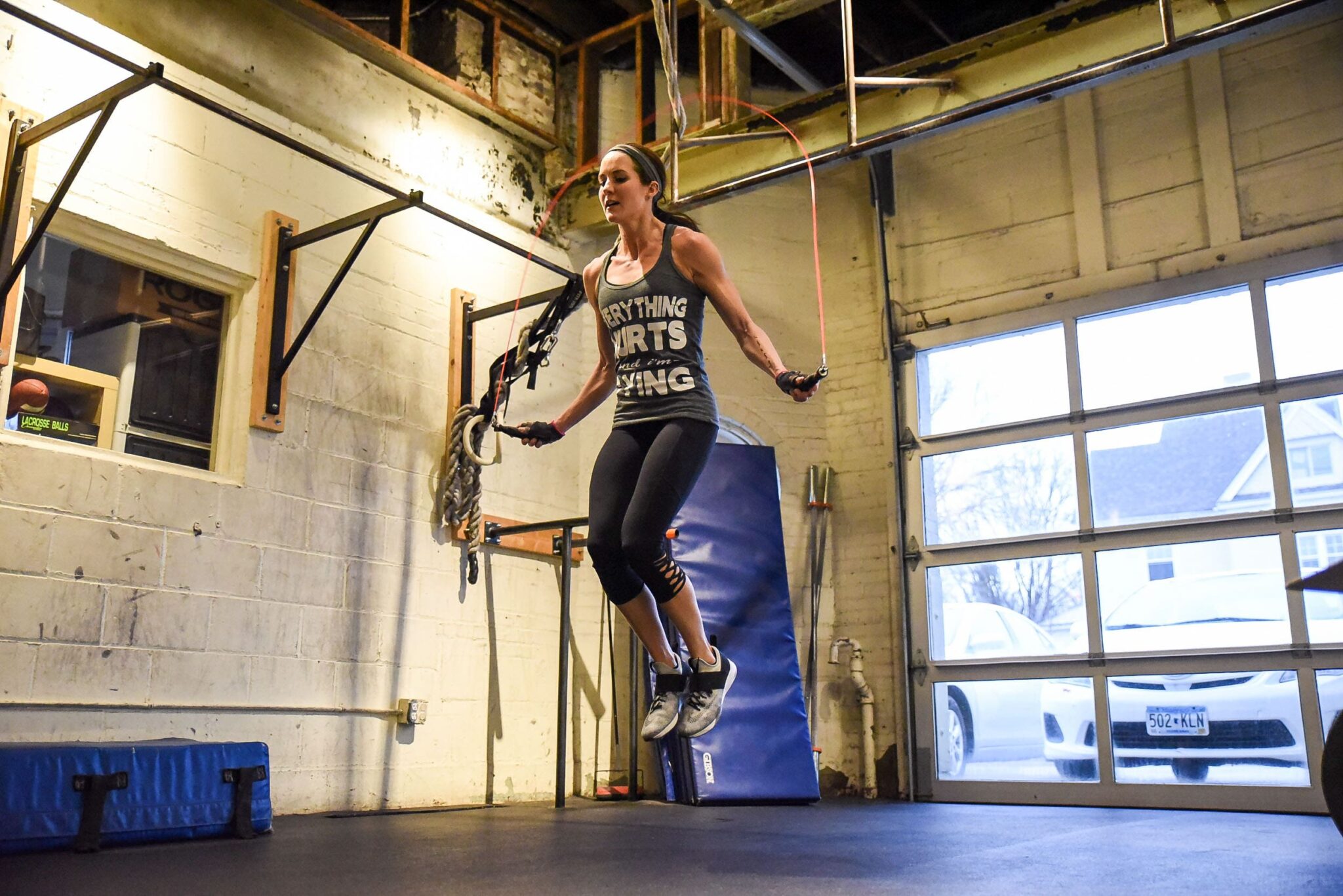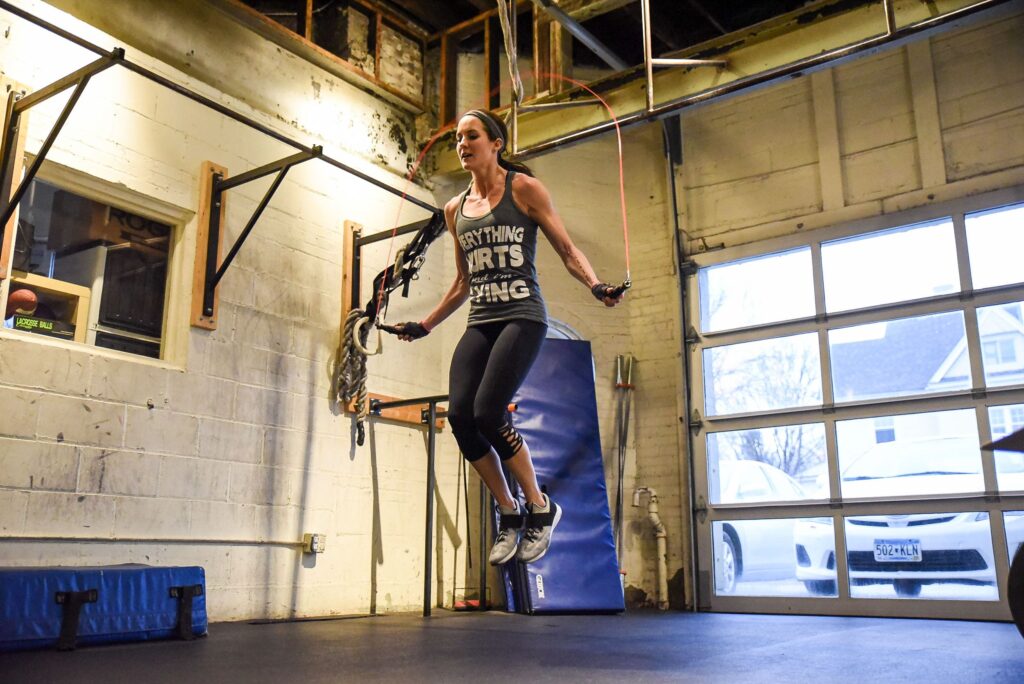 Read more: 8 Intense Minimal or Equipment-Free Arm Workouts to Try at Home