Owners of the Box: Ulrike & Joel
Hey, so what makes you get up each morning and run the Box?
I know what it means to work in a 9 to 5, doing something actual meaningless the whole day only because someone higher in the hierarchy told you so. Running a box doesn't only give me the opportunity to do what gives me the most pleasure, but also, I see that what I do matters to other people's life.
In addition, running a box in Singapore is a special project that gives us the opportunity to create something unique in Asia.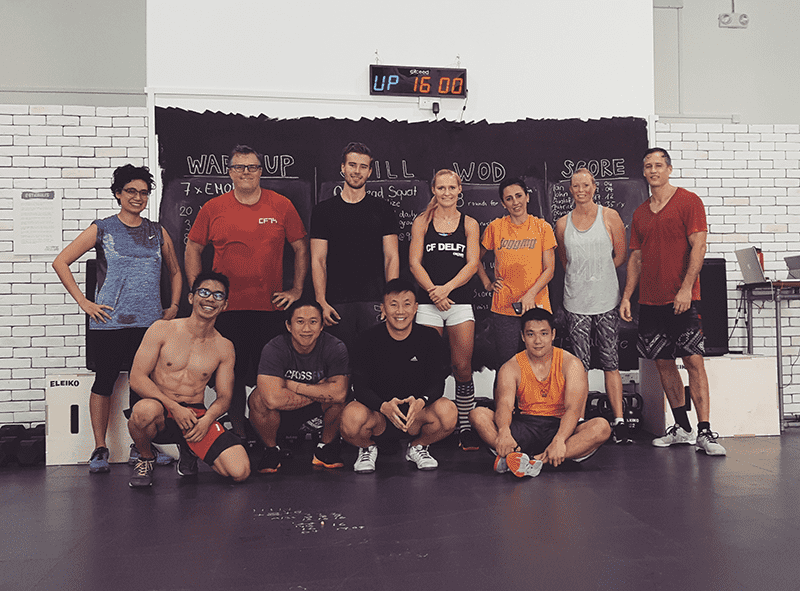 What's a typical day for you?
My boyfriend, who is my business partner at the same time, and I get up early, taking our time for breakfast and coffee. Then, we drive to our box and teach the morning class. The rest of the morning is reserved for our own training.
At lunch time, we do the administrative stuff, answering mails, meeting business partners and so on. Afterwards we complete our second training session. In the evening, we are busy with coaching the late classes. Every day we squeeze in some time to vacuum clean and mop the whole workout area and clean the sanitation. A clean environment is, in our opinion, an expression of the respect you should give to your members.
Every day is pretty much the same. On Sunday, when we are closed to public, we still make our way to the box and catch up with tasks from the week. Especially the programming gets mostly done on that day.
What has been the hardest challenge to overcome whilst setting up and opening your Box?
Where shall I start first? J Opening a business is never easy and the whole process full of unexpected obstacles. If I had to name the toughest challenge, I would say finding a facility that meets all our requirements was really nerve wrecking. But nothing in life that's worth it comes easy, right?
What piece of advice would you offer anyone else looking to open a Box of their own?
First of all: Be prepared for surprises, especially in a financial manner.
Second, don't have the ambition to go all the way alone. Talk to people who have gone through the same and get as much support as available.
And don't save money on (online) marketing. It is not as easy as you might think to get your name out there – you are not the only one who wants to be high in the Google results or Facebook newsfeed.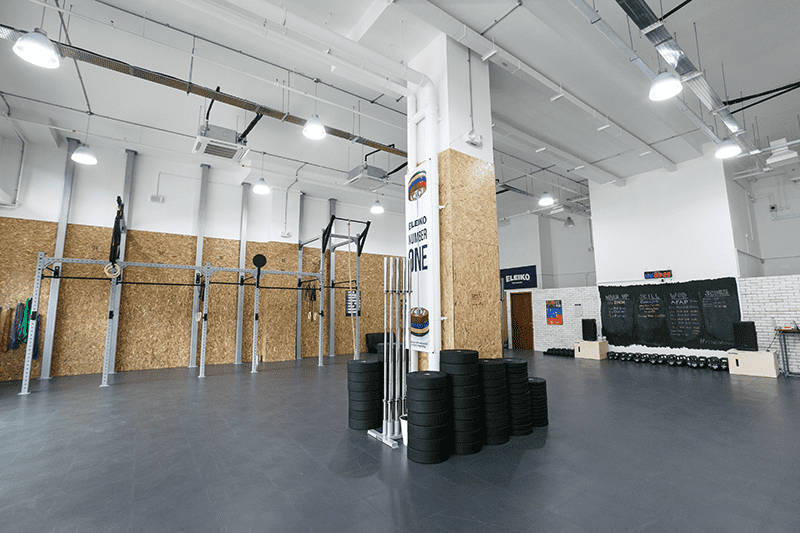 Do you hold competitions, how do you keep them unique and exciting?
Since we have just opened, we didn't hold competitions yet. But it is definitely in the loop!
How do you cater to the individual needs and goals of your members?
If you seriously want to be a competitive athlete and willing to work 110% hard for it, we provide you the equipment, space, opening hours and all the support we can possibly give.
If you are a fulltime worker, a mom, a senior, a triathlete who only wants to support his main sport or whatever kind of human, we offer a professional and friendly environment where you can simply have the best hour of your day.
How would you describe the Singapore CrossFit scene?
Like the city state itself: Diverse, innovative, constantly growing and full of hard working people.
Describe your members in 3 words:
Dedicated
Motivated
Cheerful
How did you get into CrossFit in the first place?
A friend sent me a link to a Youtube video that totally got me. But back then, in 2012, CrossFit was technically non-existent in Germany. During an internship in New York I could finally join a box and never looked back since.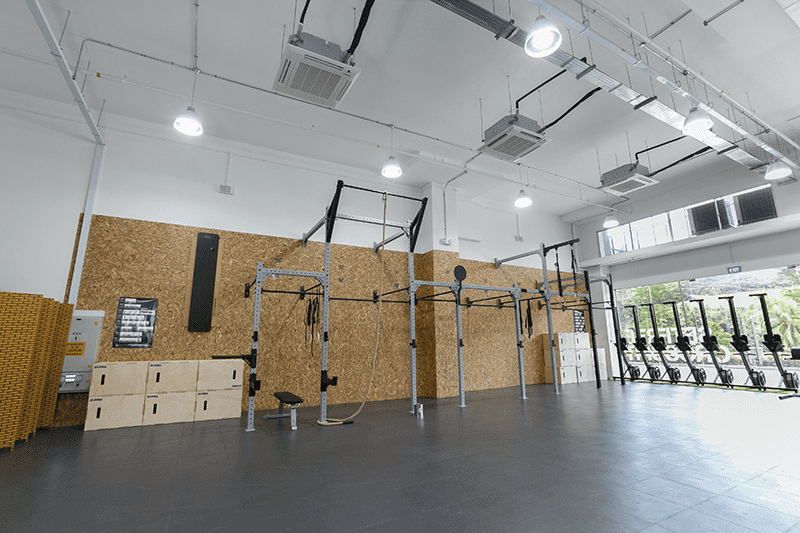 Favourite WOD?
Everything that is long, preferable with kettlebells, wallballs, running, double unders and/or bodyweight movements I like.
What are your plans for the next year and beyond?
In 2017, we are looking to gain more members and grow a great community at Set Free CrossFit. Also, we try to get as much as possible out of our partnership with Eleiko. We have some Asia wide events in mind … but don't want to reveal too much yet.
For our own training, our medium-term goal is to become Singapore's fittest couple.
Set Free CrossFit Training Tips
Can you give us 3 tips on how to avoid injuries in CrossFit?
Evaluate where your mobility issues lie exactly and get yourself an individual mobility routine.
Do accessory work for muscle groups that are more or less left out in the usual CrossFit training – e.g. your mid and lower traps.
A simple one: Don't train when you're fatigued. Dare to take that rest day.
What piece of advice would you offer to CrossFit beginners?
Enjoy the journey, be excited to learn new things. Do not overestimate what you can achieve within a month, but don't underestimate what's possible within a year. The rest of my beginner tips I have written down in detail before, and you can check them out in my article:
7 Things I wish I knew before I started Crossfit Training