WALL BALL TECHNIQUE TIPS – CONTROL YOUR SQUAT DROP
It is vital that you generate enough energy to propel the ball upwards with force and accuracy when doing wall balls. Performing the squat properly is essential to making this happen.
Coming down in a controlled manner, with flat heels and proper form, will give you more power to explode out of your next squat.
HAND PLACEMENT MATTERS
Having your hands sandwiching the ball and your elbows out will reduce the efficiency of your throw. Instead, catch the ball with your hands underneath the ball and high elbows in front of you. This will give you more power and to press overhead and get that ball on target.
Keep the ball as close to your body as possible during the entire movement. The further away from your body it is, the heavier it will seem as the resistance arm becomes longer.
MEASURE YOUR DISTANCE CORRECTLY
Standing too far away from the wall means you will need more energy to throw the ball to the target. You'll be forced to throw the ball too far forward and give yourself a big amount of unnecessary extra work.
Stand too close and it won't touch the wall and probably fall on your face as you don't have enough space to catch it.
This will take away from the strain on your shoulders.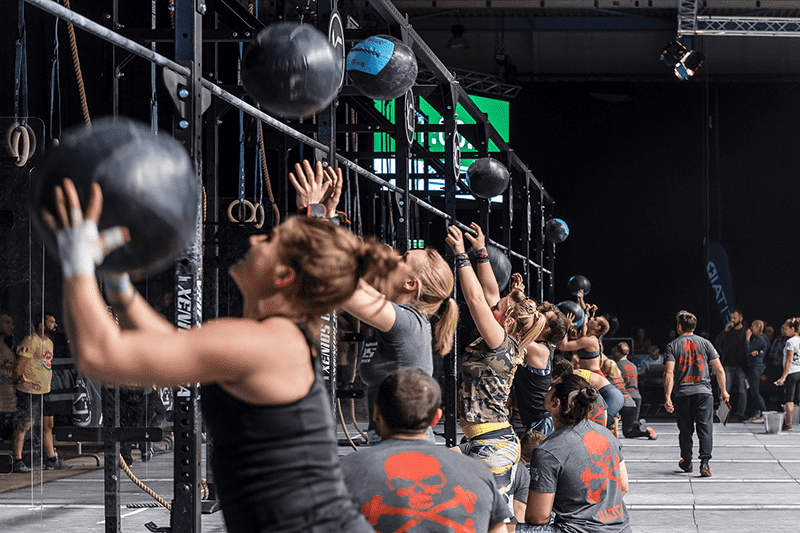 Wall Ball Abs Workouts to Burn Fat and Improve your Core Strength