Sara Sigmundsdottir is out. She went into the third day of competition in 20th place and needed to perform well in the Sprint Event in order to secure any kind of chance to progress to the final 10. She didn't make it past the first heat.
The sprint event cut the remaining field of athletes in half, from 20 to 10.
The following athletes are now out.
Sara Sigmundsdottir, Annie Thorisdottir, Sam Briggs, Brooke Wells Laura Horvath are all out.
SPRINT EVENT
The sprint event worked in stages, with athletes progressing through the heats to the final.
Semi Final 1
Holte
Helgadottir
Toomey
Prevost
Brandon
Semi Final 2
Greene
Adams
Davidsdottir
Shadburne
Horvath
Final
Holte
Prevost
Toomey
Helgadottir
Greene
Kristin Holte won the event, narrowing the gap between her and Tia-Clair Toomey.
This is what the Final Leaderboard now looks like going into the rest of the weekend.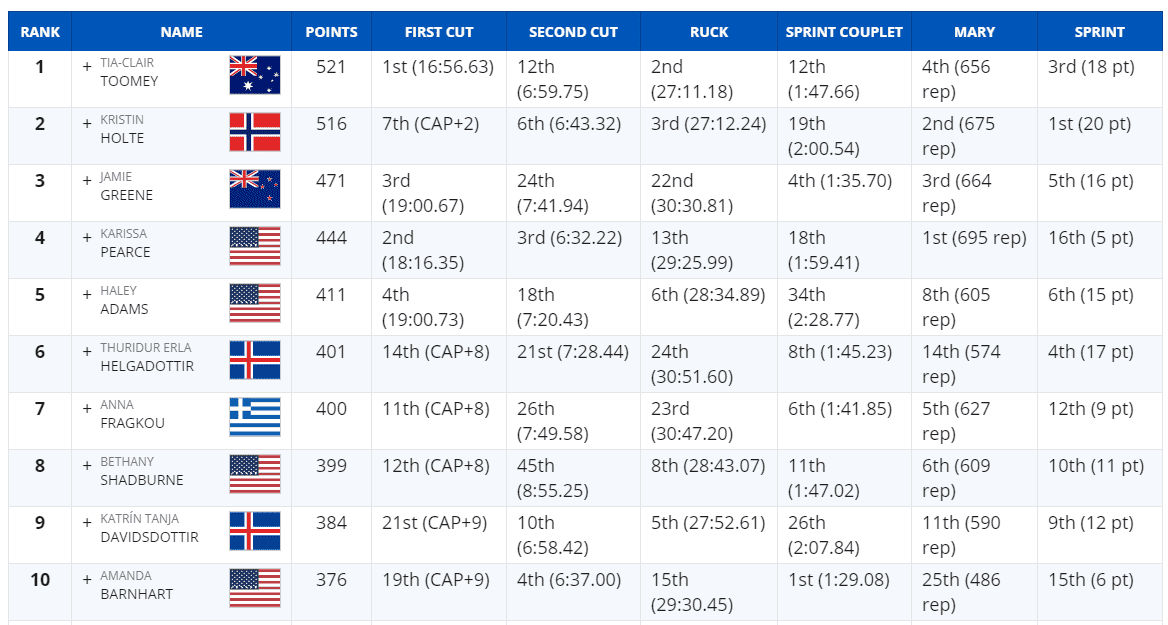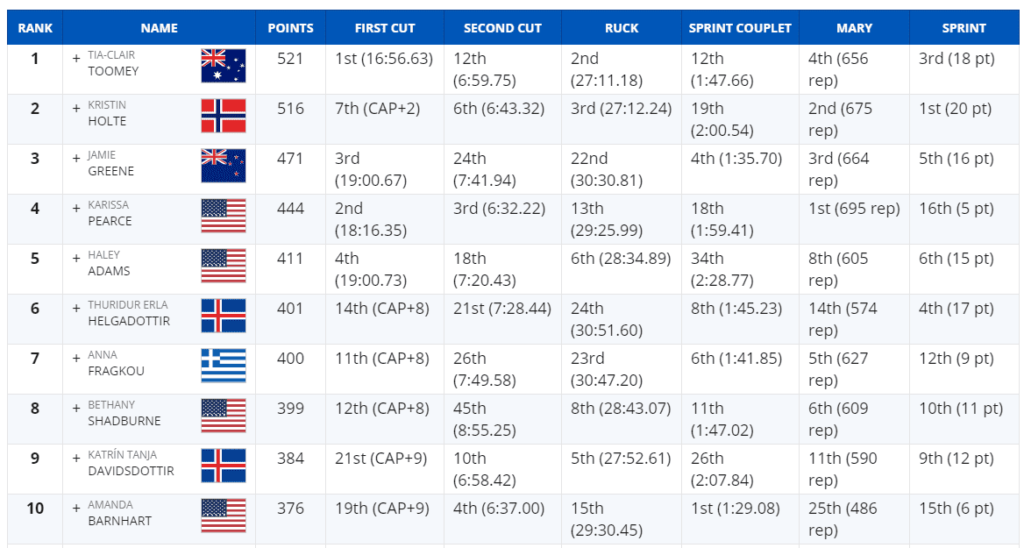 Here are the 10 athletes that were cut following the sprint event.