3. GREEN GINGER SMOOTHIE
Green smoothies have been regarded as "life-changing" if added to your diet. Results of a documentary called Powered by Green Smoothies showed that ultrarunners and CrossFit athletes who stuck to their training regime and added green smoothies to their daily diet experienced quicker recovery and significantly less soreness.
Rich in iron, spinach is a key ingredient of the green smoothie. Its antioxidants and high levels of vitamins B and C aid exercise performance. Vitamin C specifically prevents the destruction of the red blood cell membrane during exercise, research has found.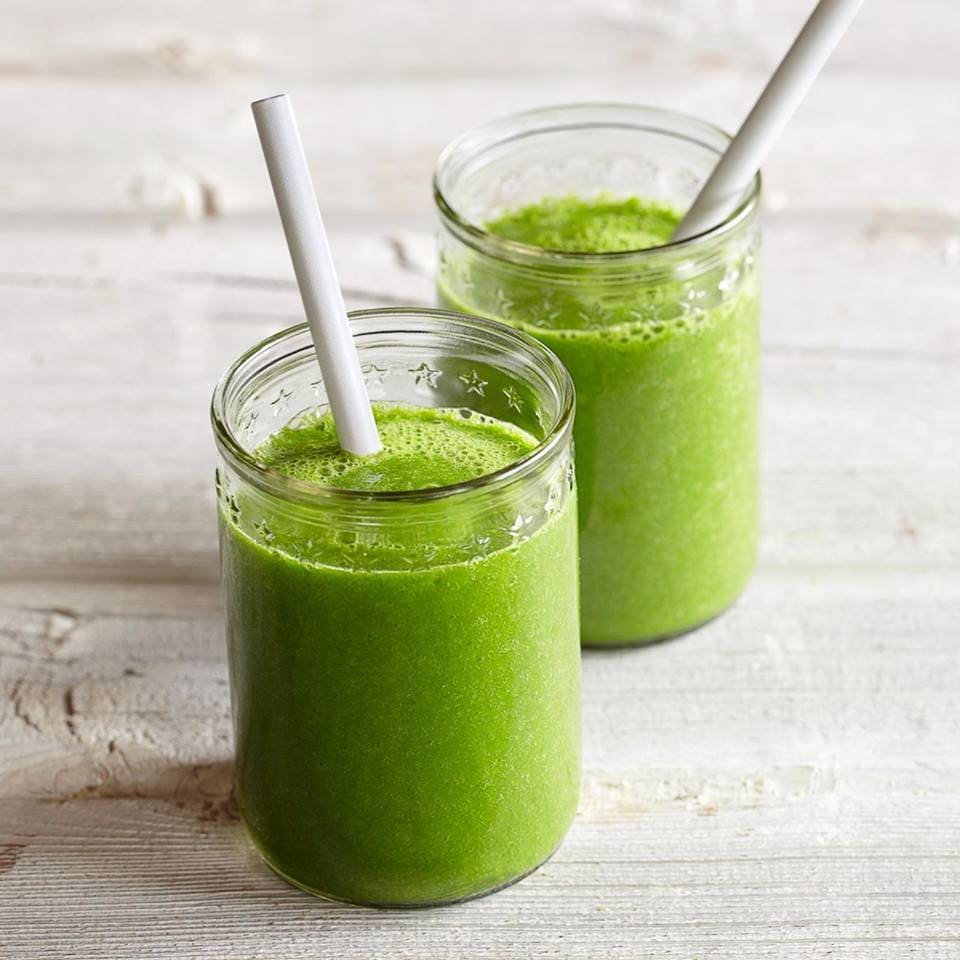 Source: Vitamix
Depending on your taste, add either broccoli, cauliflower, Brussels sprouts and kale, all of which have high concentrations of antioxidants, fibre and vitamins.
Cashew nuts combine protein and healthy fats naturally. They are rich in heart-healthy monounsaturated fats and their high antioxidant content may be key to their cardio-protective benefits, research suggests.
Pineapple will sweeten this smoothie and provide it with important vitamins and minerals. Enzymes found in pineapple can fight inflammation and disease and ease digestion. Bromelain, found in the fruit, may reduce the time it takes to recover from exercise.

Source: Vitamix
To increase the protein volume of this healthy smoothie, add hemp seeds into the blender. Besides offering protein, these are packed with omega-3s, omega-6s fatty acids and magnesium.
Top with coconut water, fresh lemon juice and fresh ginger.
Coconut water is a great way to rehydrate after sport as its known for its concentration of electrolytes, vitamins and minerals.
Smoothies that rely heavily on veggies over fruit have a lower concentration of sugar and increased fibre content.
Completely personalize this green smoothie with the Certified Reconditioned Venturist blender which connects to the Perfect Blend app, which is full of recipes, personally built and customisable meal plans and even a shopping list, and also knows the size of the container being used.