Merry Fitness to all of you. Are you still struggling with the Christmas gift for your beloved training partner? Don't know how to achieve the goals you set or looking for some appeal to get even better next year? Here are our suggestions for great gifts that we don't know how we survived without!
REHBAND
Sore knees from opening all the gifts, or perhaps you want to improve performance?
With the patented Rehband Black Knee Sleeves, you can assist and support the natural movements of your body, protect your joints and keep them warm between sets and during WODs. Worn by top athletes such as Josh Bridges, Annie Thorisdottir and Camille LeBlanc-Bazinet, these are designed for optimal performance in the toughest of conditions.
With the classic styling and minimal design, these eye-catching pieces of kit are bound to invoke every Crossfitters inner Froning. As our partner for 2 years now it is the go-to brand for all active people looking to maintain, protect and improve their results.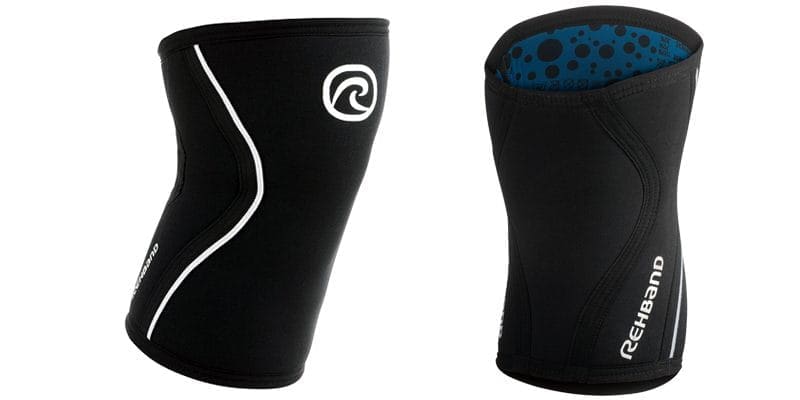 XOOM
This Gift will make you jump!
These XOOM ropes bring high quality gear for the hardest professional competitions.
With the 360° rotating ball bearing and the ultra-light, strong unibody aluminium stick, these XOOM jump ropes will allow you to become more than ready for any challenge.
Go hard-core by choosing the cable made of a durable nylon-coated steel, making this rope suitable for both indoor and outdoor use. If you know a Crossfitter that has been working hard on cracking their double under technique, then trust in the experience of the XOOM team that have been involved in sport for more than 25 years and pride themselves with the philosophy of ensuring the athletes' well being is number one priority.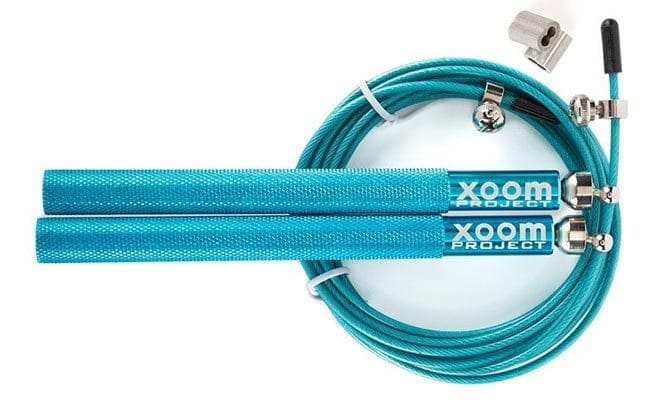 REAL COCONUT WATER
100 % Delicious by Nature
With carefully chosen ingredients from perfectly ripe coconuts, Real Coconut Water is the most delicious coconut water offered by Mother Nature. The coconut water comes from Nakorn Pathom, Ban Preaw and Ampawa – Thailand´s famous region, noted for having the best and sweetest coconuts in the world. They enjoy close relationships to the best farmers and crops. One bottle of their coconut water has more potassium than a banana, and far less calories than a standard soft drink or juice.
Enjoy it pure or with pulp (coconut bits) but also give their new varieties a go: Coco Passion, Coco Matcha, Coco Aloe and Coco Coffee – for the extra push before training!
NIKE
Following in the Footsteps of Sarah Sigmundsdottir and Mat Fraser
Every workout is a unique challenge with the most diverse requirements, so it is absolutely necessary to have a shoe that supports you in every situation. The Nike Metcon 2, worn by many professional athletes is so versatile, it lets you lift, run, jump and even climb ropes without any losses in performance.
The midsole is firmer in the heel to handle the high demands of weightlifting, and softer and much more flexible in the forefoot to provide cushioned comfort as you run. Linked with the sticky rubber this gives you maximised traction and makes you ready to tackle your next WOD. A perfect Christmas gift for all the Swoosh-lovers out there!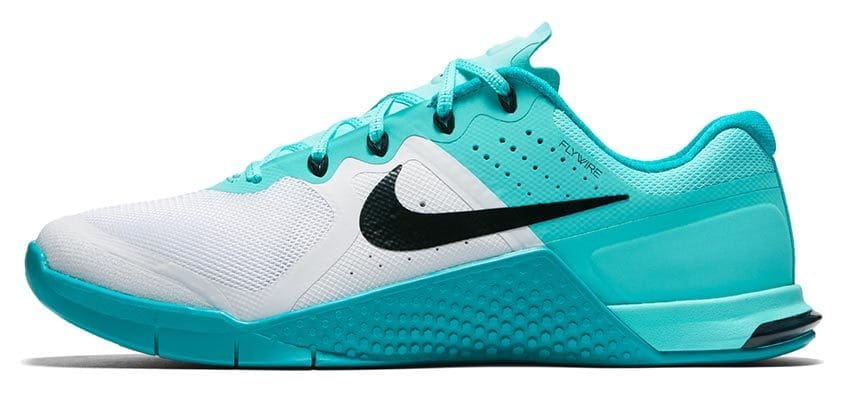 ZEROPOINT
Christmas plans are tight? ZeroPoints is even tighter!
Founded in 2009 the Finish company's goal is to provide a unique experience and help athletes reach their true potential with true compression.
This scientifically proven ZeroPoint Intense Socks 2S are perfect for high-intensity sport and recovery. Tested and worn by Games athletes such an Jonne Koski, the Zeropoint products give you the strongest medical-grade graduated Compression. We all know how legs can feel heavy and swell up during and after exercise. This is the result of the excess load on venous valves that carry blood to the heart. When using compression products, the valves remain closed and allow better blood flow to the heart.
So take the opportunity and dress up for your winter training!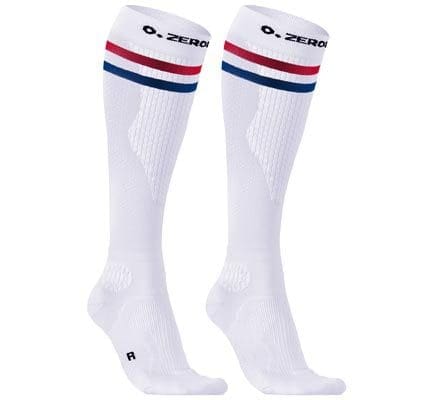 PALEO JERKY
The FEAST to-go
This little Berlin Start-Up is on a mission to bring you a healthy and conscious meat snack that is perfect as an on the go meal or a valuable post workout protein source. With 15,2g protein per 25g pack, this Wild Jerky from Paleo Jerky will be welcomed (then wolfed down) by the Crossfitters who train hard whatever time of year it is. A decent gamy taste of this 100% wild shot deer gives you an inimitable taste adventure. It is also 100% Paleo: That means no sugar, no gluten, no lactose, no allergenic substances and no soy.
In short, it doesn't get much healthier than this for a Christmas gift.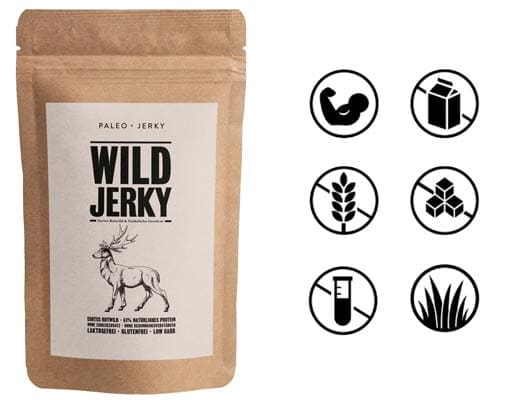 REEBOK
Keep the cold outside with the Reebok CrossFit Fleece Pant
Before you're training, you need to let your body warm up. And since it's cold outside and winter is coming, it's time to get cozy. Move through your early routines with fitted comfort from the cuffed hems and waistband draw cord.
Coming to you in Coal Grey or a Collegiate Navy the Reebok CrossFit Fleece Pants will become your best friend in and outside the box. The slit fit of the pants will make sure to move alongside your exercise or if nobody looks, just have a classic rest day on the couch.
So get comfy and warm up in style!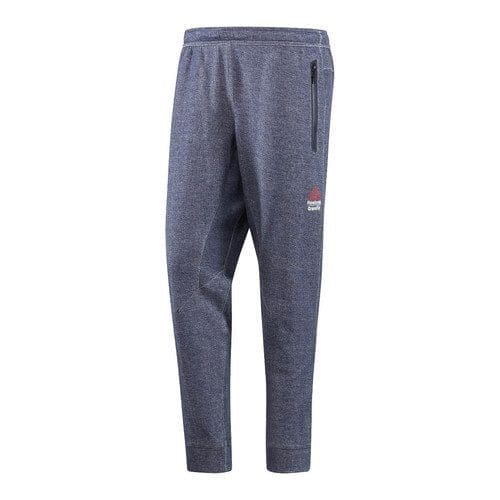 Protect your hands and enhance your performances.
The 3 part w.o.d. welder handcare kit prevents and repairs hand rips and callus tears caused by intensive workouts and repeated grinding on hands and palms.
Made of all natural ingredients Hands as Rx Cream contains lanolin, which holds moisture to the skin, food grade olive oil, and beeswax All three ingredients, plus aloe and shea butter, act in synergy as anti-inflammatories, providing cell regeneration, and speeding healing. Hands as Rx Cream is a daily-use, quickly absorbed skin cream that keeps athletes' hands and palms supple and hydrated to help prevent skin injuries.
Hand rips and tears slow you down and hinder Crossfit progress. Be smart and maximise your results.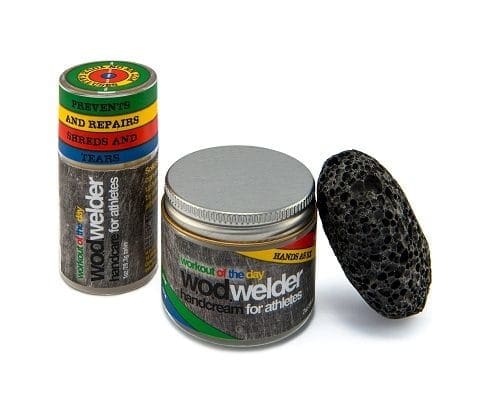 CROSSBERLIN
From Athletes, for Athletes
This dedicated company always use 5 athletes to check every product, like the JAW Grips before they stock it. In a way that only Crossfitters can, every item is put through rigorous WODs, strength sessions and used in exactly the way that you would. Because of this, you can be sure that the Grips from JAW are of the highest quality and will last and perform when you need it most.
JAW Pull-up Grips are designed to move with the reflexes of your wrist, allowing for maximum mobility and comfort while you work out. Worry no more about leaving your skin behind on Pull-up heavy WODs (we're looking at you Murph!), as JAW Pull-up Grips eliminate friction with their incredibly soft, durable, hand-stitched fabric. Even if you already have rips or blisters, your palms will remain completely protected.
Browse through their shop for more cool Christmas gift ideas.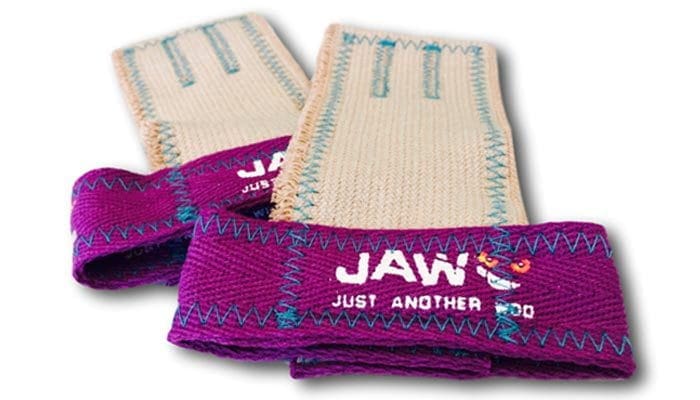 THE SPORT BOX FROM GRILLIDO, FOS DRINK, HAFERVOLL and MYMUESLI
German "Wurst" Quality meets BCAA drink and training snacks
The Sports Box includes Grillido, the reinvention of one of the most traditional German products – the "Wurst"(sausage) – but counteracts conventional sausages with high-quality meat (made in germany) and extraordinary nutritional values (high-protein (50% Protein)/low-fat (<5%)). They are 100% Natural & Paleo with no additives, no artificial flavor enhancers, lactose and gluten free.
As an addition, The Focus Drink is a refreshing combination of natural fructose for energy, 4 Gm of BCAA to supply protein for muscle support and recovery, vitamins, and natural caffeine for mental focus. Help out a friend this Christmas with this refreshment that supports health-conscious athletes both during the workout, and in everyday life. It tastes fresh like natural lemonade, but is much more than this.
The box is topped off with a high-potassium flapjack from hafervoll (almond + raisin) as well as with a protein-muesli from famous myMuesli and is the ideal Christmas gift between training buddies and the perfect way to get 2017 started.

AESPAREL JEANS
Big quads are not a problem for these jeans!
Training hard, growing fitter and stronger and finding jeans that fit is practically impossible! Accompanying your new quads of steel is the fact that you need jeans are specially designed for athletes. Welcome to Aesparel – apparel for athletes!
Aesparel Jeans are as tough and flexible as you are, and come with a power stretch, shape support and a lotus effect. The jeans gives you the maximum ROM in a traditional Blue Jeans, and will allow you to stop worrying about clothes that actually fit your athletic body.
And the best thing about it – they not only offer jeans for athletes!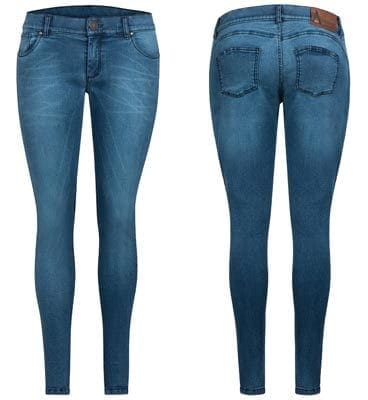 Getting in shape was never this tasty
Help that special Crossfitter in your life to succeed with the Functional Training Package from Foodspring. This starter package includes Whey Protein (for muscle support after training), Zink, Magnesium and malic acid (for a smooth muscle function and fast absorption by the body), and vegan BCAA (preventing muscle loss) and will bring you everything you need to crush the next WOD. The company also work with the Who-is-Who of national athletes to help developing these products further to improve performance on a every day basis.
Head over to Foodspring and check out their product range from Arginin to Zink.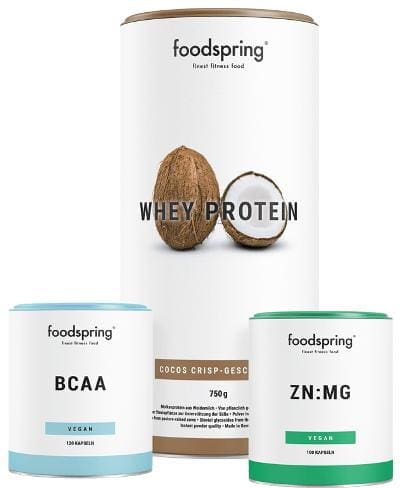 Developed by the man himself – Dmitry Klokov
The fact that these Team Winner Knee Wraps were designed, tested and constantly used by Dmitry Klokov, one of the best weightlifter of our time, makes it a must for your Christmas List. Made out of 44% cotton, 28% acrylic, 21% polyester and 7% lycra, the elasticity and the seamless thickness of the wraps allows a more fitted wrapping solution to address specific needs of an athlete, such as stronger knee support, patella tendonitis, achy knees etc.
Although you might still be a few kg short of an iconic Klokov 200kg Snatch, these will help you to improve your lifts! So if you know a loved one that is secretly begging Santa for a few new PRs, then these could help them achieve that dream.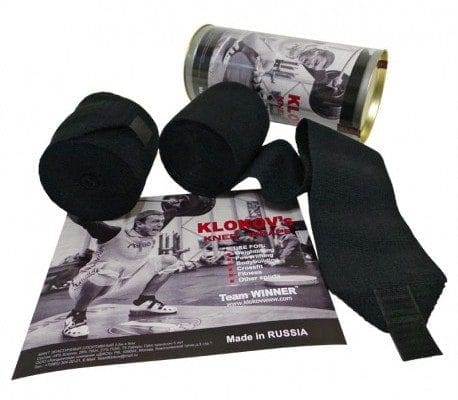 All I want for Christmas is #GAINZ!!
Inspired by the lifestyles of athletes all around the world, Northern Spirit combine striking designs, epic functionality and the hardy Viking ethos. They understand the bond of community that binds us together. For Christmas they put together a range of apparel like this great t-shirt from a high comfort NS-Blend, especially developed together with their suppliers to offer you maximum comfort during training.
They get support from ambassadors like Anna Hulda Olafsdottir. 2nd place at the German and Icelandic Throwdown. A CrossFit Games® Athlete that encapsulates the philosophy behind the brand, to push yourself to your limits, all with a huge smile on your face! Start today, be more Viking!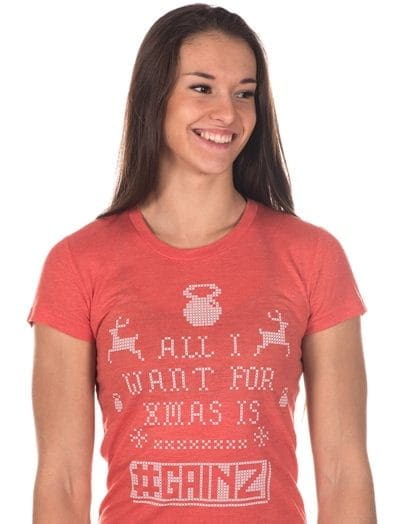 GO HARD RECOVER FASTER
The guys from TRUETAPE have been searching for a proper tape offering quality, practicability and style. Unsatisfied from the search, the team consisting of a doctor and a physiotherapist, launched just recently their own product.
This high quality tape is designed in Germany with innovative material and excellent craftsmanship, offering up to 50% wider and more regular stretch than other products. The Pre-cuts of the Athlete edition, made out of synthetic fibre, make the tape even easier to use when you need help with rehabilitation after sports injuries or the regeneration after sports-related exertion.
Check out their 30 instructions how to apply their tape to be prepared for your next WOD!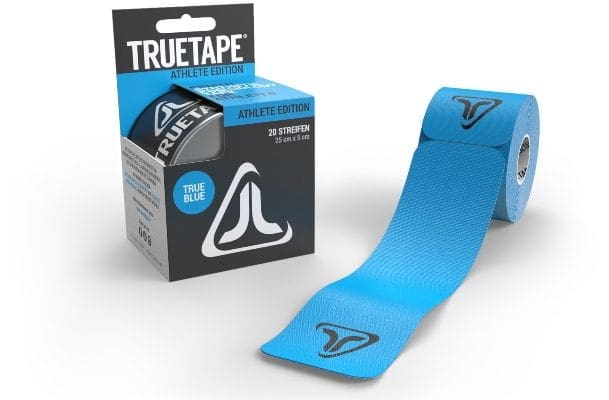 Travel the World – Crossfit Style!
Never miss your daily workout when on Holidays! At BellMondo we combine both: daily training sessions with professional coaches and living in style in an exclusive villa.
Starting 2017 on Ibiza, the BellMondo Team will bring you to the most beautiful places in Europe and the World. Spend 7 nights in our BellMondo villa, train at established Boxes, enjoy the unique community, learn about nutrition, and have a blast at the Boat Party and more.
This is the perfect Christmas gift for every Crossfitter!
It's time to check your calendar!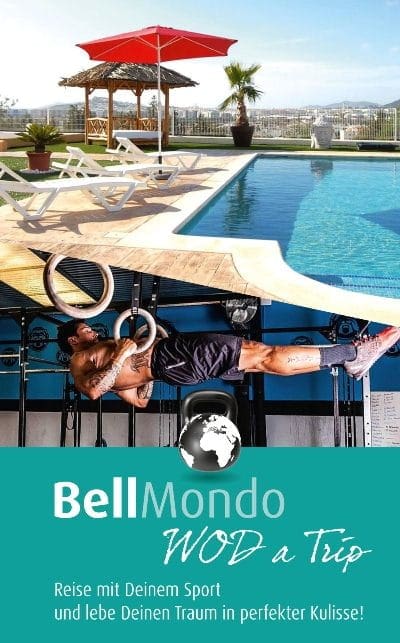 We hope you found some new ideas for potential Christmas gift or just a suggestion how to make a loved one happy during Advent season. Enjoy this time and we are sure you find some creative gift ideas for everyone on your list.