The Competition for Teenage athletes!
Are you an athlete between 14 and 21 years old?
Then this is something you don't want to miss out on!!
This event will be a great opportunity to meet others your age with the same interest as you! You will be throwing down under the Saturday night lights and we will have a live DJ playing music! Sunshine and Great workouts, no better way to spend your summer!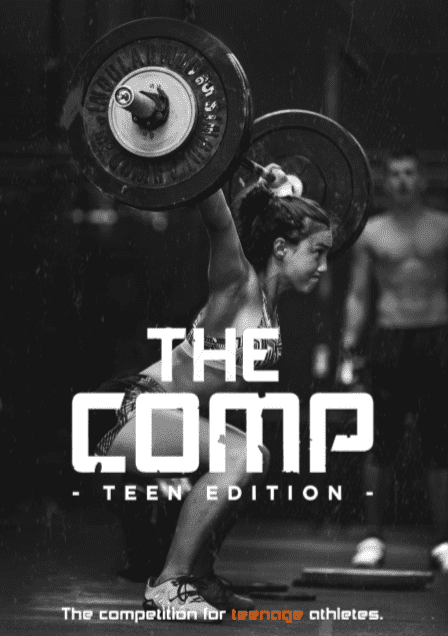 About:
This is a competition specifically designed for athletes aged between 14 and 21 years old.
We have 3 categories, based on your age on the 5th of July:
18 – 21 (Male/Female)
16 – 17 (Male/Female)
14 – 15 (Male/Female)
There will be athletes from across the globe coming to compete, including previous Games athletes from the Teenage division.
If this is your first competition don't worry, it is open to all ability levels. So if you don't have muscle ups or can't snatch huge weights, you will still be able to compete.
In the words of the event director:
"We wanted to create an event specifically for teenage athletes where they would be the central focus of the competition. They are the future of the sport and deserve to have an event like this during the competitive season." – John Singleton
Location:
Palma de Mallorca, Spain.
You will be competing in the very heart of the city, in a special central location. The competition will run into Saturday night, so you will compete as the music is playing, the sun is setting and crowd is cheering.
Dates: Online Qualifiers: 10 – 20th of May 2019.
Finals: 5th and 6th of July 2019.
Prizes:
There will be prize packages from our sponsors, including NIKE! The winners of the 18 -21 division will also be receiving a cash prize!
Register: The qualifiers have already started, so make sure you get involved
Spectators: From the 6th of July the event will also be open to the public if you are in Mallorca on these dates, you will be able to come and watch the event. Follow our instagram from more information: @Comp.The
We look forward to seeing you there.
#TheComp