5. Crossfit Workouts – Stand the Right Distance from the Wall
No matter how effectively you manage to rest your arms during each movement, or perfect your squat depth to maximize power, if you stand too far away then you will give yourself a huge amount of extra work.
If you have to throw the ball too far forward (because you are further away than you need to be), then you will lose the upward momentum as your body tilts forward to correct the movement. This wastes unnecessary energy, and will tire you out much quicker.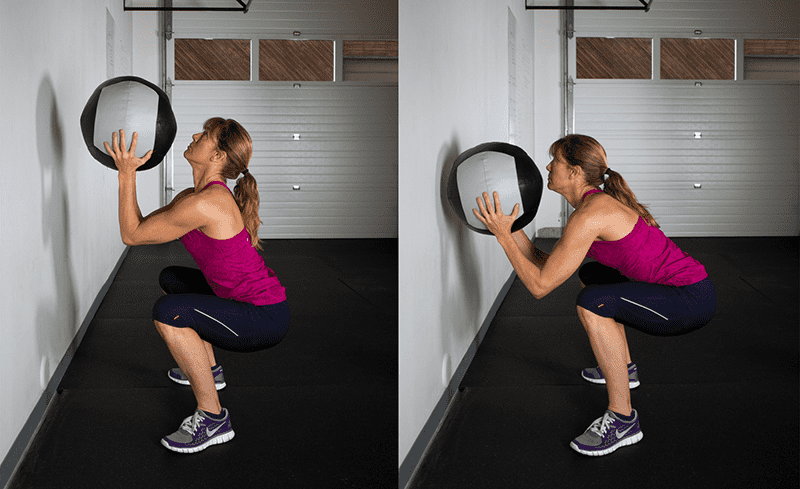 To measure the correct distance, place the ball in two hands (in goblet position) with your arms fully outstretched. When the ball touches the wall then you have your position. There are a couple of additional factors to think about as well here:
Personal biometrics: Practice from this position and adjust slightly to find the perfect position for you.
Bounciness of the Ball: A much more bouncy ball will obviously fly further away from the wall, and a heavier, more solid ball will fall closer to the wall. Use your good judgment to adapt to these conditions.