Rhodri Tire Flip Workout
For Time (in a Team of 3)
5 Rounds Of:
33 Power Cleans (80/60 kg)
12 Tire Flips
420 meter Team Run
Then:
One partner works at a time, you can break up the raps as needed except for the run, which is done together.
This WOD was created by CrossFit Aberdeen in memory of Rhodri Thomas. "Rhod loved team WODs, so this is a 3 in a team WOD. He loved his Heavy Power Cleans and Strongman Stuff so thats in there, and he hated running, and burpees so guess what, he cant have it all his way – he wouldn't want that anyway!" CrossFit Aberdeen said.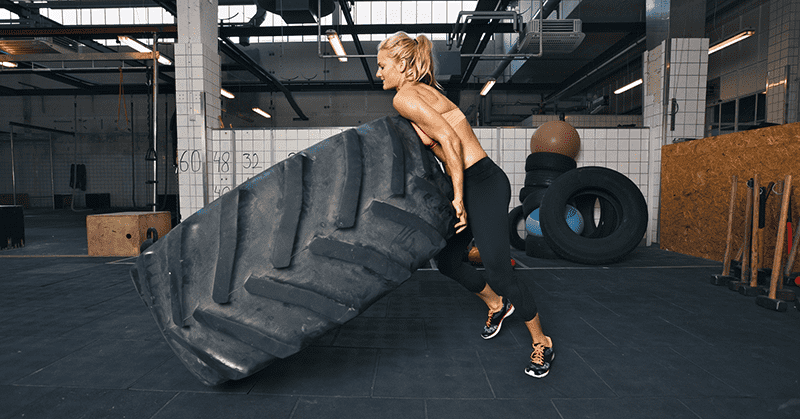 Conditioning Tire Flip Workout
10-9-8-7-6-5-4-3-2-1 Rounds for Time:
Tire Flips
Burpees
Kettlebell Swings (24/16kg)
This workout will leave you breathing hard and will work both your strength and conditioning. You'll be able to catch your breath during the tire flips, but keep a steady pace throughout. This workout will test your core strength and stamina.