ZEKE GROVE'S COMEBACK
CrossFit Games athlete Zeke Grove was 50 points out of 5th place going into Event 5. He finished 7th in the penultimate event then 2nd in event 6.
Zeke wasn't even competing in the final heat of Event 6, yet he still managed to battle his way into a qualifying position. He made it by 4 points!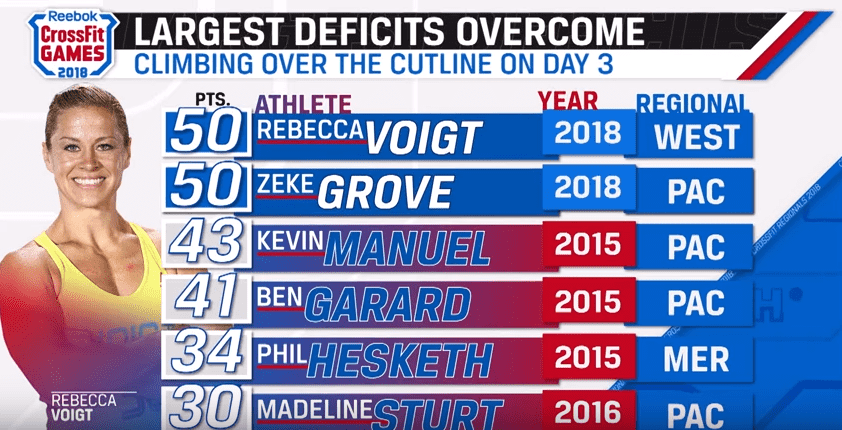 Watch his moving interview here:
This is post he published before the final day.
https://www.instagram.com/p/BjhREwuA6D0/?taken-by=zekegrove
KATRIN DAVIDSDOTTIR DESTROYS HER REGIONAL WITH 5 EVENT WINS
Davidsdottir took 1st place in 5 out of 6 events at the CrossFit East Regionals. Her lowest place finish was 3rd, and she admits that she has once again found her fire. For the other top female Games competitors, this is more than simply a great performance, it is a statement that the 2x former CrossFit Games champion wants her crown back. Check out the top 10 placings below.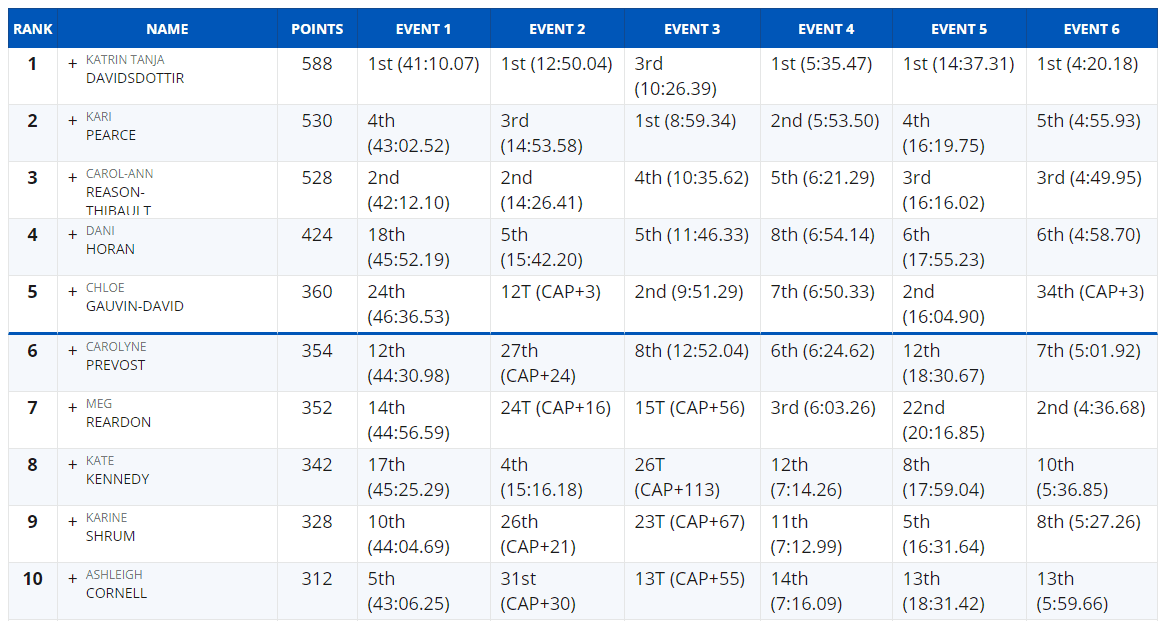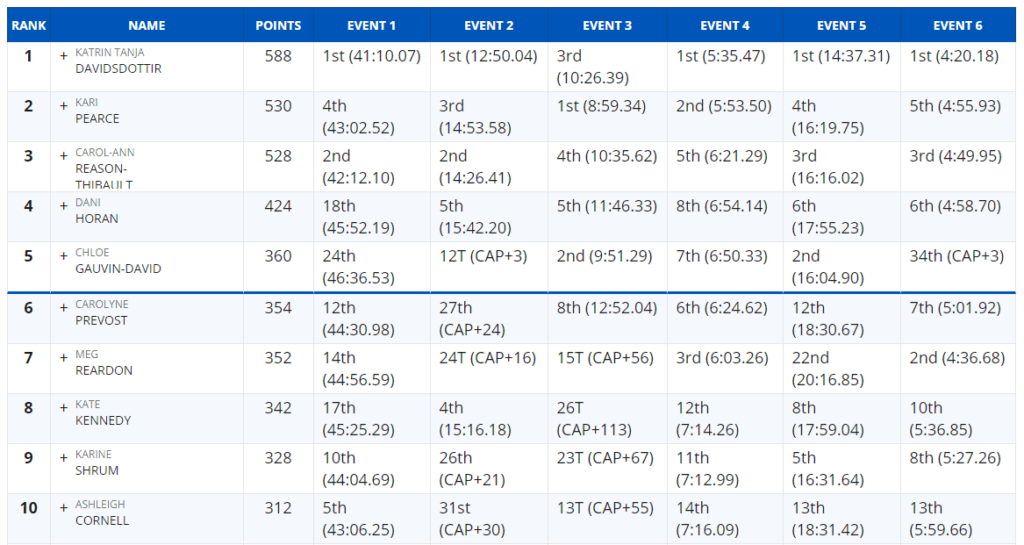 Katrin almost seemed shocked by her own performance in the post that she created to talk about her victory!
Katrin Davidsdottir: "A little lost for words right now .. just very happy with the weekend ????✨ THANK YOU for cheering me on all weekend – you guys are what makes competing so magical."
https://www.instagram.com/p/BjBmh5vjC99/?hl=en&taken-by=katrintanja
The icelandic athlete posted this message on her instagram prior to the competition.
"We have put in more work & worked harder than we ever have before. Now: it's time to COMPETE ????? So PROUD to be #BuiltByBergeron & so excited for this season that is juuuuuust getting started! See you on the comp floor in TWO days."
The work has clearly paid off.
https://www.instagram.com/p/Bi2bXkJBzgM/?hl=en&taken-by=katrintanja
https://www.instagram.com/p/Bi8Sz9vDbzB/?hl=en&taken-by=katrintanja
https://www.instagram.com/p/Bi797jcDs9F/?hl=en&taken-by=katrintanja