We offer you the unique opportunity of learning and coaching with the 4-Time Fittest Man on Earth, Rich Froning, and the Coach of CrossFit Games Champions and Aerobic Capacity Mastermind, Chris Hinshaw.
Rich Froning
4x Fittest Man on Earth
4x Individual winner of The Reebok CrossFit Games
2x Winner of the CrossFit Games Affiliate Cup Championship
Owner of CrossFit Mayhem
Owner of Train with Rich program
Owner of Froning & Friends Podcast
Chris Hinshaw
Coach to 19 CrossFit Games Champions
Coach to 26 CrossFit Games Podium Athletes
10 Years of CrossFit Experience
CrossFit Subject Matter Expert: Aerobic Capacity
10x Ironman Competitor (7x Kona)
Owner aerobiccapacity.com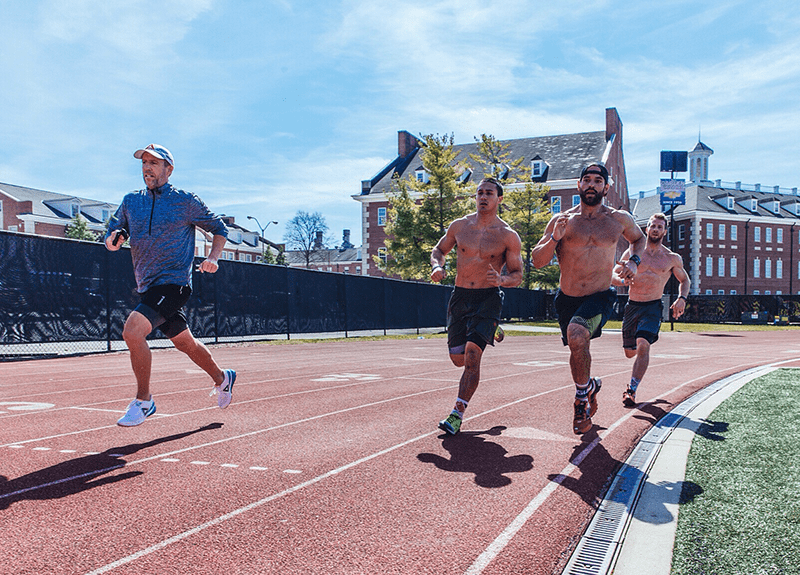 DATES AND VENUES
04.09 – Las Rozas, Spain
05.09 – Milan, Italy
07.09 – Schelle, Belgium
08.09 – London, England
09.09 Paris, France
10.09 Berlin, Germany
12.09 Zurich, Switzerland
CLASS DESCRIPTION: The 2-hour master class welcomes athletes of all abilities. The low volume workouts will focus on learning. Together we will find the key to bring your performance to the next level.
CLASS SCHEDULE:
Photos & Introduction
Lecture 1: Pacing to Perform: Learn how to manage your available energy and how to control your intensity in different parts of a workout.

WoD 1: Skill of Pacing Workout

Lecture 2: Building Work Capacity. Understanding your strengths and recognizing your weaknesses. Learn how to create workouts that value your available time and maximize your adaptations.

WoD 2: Recovery Capacity Workout

Q & A

Final remarks
FAQs
Are there ID or minimum age requirements to enter the event?
The minimum age to participate is 18 years old.
What can I bring into the event?
You are welcome to bring phones for photos. Bring writing materials for the lectures. Come dressed up as if you were going to train normally.
What are the lectures?
Froning & Hinshaw have developed lectures that will be filled with information & knowledge bombs from their personal archives. Their goal is to give all participants huge takeaways that can be easily used in their future workouts.
What are the workouts?
The programmed workouts will reinforce the lecture content. The innovative workouts can be successfully completed by athletes of all experience levels.
Our goal is to have all participants leave the class wanting more time with Rich and Chris!!