DAN MILLMAN – THE WAY OF PEACEFUL WARRIOR
Last but not least in our list of books is a novel. It's a true story from a former world champion athlete, university coach, martial arts instructor, and college professor. This one, however, is not a program or plan for training and building up muscles and strength. The story says that without balance between the body and mind, it is not possible to succeed.
"Life brought rewards, but no lasting peace or satisfaction."
Dan is a good looking guy, on his way to Olympic success, controlling his body and performing at an exceptional level, yet he still found an empty place in his world. The problem was that he couldn't match his outer achievements with inner thoughts. Millman realized that despite many positive things happening around him, his mind felt hollow. He realized that he was using sport as a means to hush his mind and avoid his inner demons.
Significant changes occurred in his life as one night, when Dan took a walk to nearby gas station, he met an old man that he called Socrates. Socrates becomes his mentor and went on to teach Dan life lessons that turned him into a peaceful warrior.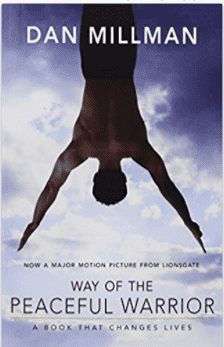 ¹https://doctoryessis.com/products/super-training-by-yuri-verkhoshansky-and-mel-c-siff/
²https://www.eurobuch.de/buch/isbn/0966275209.html?gclid=EAIaIQobChMIspnNnKmz1gIVjcqyCh0ziQypEAMYASAAEgLT9fD_BwE
³ https://www.amazon.com
‡ https://med.stanford.edu/news/all-news/one-to-one/2016/justin-sonnenburg-on–the-good-gut-.html
† )
º https://www.bodybuilding.com/fun/starting-strength-review-of-mark-rippetoes-barbell-bible.html
For more training tips check out:
7 Important Scaling Tips for Crossfit Beginners