Ever since her transition in 2012, New Zealand transgender weightlifter Laurel Hubbard has become one of the most controversial figures in Olympic Games history.
The 43-year-old athlete, who competed in the sport in the male division prior to her transition, faces ongoing debate and discrimination over whether or not she should be allowed to compete in the women's weightlifting division at the 2021 Olympic Games held in Tokyo this year.
Many have already weighed in on both sides of the debate, even though Laurel follows every rule and regulation put forward by the International Olympic Committee (IOC) for trans athletes to compete. She still has to meet the New Zealand qualification standards to qualify, but it is looking all but certain.
Much of the backlash came after the New Zealand weightlifter won silver at the 2017 IWF World Championships. In 2020 she won the gold medal in the women's +87 kg event at the Roma 2020 World Cup in Rome, Italy.
She never competed on the international stage in the male division, and if accepted, will become the first openly Transgender athlete to compete at the Olympic Games.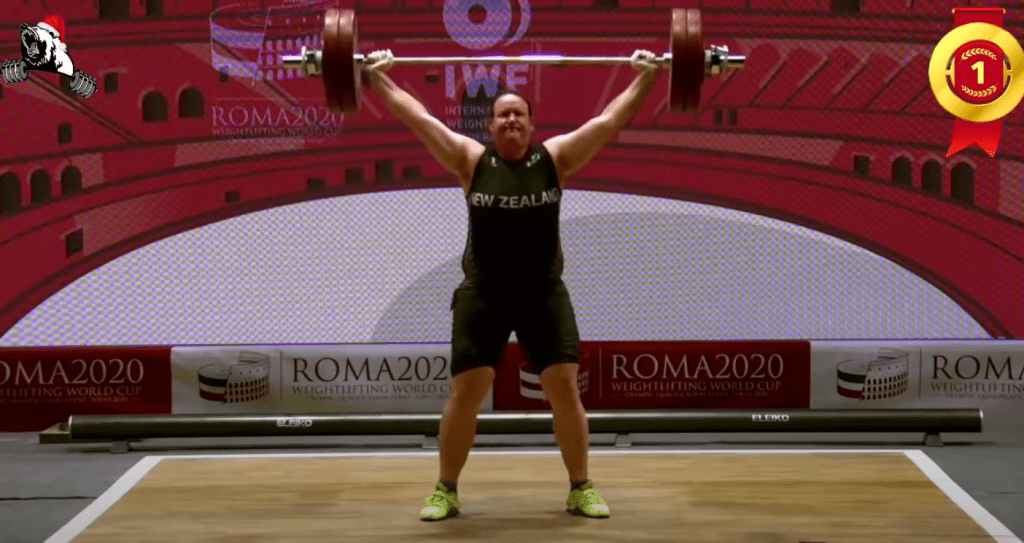 Rival Calls Inclusion of Transgender Weightlifter "Unfair"
In the latest pushback, one of Hubbard's rivals who would be competing against her in the +87kg super heavyweight division at the upcoming Tokyo Games, spoke out against her inclusion.
Belgian weightlifter Anna Van Bellinghen voiced her concerns in a recent interview, and is the first in the division to do so.
"First off, I would like to stress that I fully support the transgender community, and that what I'm about to say doesn't come from a place of rejection of this athlete's identity," Van Bellinghen said, "I am aware that defining a legal frame for transgender participation in sports is very difficult since there is an infinite variety of situations, and that reaching an entirely satisfactory solution, from either side of the debate, is probably impossible."
"However, anyone that has trained weightlifting at a high level knows this to be true in their bones: this particular situation is unfair to the sport and to the athletes."
"I understand that for sports authorities nothing is as simple as following your common sense, and that there are a lot of impracticalities when studying such a rare phenomenon, but for athletes the whole thing feels like a bad joke."
"Life-changing opportunities are missed for some athletes – medals and Olympic qualifications – and we are powerless."
"Of course, this debate is taking place in a broader context of discrimination against transgender people, and that is why the question is never free of ideology."
"However, the extreme nature of this particular situation really demonstrates the need to set up a stricter legal framework for transgender inclusion in sports, and especially elite sports. Because I do believe that everyone should have access to sports, but not at the expense of others."
At 43, Hubbard will also be the oldest competitor in her division, which also might put her at a disadvantage. While the backlash against her has been fierce, it's important keep in mind that Hubbard's merits, training and dedication as an athlete are the reason for her advancing to the Olympic Games at all.
Read More: CrossFit Will Allow Transgender Athletes to Compete in 2019 Season