"V City Fitness Championship 2019″ is a 2-day international event which will be organised at Intercity Istanbul Park – Turkey, one of the world's leading race tracks. The event is sponsored by KingsBox.
Participants will have 2 workouts of online qualifiers. Only get the best athletes will advance to the finals.
The competition will be held with the participation of a total of 140 athletes in 4 different divisions Rx, Scaled, +35 Masters and Beginners for Men & Women.
Guaranteed cash prizes + sponsor prizes for our top three RX, Scaled, Master Men & Women finishers.
We invite you to become a part of this exciting event!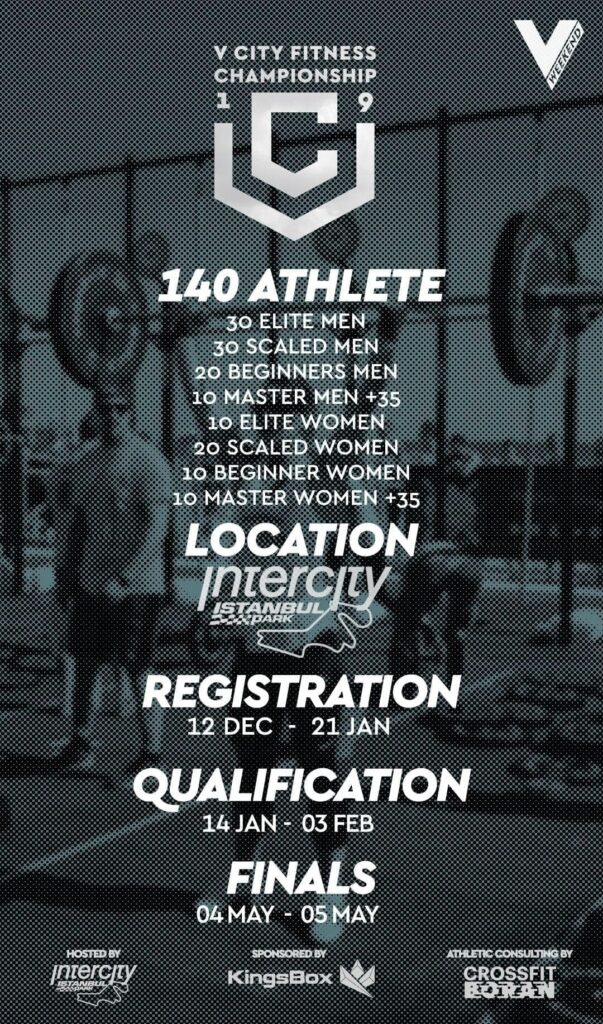 *For foreign athletes we offer special prices for hotel accommodation.
Registration is extended until February 01!
For more information or to sign up for the competition
Follow our news on Facebook and Instagram