Bodyweight Workouts can be deceptively brutal and serve as an excellent way to improve your endurance and mental toughness.
"Chelsea proved that a powerful cardiorespiratory stimulus could be generated through simple calisthenic workouts." – CrossFit Journal, 2006
Add these WODs into your training in order to keep things varied and fun. They are also a great opportunity to get back to basics with some of the most simple and effective movements in CrossFit such as running, burpees and push ups. Have fun and let us know how they went for you.
MARINE 16
Eight 2-minute AMRAPs in 16 minutes
From 0:00-2:00
20 meter Sprint
16 Burpees
From 2:00-4:00:
20 meter Sprint
16 Push-Ups
From 4:00-6:00:
20 meter Sprint
16 Air Squats
From 6:00-8:00:
20 meter Sprint
16 Mountain Climbers
From 8:00-10:00:
20 meter Sprint
16 Jumping Jacks
From 10:00-12:00:
20 meter Sprint
16 Jumping Lunges
From 12:00-14:00:
20 meter Sprint
16 High Knees
From 14:00-16:00:
20 meter Sprint
16 Tuck Jumps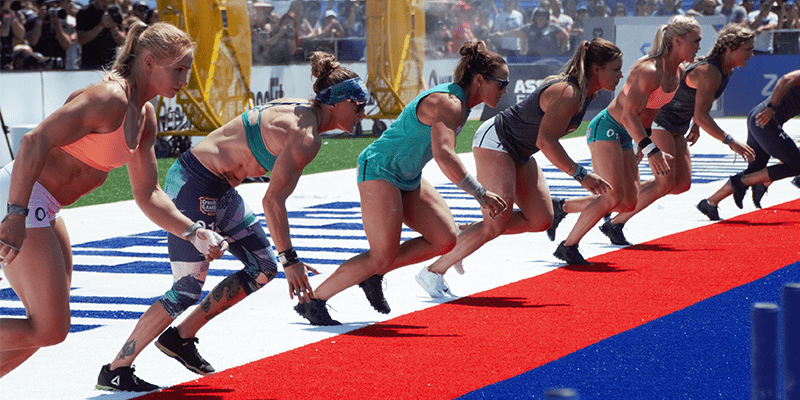 Perform as many rounds and repetitions as possible of each couplet within the 2 minutes allotted, then move immediately to the next 2-minute AMRAP. Count one repetition for each 20-meter sprint (10 meters = 1 repetition). Count one repetition for each 2-count on mountain climbers and high knees (left and right = 1 repetition). For all other movements, count one repetition per completed movement (eg: burpees, push-ups, air squats, jumping jacks, tuck jumps) or per side (eg: jumping lunges). Track total number of repetitions completed for each 2-minute AMRAP. Score is total number of repetitions completed in all eight AMRAPs.
Scaling
The beauty of this workout is that all the movements are low skill bodyweight movements so that almost all athletes will be able to complete them. If you struggle push ups, try them on your knees instead.
HERO WOD "HEY BUDDY"
For Time
Buy-In:
Then, 5 Rounds of:
10 Lunges
10 Air Squats
10 Sit-Ups
8 Burpees
Cash-Out:
Background
This hero workout is dedicated to Patrolman Christopher Mark Goodell of Waldwick, NJ, who died on July 17, 2014, due to a collision between a truck and his stationary unmarked police car.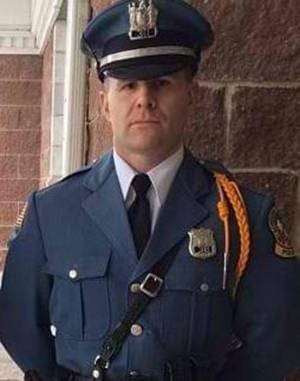 A New Jersey native, and a lifelong resident of Waldwick, Chris graduated from Waldwick High School in 2000 and attended one semester at William Paterson University. In response to the September 11 attacks, he enlisted in the United States Marine Corps Chris served his country proudly for the next five years as a C-130 navigator, participating in Operation Iraqi Freedom. During his service, he achieved the rank of Sergeant and continued in the Marine Corps reserves for three additional years. Chris then went on to serve the residents of his hometown of Waldwick as a Police Officer for the next six years. Chris truly loved his job and served the community with dedication and devotion. Chris was engaged to be married to Jillian Voss and they were planning a 2016 wedding.
Chris' badge number was 38, hence the 38 total repetitions per round (10/10/10/8). The 5 rounds represent the 5 years he served as an officer. Chris specifically liked running and bodyweight movements.
This workout was created by CrossFit Waldwick (Waldwick, NJ) as a fundraiser for the Christopher Goodell Scholarship Fund. From the gym: "Waldwick is your typical small town with a very tight knit community. We have a few police offers in our gym who worked with Chris and many members are close with his family."
"Hey Buddy" was Chris' signature greeting.
BODYWEIGHT WOD – ZACHARY TELLIER
For Time
–
–
10 Burpees
25 Push-Ups
50 Lunges
–
10 Burpees
25 Push-Ups
50 Lunges
100 Sit-Ups
–
10 Burpees
25 Push-Ups
50 Lunges
100 Sit-Ups
150 Air Squats
Complete the work in the order written, starting each new segment with 10 burpees.
Score is the time it takes you to complete all the repetitions—650 reps in total.
Scaling Options
This is a lengthy, bodyweight workout designed to take approximately 30 minutes or less. Scale the volume and/or the required skill level so you can move continuously. Long rest breaks will reduce the intended intensity of this Hero WOD.
Beginner A
10 Burpees
10 Burpees
15 Push-Ups
10 Burpees
15 Push-Ups
20 Lunges
10 Burpees
15 Push-Ups
20 Lunges
25 Sit-Ups
10 Burpees
15 Push-Ups
20 Lunges
25 Sit-Ups
30 Air Squats
Beginner B
10 Burpees
10 Burpees
15 Incline Box/Bench Push-Ups
10 Burpees
15 Incline Box/Bench Push-Ups
20 Lunges
10 Burpees
15 Incline Box/Bench Push-Ups
20 Lunges
25 Anchored Sit-Ups
10 Burpees
15 Incline Box/Bench Push-Ups
20 Lunges
25 Anchored Sit-Ups
30 Air Squats