ABS WORKOUT – WET NOODLE
For Time (with a Partner)
150 GHD Sit-Ups
Ring Plank*
*While Partner A performs GHD Sit-Ups, Partner B holds a feet elevated ring plank.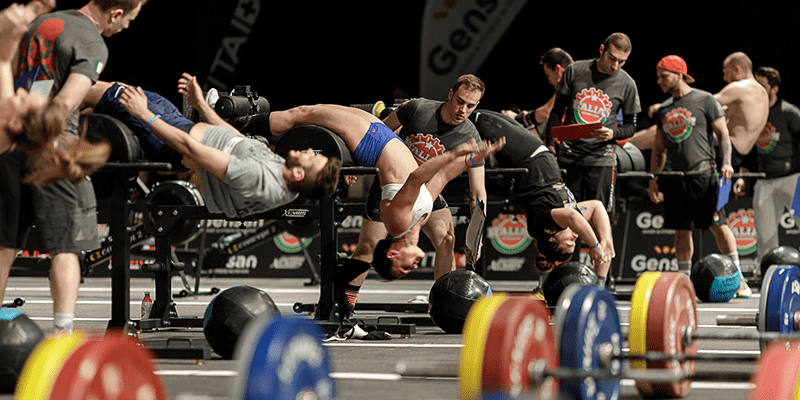 Set up a pair of gymnastics rings low. Get out a box to get your feet elevated so your body is parallel. To start, partner B must be in the plank for Sit-Ups to be counted. Continue rotating until you complete 150 reps as a team.
BLACK JACK
For Time
20 Push-Ups, 1 Sit-Ups
19 Push-Ups, 2 Sit-Ups
18 Push-Ups, 3 Sit-Ups
…continue this pattern until…
2 Push-Ups, 19 Sit-Ups
1 Push-Ups, 20 Sit-Ups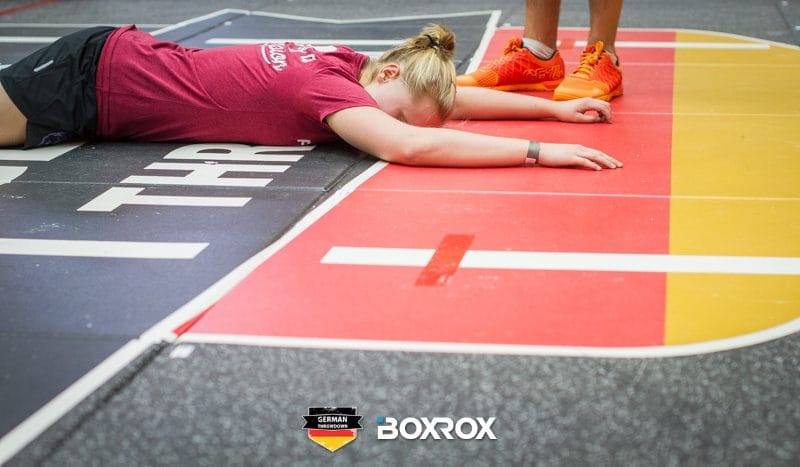 Source: RX'd Photography
Each round totals 21 reps (push-ups descending from 20, sit-ups ascending from 1) for a total of 420 reps in the workout.