Elijah Muhammad, or EZ Muhammad as he is known among his fans, so far has had a career of ups and downs in the world of CrossFit, but that does not mean that he also had ups and downs emotionally. He is one of the most uplifting athletes/coach you can find currently. Here is his story, some of his inspirational quotes to bulletproof your mental game, plus 10 of his workouts.
Elijah Muhammad participated in the CrossFit Games twice since 2010, when he started training. Among the ranks of the Fittest on Earth you probably would not put him in the podium, but the conversation is different when it comes to inspire and fuel the ambition of other athletes. He brings APE everywhere he goes (Always Positive Energy).
EVERYONE HAS A STORY TO TELL, EVERYONE HAS THE TRIALS AND TRIBULATIONS, THEIR HIGHLIGHTS, FAILURES AND SUCCESSES. SO EITHER ROOT FOR THEM OR FOCUS ON YOU AND WATCH FROM THE SIDELINES! BECAUSE THERE IS ALWAYS WORK TO BE DONE!
Only in 2015 and 2017 the American athlete managed to qualify for the CrossFit Games. In 2015 he finished 16th and two years later ended up 35th place. "That year was all about my wife," he wrote.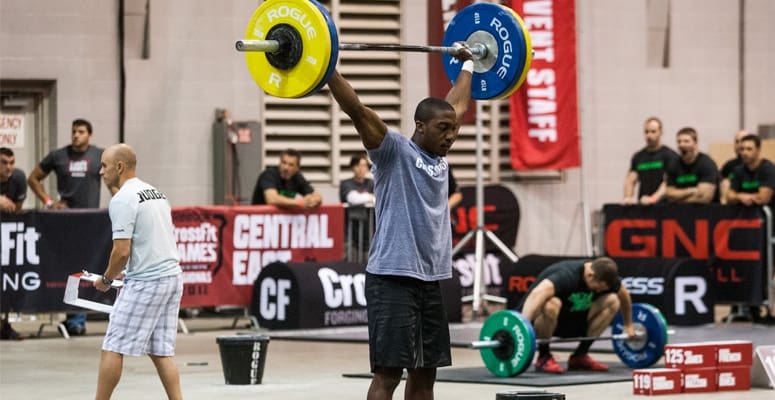 It was in 2018 that he started coaching a relatively unknown teenager at the time named Mallory O'Brien, who now at 17 years old, has qualified for the Semifinals and has a shot to reach the CrossFit Games as an RX athlete.
I'VE ALWAYS BEEN AN ATHLETE AND I'VE ALWAYS HAD PEOPLE SUPPORTING ME IN MY CORNER AND PUSHING ME. SO I KNOW WHAT ATHLETES WANT TO FEEL LIKE BECAUSE I'VE ALWAYS FELT IT.
O'Brien's first two year as a competitor was under Elijah Muhammad's guidance. She finished 4th in the CrossFit Games (2018) and 5th (2019), before deciding to take a gap year competing.
"Talk to yourself, encourage yourself, congratulate yourself, motive yourself every opportunity you get," he wrote in one of his motivational posts on Instagram. It is also hilarious how he hypes his own movements while performing any exercise.
DOUBT IS NORMAL. IT HAPPENS, BUT LET IT BE A MENTAL DOUBT ONLY. IN YOUR HEART KNOW WHAT YOU ARE CAPABLE OF AND PERSIST.
So far, as an athlete competing CrossFit, he never made the podium at the Games. Elijah writes that he was working hard, learning and wanted to be "The Fittest on Earth and would stop at nothing." He says that everyone is shooting for something in life. "What ever that is, let me tell you, you can do it!"
WE ALL FALL SHORT, IT'S ALL ABOUT HOW YOU BOUNCE BACK AND HANDLE IT.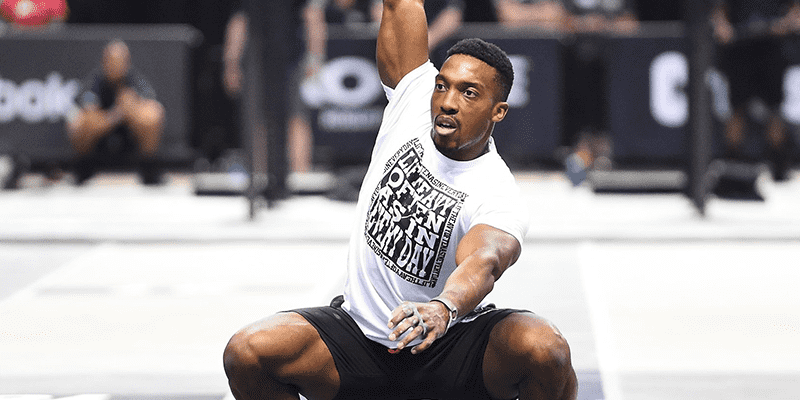 Elijah Muhammad, The Activist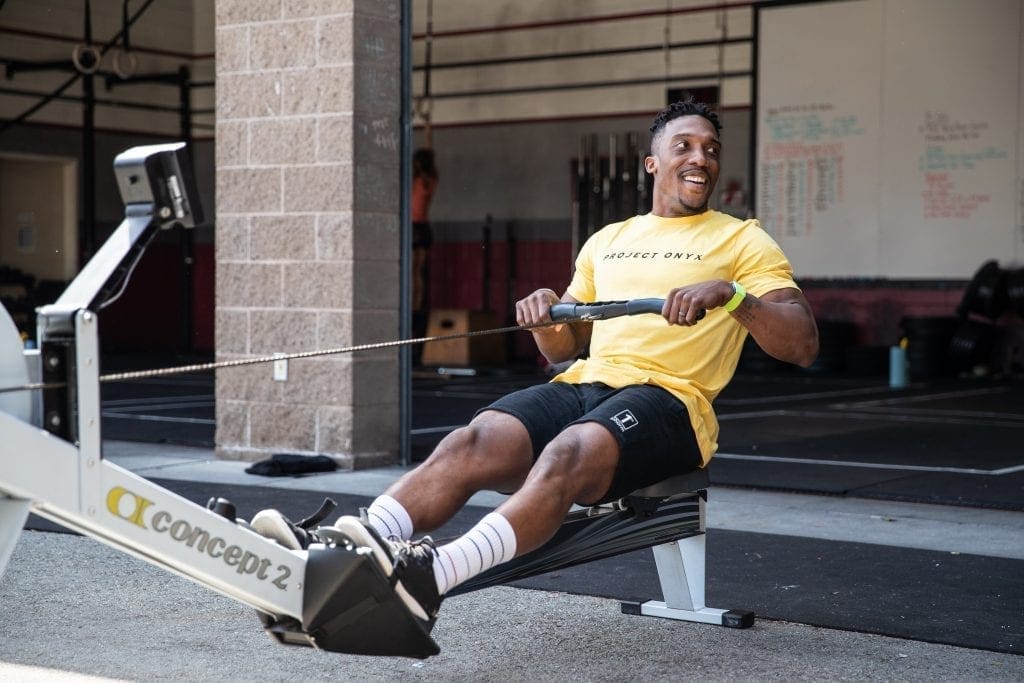 EZ Muhammad started CrossFit while he was a senior at Tennessee Tech as a way to improve his conditioning for the basketball team. He recalls being the only Black athlete competing at his gym. "When I went to a competition, I saw only a few Black people regularly […] it was very, very clear to me that, yes, I'm in a white sport," he told Men's Health Magazine.
Alongside Patrick Ford, he founded Project Onyx, following the events of 2020 involving the murders of innocent Black Americans. He envisioned a "program whose sole focus was eliminating racial health disparities in the United States through educating our communities and promoting diversity and representation in the health and fitness professions."
The long-term goal for Project Onyx is to continue to diversify the health and fitness space and eliminate barriers to entry specifically within CrossFit for people of color," CrossFit reported.
You can donate directly to Project Onyx by clicking here.
EZ Muhammad has participated in the CrossFit Open 21.3 & 21.4 live announcement where he competed next to Sam Briggs in a showdown for charity. Muhammad represented Project Onyx.
He is an overall inspirational athlete and coach that you should start following on social media. Why? Besides the great quotes you've just read, he is funny, likes to dance, and post many workouts to do at home (provided you have basic gym equipment's).
Read More: Top 10 Most Memorable CrossFit Games Moments According to the Community
Workouts by EZ
The American athlete follows a basic principle: lift heavy often, as in every day. And that is shown throughout the workouts he post on Instagram.
Here are just a few for you to get a glimpse of his Unorthodox Training.
Every 4:00: until 1 mile complete
7 ring muscle ups
40' handstand walk
AMRAP assault Runner (16:00 cap)
For Time: (start at 16:00)
50 pistols
50 double kettlebell Deadlifts (70/53)
16:00 AMRAP with Kettlebells
8 deadlifts
8 hang cleans
8 front squats
8 shoulder to overhead
8 mix grip lunges
24/20 calorie row
For Time:
25 bar facing burpees
25 thrusters (115)
25 chest to bar
25 thrusters
25 bar facing burpees
Take out your weighted vest
1 mile run w/ 20lb vest
every 2:00 complete 8 strict pull-ups
4 rounds For Time:
8 Devils Press
50 double-unders
8 DB Thrusters
50 double-unders
After completion, 1 mile run
10 rounds for time:
10 GHD situps
5 power snatch (155)
4 rounds have to be singles
6 rounds have to be touch & go
2 rounds: 5:00 at each
Max Calorie Row
Max Calorie Bike
Max Calorie Run
8 sets: Every 2:00
30ft Unbroken handstand walk
20 Chest to Bar Pull-ups
After completion, 1:00 max calorie Row
60-50-40-30-20-10
Every 4:00 60% of max reps unbroken strict handstand push-push. Mine was 12 reps
Inverted "Tommy V"
For Time:
210' handstand walk
12 rope climbs
150' handstand walk
9 rope climbs
90' handstand walk
6 rope climbs