Apti Aukhadov is considered to be one of the most technically proficient and efficient lifters in the World, and we really felt that he had something special to bring to the Crossfit Community. He is also a really genuine guy, very modest and approachable and his manner makes for a very relaxed and enjoyable coaching environment.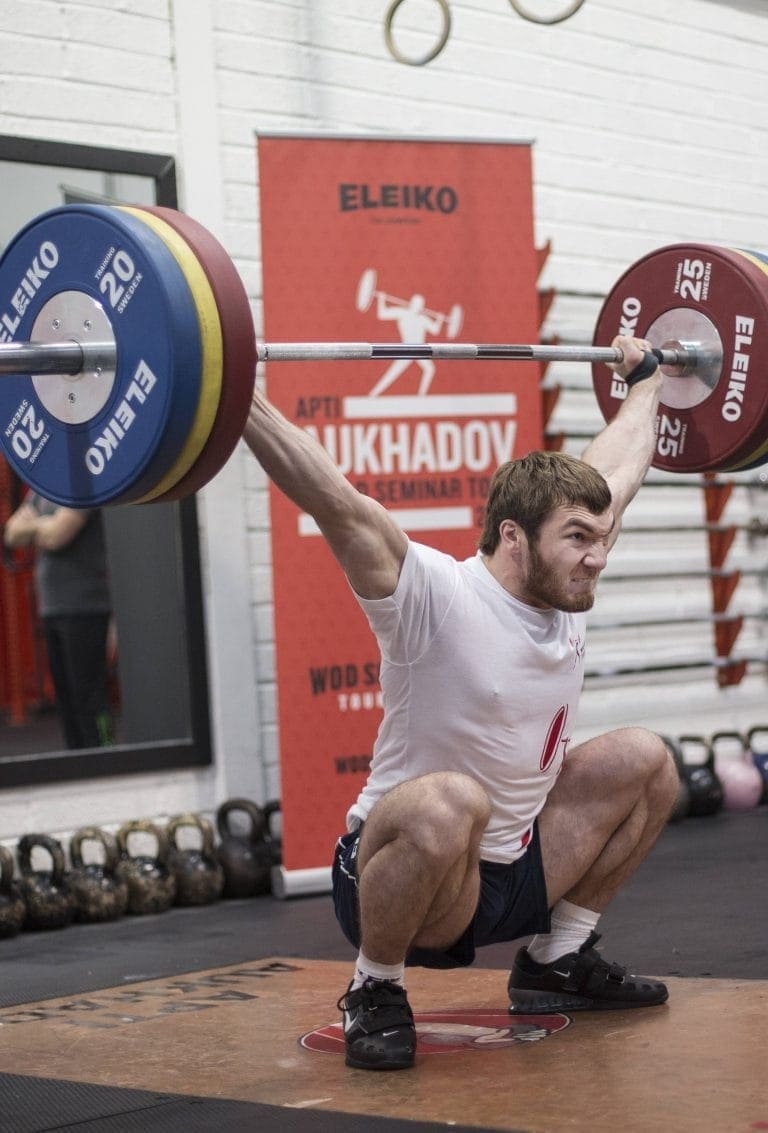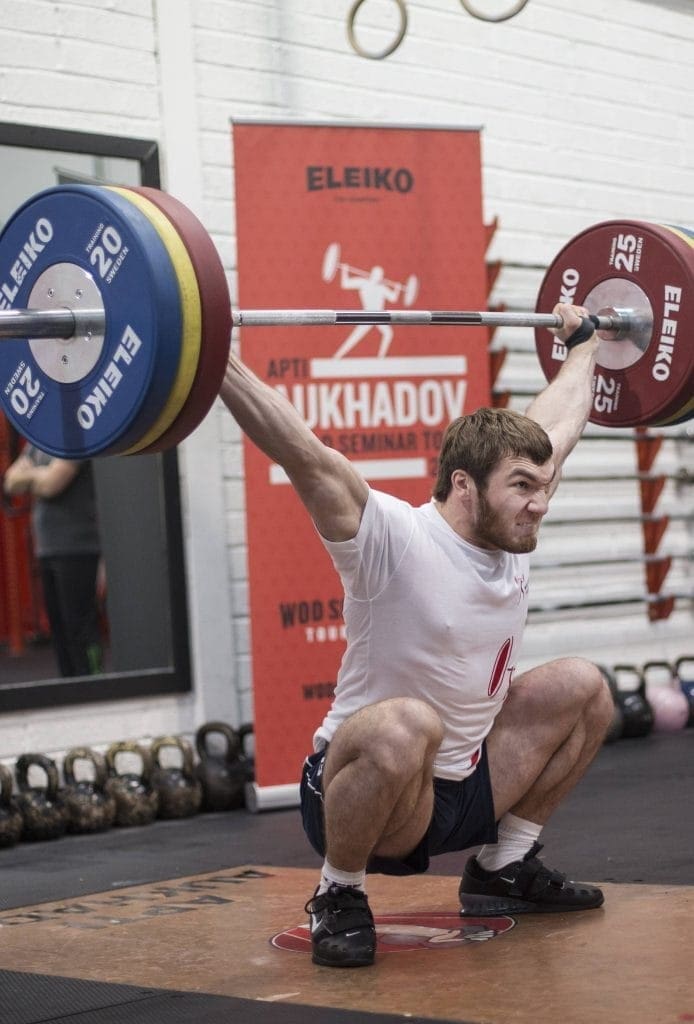 As he is still lifting professionally and currently training for Russian Championships, World Championships and of course the Olympics, over the course of the tour he has been working through his own training programme each day and incorporating into the seminars. It's a great opportunity for people to witness his own programme and training approach.
World Champion and Olympic Medalist
Each seminar covers key elements, but is then adapted to suit the group of participants. Apti is a wonderful coach, he works very closely with everyone and we've had everyone from 7 year old beginners to experienced weightlifting record holders and head coaches taking part in seminars, and improving on their form, addressing weaknesses and issues and getting PB's.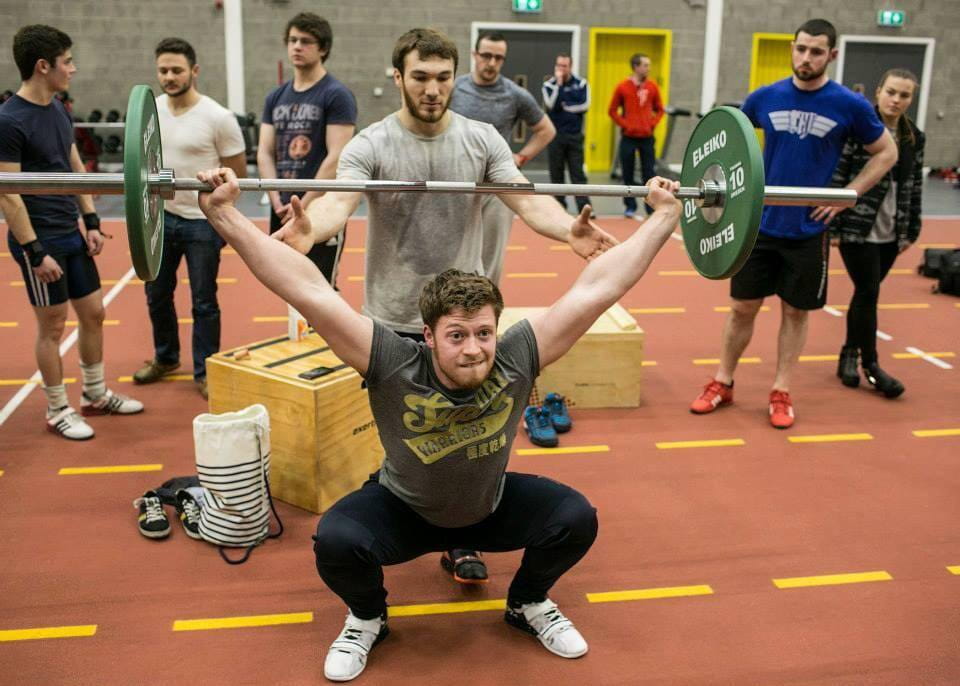 His own technique is flawless. Besides Apti has a great eye for coaching, picking up on all the subtleties in each participants' technique.
We are really excited to be partnering with Eleiko on the Tour. Their products are obviously the best, and to have the opportunity to have Eleiko equipment at each seminar and give people a chance to use it is incredible. I think for many Weightlifters and CrossFitters, Eleiko equipment has an almost mythical quality.
The Youth Development Programme
A key component of the Tour is the Youth Development Programme, which is something that WOD Skill Tours, Apti and Eleiko are all heavily invested in.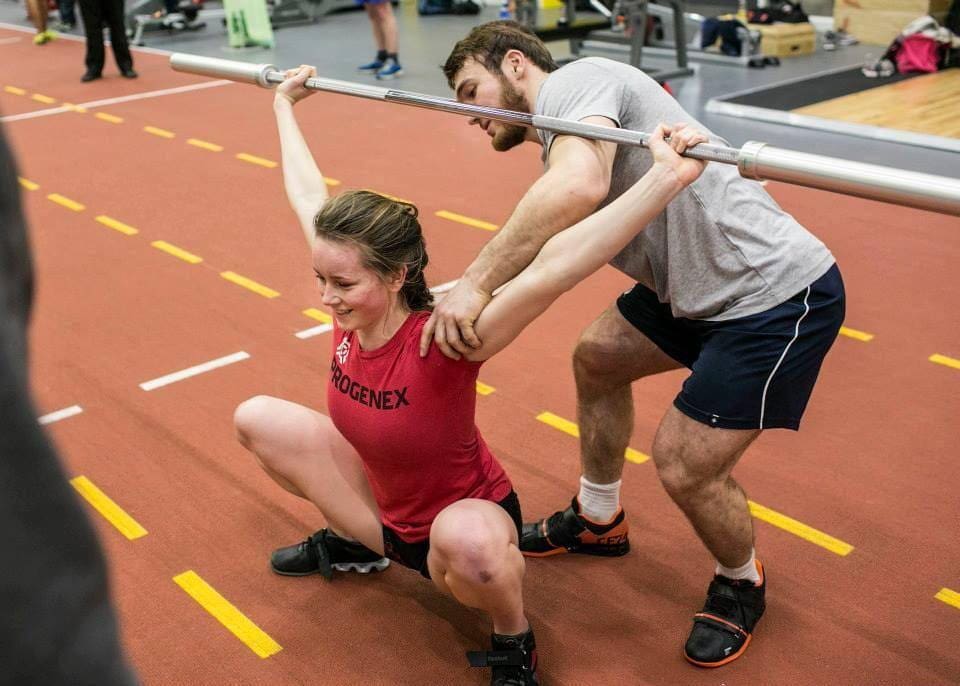 It allows us in a very practical way to support the development of promising young CrossFitters and Weightlifters. The first stage of the programme is the provision of a series of free seminars and the response has been amazing. It's been a real privilege to be able to make a contribution to the community in this way. For the young people involved the chance to be coached by Apti and use the Eleiko equipment is a wonderful opportunity. The feedback has been amazing.
We are looking forward to developing the programme further and have great plans for 2016.
For us working with Apti and Eleiko has been almost a "Dream Team" experience, it's great to work with good people who share your vision.
Eleiko's passion for developing beautiful products is matched by their interest in investing in young athletes and supporting the community at large. Apti is the model for the Eleiko Weightlifting App and his genuine interest in helping people improve,  as well as his obvious talent make for a great partnership.
For more information on seminars, visit WOD Skills official channels:
Website: WOD Skills Tours
Facebook: WOD Skills Tours Facebook