Let's take a Look at the Scorecards:
(75kg) Sara Sigmundsdottir: 80kg snatch, 105kg Clean & Jerk (30th)
(69kg) Annie Thorisdottir: 88kg snatch, 108kg clean & jerk (35th)
(69kg) Katrin Davidsdottir: 84kg snatch, 94kg Clean & Jerk (39th)
(58kg) Tia Toomey: 82kg snatch 105kg Clean & Jerk (27th)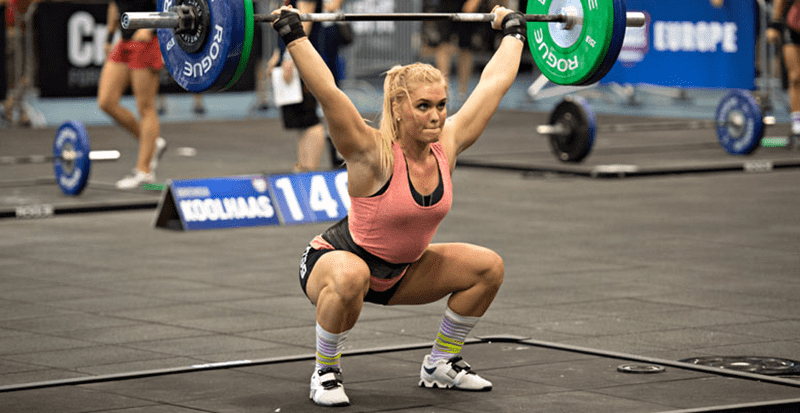 Source: CrossFit.com
A Great Achievement
Firstly, to put this in context, it is incredible that these Crossfit athletes qualified for the IWF World Championships at all, and a fine testament to their strength and character! The other competitors are all specialised. They are the best in the world, and they concentrate only on weightlifting.
The female Crossfit athletes, on the other hand, are good enough to win Crossfit Regional and World events, AND still compete at the IWF Event in Houston. Weightlifting is only a small part of their skillset: A list of abilities that also includes endurance, gymnastics, calisthenics and everything else from sea swimming to tire flipping.
The land of Ice and Fire
The crushing invincible strength of Iceland was once again represented in force. Three of the big names in female Crossfit, Annie Thorisdottir, Katrin Davidsdottir and Sara Sigmundsdottir all competed. Thorisdottir broke her own records, and said with elation whilst flashing her trademark smile:
No matter where you are, whether it's back at the gym or at the World championships, a PR is always worth celebrating!
Tia Toomey, who is a powerhouse on the Australian lifting scene, also put in a strong performance in the 58 kg category. Additionally the Aussie will be competing on December the 6th as a member of the Pacific Team coached by Rob Forte. Look out for her!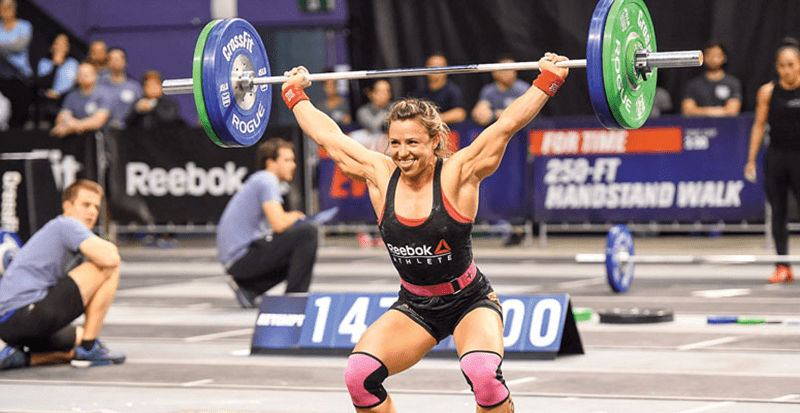 Source: CrossFit.com
Swapping places: Weightlifters Trying WODs
Aleksei Lovchev may be able to snatch 211kg and clean & jerk 264kg, but ask him to perform Fran, or send him up the ropes after a heavy session of thrusters, wall balls and burpees, and you may get a huge and exhausted Russian man falling back towards the floor of the box very quickly indeed.
Dimity Klokov may be able to make a 200 + pause snatch look like child's play, but if he was required to throw out a 100m handstand walk after a few rounds of heavy deadlifts, he may have problems. You get the idea. Of course these lifters don't do Crossfit, and don't train for it, but it would be interesting to see how they would perform if the tables were turned.
Where are the Men?
So it seems like the question that must be asked.
If the top female Crossfit athletes can make it to the IWF World Championships, can the men do the same? Can they compete with professional specialised weightlifters? I am interested to hear what you think.
Image Sources
KT1: CrossFit.com
TT1: CrossFit.com