Mat Fraser wraps up his 20th career event win by smashing "2007 RELOAD".
2007 RELOAD
For time:
1,500-meter row
Then, 5 rounds of:
10 bar muscle-ups
7 shoulder-to-overheads
W 145 lb. M 235 lb.
Rookie Justin Medeiros was only 8 seconds behind.
The athletes paced carefully on the row and quickly transitioned between the shoulder to overheads and bar muscle ups.

Noah Ohlsen faded out towards the end.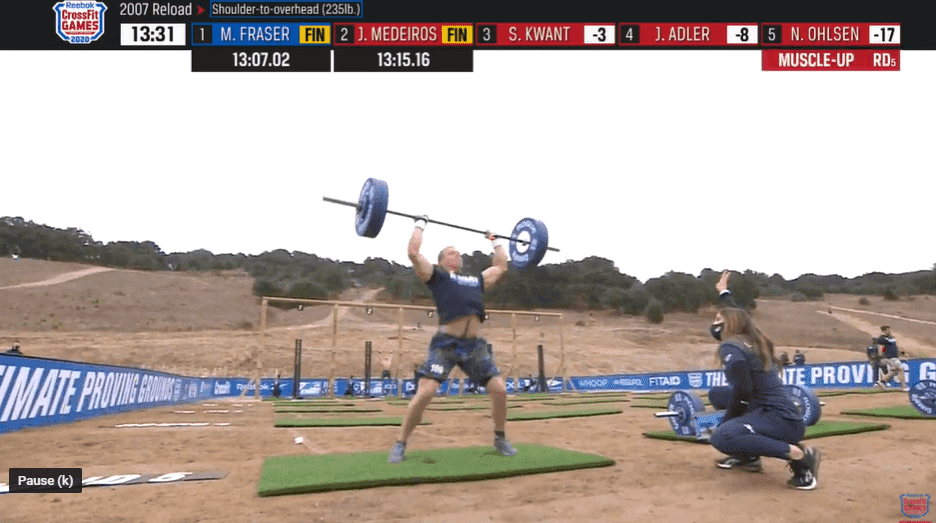 Fraser missed a rep during the final set. However his lead allowed him to remain calm, composed as he finished out the remaining reps.
https://www.instagram.com/p/CGsNxgVHrh2/
https://www.instagram.com/p/CGsPHnWnPSi/