Kara Webb (Saunders – she recently got married!) is the second fittest woman on the planet and the owner of CrossFit Kova. These workouts have been hand picked to help give you a window into her programming and help you train like her. She is an honest and open person, with an almost unrivaled work ethic. Try adding these WODs into your weekly training, have fun and keep walking along that path towards becoming the best version of yourself.
Check out Kara's tips and favourite quotes as well to help give you the edge and keep you motivated.
Kara's Tips: "Try to identify and accept an unmotivated mood for what it is but never give it power by entertaining it. Never a day wasted!"
1. THRUSTER WORKOUT
7 rounds:
In 3 minutes complete:
15 thrusters 35kg
400m run
Max bar muscle ups
2. "Pyramid Double Helen"
For time:
1200m run
63 KB swings
36 pull ups
800m run
42 KB swings
24 pull ups
400m run
21 KB swings
12 pull ups
Rest 2 Minutes
5 mins to find a 1RM shoulder to overhead
Kara's tips: "Stand up tall, pull them shoulders back, and get ready to work!"
https://www.instagram.com/p/BVS1iH7hTRY/?taken-by=karawebb1
3. EMOM WORKOUT
This is a tough WOD that requires constant work and will push you well beyond your limits!
Here, Kara is lifting in The Nike Metcon 4 in order to provide a stable base for the front squats and cleans required to shift the barbell into the front rack position.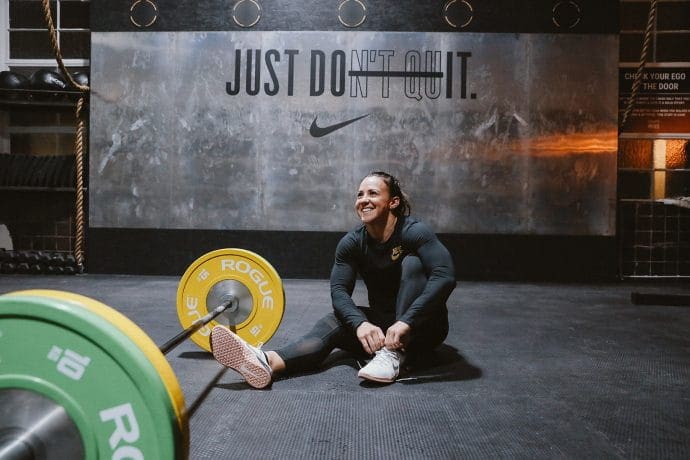 EMOM for 20
Odd: max strict ring dip
Even: max front squat at 85kg from the floor
then:
10 min sled pull @ 100kg
https://www.instagram.com/p/BTcvarPBwnf/?taken-by=karawebb1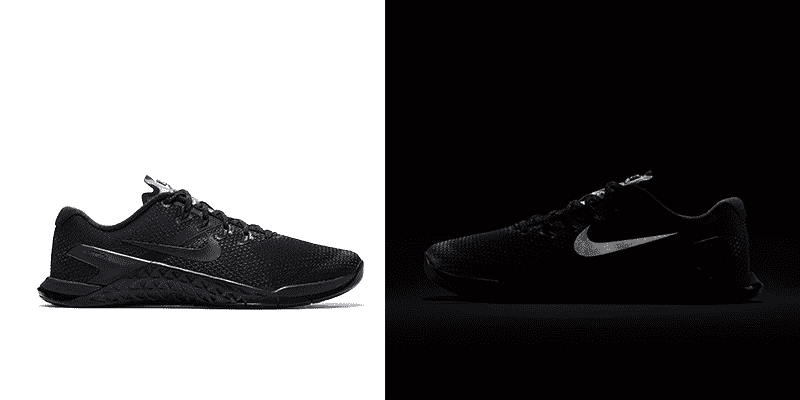 This Nike Metcon 4 colourway comes from the Gym Selfie Pack, a series all colour coordinated to help keep you training hard and looking stylish! It's part of the regular Nike training apparel for women.
4. SQUATS AND CORE WORKOUT
5 rounds:
10 front squats at 100kg
20 GHD sit ups
300m row
https://www.instagram.com/p/BLZplKaBSVa/?taken-by=karawebb1
Kara's Quotes: "She's a badass with a good heart, soft but strong. Unapologetic and honest. She's the type of woman you go to war beside – not against."
5. RUN AND CLIMB WORKOUT
10 rounds for time:
100m run
1 legless rope climb * all completed with a 14lb vest
Kara trains in The Nike Metcon 4, and she finds the following two features especially useful for workouts that involve running combined with other movements.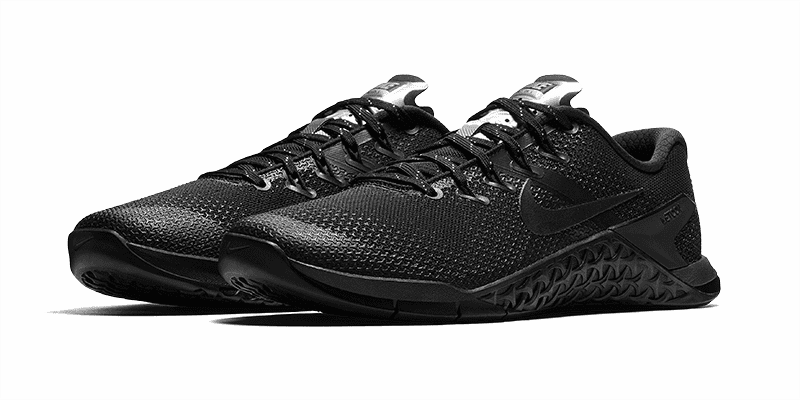 Forefoot Cushioning
The Nike designers used a sandwich mesh (essentially a two-layer mesh with vertical fibers running through it) on the upper. This now provides a sensation of cushioning on top of the foot for the first time and also hugs the foot much more effectively than previous models.
Flexible Support
The new drop-in midsole is firmer in the heel and softer in the forefoot, which provides stability for lifting and flexible cushioning for sprints and short runs. You can really feel this upgrade when training, and it is in these enhancements that the close collaboration with top athletes that Nike embark upon in order to collect feedback can be felt.
Kara's quotes: "I want to see what happens if I don't give up"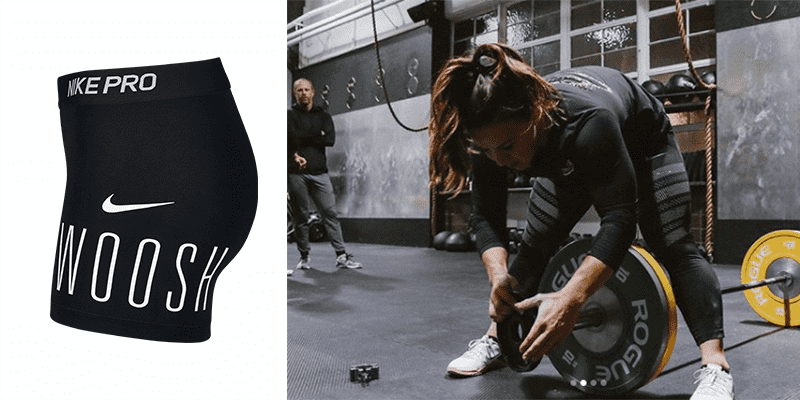 6. DESCEND/ASCEND WORKOUT
In pairs complete:
80 Burpees
60 DB snatch at 25kg
40 Bench at 60kg
20 rope climbs
40 Bench
60 DB Snatch
80 Burpees * To start and every 5 mins complete 100m sled pull at 75kg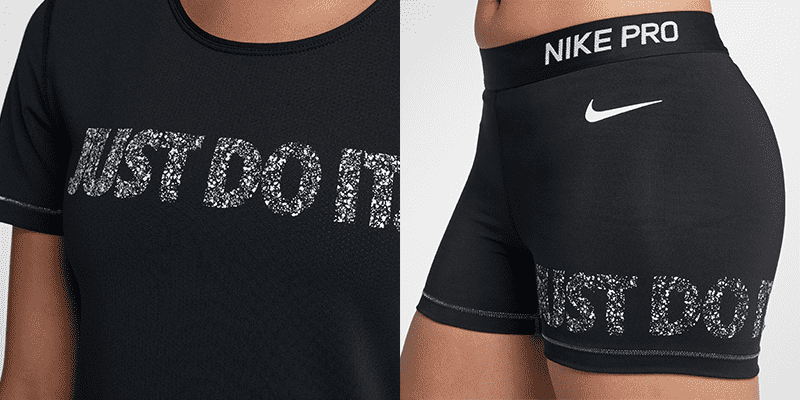 7. MUSCLE UP WORKOUT
6 rounds
10 muscle ups
10 box jumps 30″
100m sled pull at 80kg
1 legless rope climb
Check out all styles of the Nike Metcon 4 for Women and Men!