CrossFit Inc. has announced the seeding for all CrossFit Semifinals, determining where each athlete will compete in the 10 Semifinals around the world.
Six athletes, most notably reigning CrossFit Games champion Tia-Clair Toomey-Orr, who would not be able to compete in their in-person events in Africa and Oceania were placed to compete in virtual events in China, the United States and the Netherlands.
Due to these changes, CrossFit has cancelled the Catch-All Virtual Semifinal event, but has added more spots in the Last-Chance Qualifier.
In the announcement, CrossFit explained how it divided athletes into their respective Semifinals, accounting for five out of 10 events moving online in the past weeks.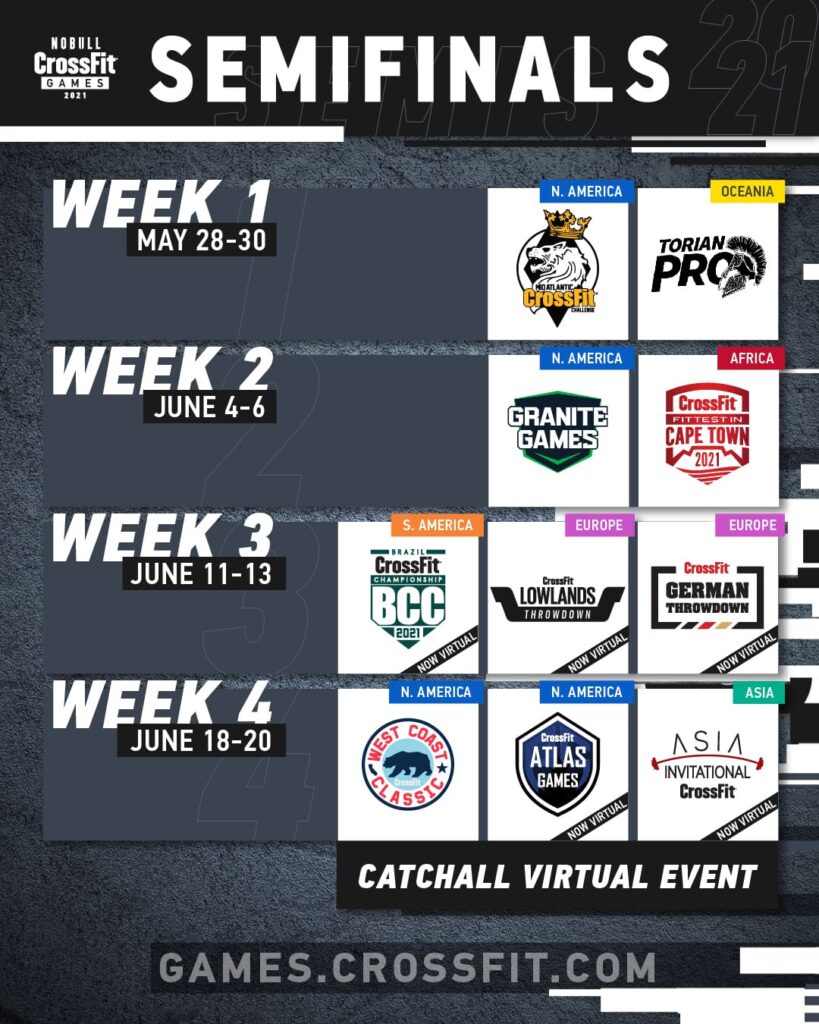 According to the press release, the top 10 male and female athletes in North America were given their first choice of Semifinal event. Athletes living in the same state as an event were placed at that event (unless their first choice was elsewhere).
Every qualifying athlete from Canada or Mexico were placed in the now-virtual Atlas Games. The remaining athletes were "placed in events based on a combination of factors, including their stated preferences, Quarterfinal leaderboard positions, and past Games performances," CrossFit wrote.
Toomey and Five Athletes Won't Compete In Their Respective Continents
COVID travel restriction surveys were sent to athletes who were expected to participate in live events. Based on responses, CrossFit Inc. determined six athletes that would not be able to travel to their respective Semifinals in Africa and Oceania, and placed in online events.
Tia-Clair Toomey-Orr – moved from Torian Pro (Oceania) to CrossFit Atlas Games (North America)
Emma Chapman – moved from Torian Pro (Oceania) to CrossFit Atlas Games (North America)
Carla Henriet – moved from CrossFit Fittest in Cape Town (Africa) to CrossFit Atlas Games (North America)
Tafadzwa Mushandu – moved from CrossFit Fittest in Cape Town (Africa) to CrossFit Atlas Games (North America)
Christina Livaditakis – moved from CrossFit Fittest in Cape Town (Africa) to CrossFit Asia Invitational
Lee Keyrouz – moved from CrossFit Fittest in Cape Town (Africa) to CrossFit Lowlands Throwdown (Europe)